KWLS- Session 2
January 14, 2011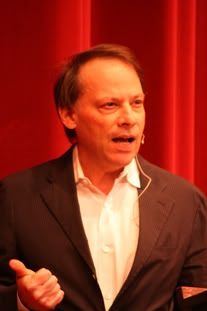 Adam Gopnik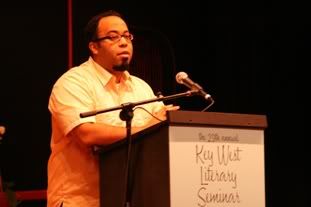 Kevin Young
KWLS- Session 2
This year, the Key West Literary Seminar opted to hold dual sessions on consecutive weekends, which doubles both the excitement as well as the amount of work for those of us involved in presenting the seminar. The topic remains the same and even many of the panelists stay on the island to participate in both sessions. We also have a number who do not stay and their spots in the line-up are replaced by writers who arrive just for session two.
Curt, Ian, Jason & Jolly
Gael Greene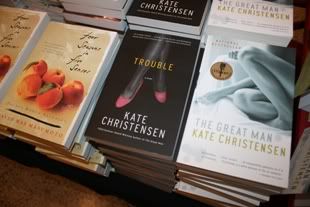 Among those who stayed on were Billy Collins, Roy Blount Jr., Calvin Trillin, Molly O'Neill and Madhur Jaffrey. In fact, Madhur Jaffrey took advantage of the down time between sessions to cook breakfast at local restaurant Help Yourself on Wednesday morning. It was a special treat for those who made it out as she made delicious and spicy Indian eggs scrambled with spices and potatoes that were truly wonderful.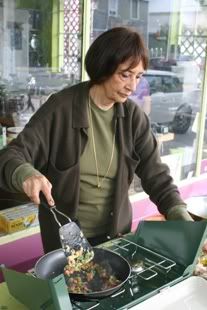 Madhur Jaffrey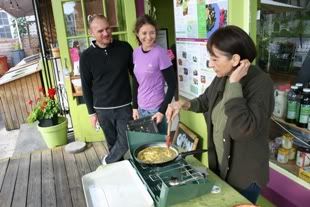 The holdovers were joined in session two by Elizabeth Berg, Kate Christensen, John T. Edge, Adam Gopnik, Gael Greene, Jane Hirshfield, Mark Kurlansky, David Mas Masumoto, Nicole Mones, Bich Minh Nguyen, Michael Ruhlman, Patrick Symmes and Kevin Young.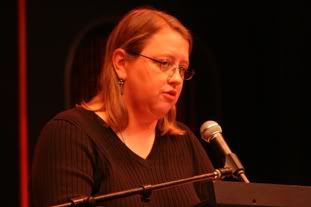 Nan Klingener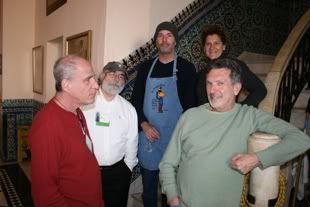 Miles, Jerry, Jason, Lisa & Alan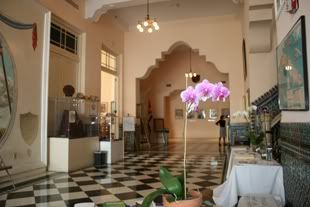 The second session got started with a stirring keynote address by Adam Gopnik. Gopnik is a writer at "The New Yorker" magazine and author of a number of books, most recently, "Angels and Ages: A Short Book About Darwin, Lincoln and Modern Life." Constantly in motion and hitting an amazing number of themes and topics, Gopnik delivered an astounding address that you should take some time to listen to on the Littoral section of the seminar website.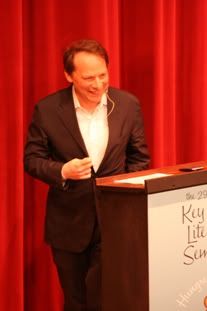 Gopnik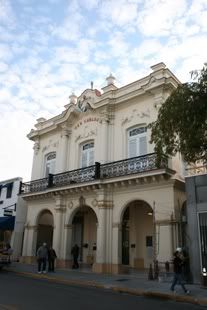 Lisa
The crowd at the San Carlos was greeted upon their departure from the opening night address by Jason of Embury Cocktails who was serving Rosemary Gimlets from a vintage airstream mobile home. It was a sort of unauthorized gonzo bartending that went off without a hitch and provided participants with a nice cocktail for their walk over to the reception at the Audubon House and Gardens.
Lauren, Jason & Patrick Symmes
The weather was much cooler for this week's reception and the heaters were in use over at the Audubon House, but the food and drinks were fantastic again and I think most who made the trek over were happy they did.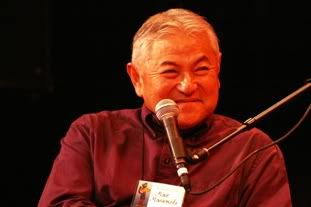 Mas Masumoto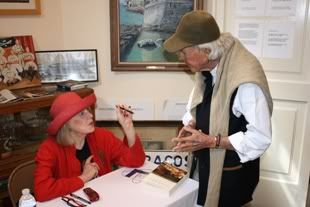 Gael Greene & Key West icon David Wolkowsky
The seminar kicked into high gear on Friday morning when the regular schedule of talks, readings and panel discussions got rolling. These included the fascinating Gael Greene on her life as a restaurant critic, wonderful readings from Mark Kurlansky, Roy Blount Jr., Patrick Symmes and Jane Hirshfield and a couple of great panel discussions.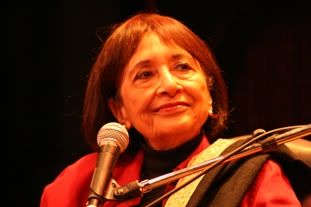 Madhur Jaffrey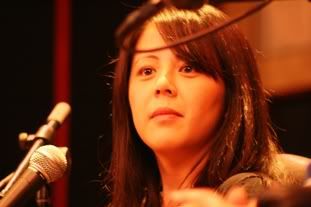 Bich Minh Nguyen
Only Kevin Young was absent as he had missed his connection in Atlanta and ended up spending the day on Friday driving down the Keys from Miami. He would make it in time for his reading the next day, but missed out on the Friday panel that he was scheduled to participate in. The second session was not sold out and it made the job for myself and the volunteers much simpler and made it seem a lot more relaxed from my perspective. I actually was able to sit in on a lot more of the activity, which was great.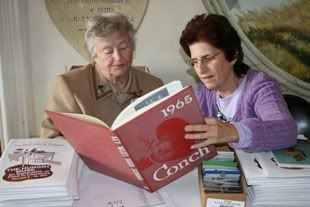 Volunteers Fran Ford & Nancy3 Hoffman
Christopher Kush of Voltaire Books
Embury Cocktails
Drinkslinger Blog