Chillin'
December 17, 2010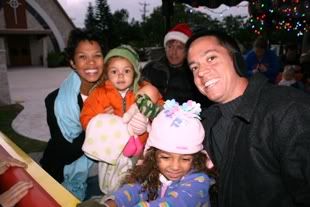 The Kenna family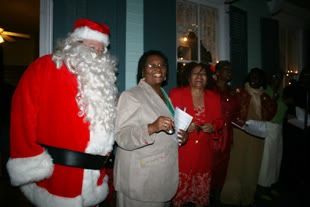 Hannah & Jeremy
Chillin'
This week certainly has felt like the holiday season in the Keys as the temperature has plummeted into record breaking chilly weather and the wind has made it seem even colder. One day early this week set a record for cold that had not been broken in 125 years as the temperature dropped into the low 40s. Now this might not seem that cold, but when the seasonal average is in the mid 70s, it is cold indeed.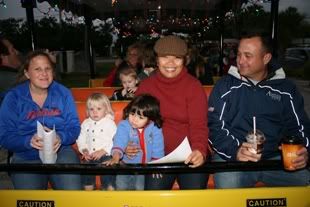 It has been appropriate for the Christmas season as we have had to bundle up to head out to the many holiday activities that keep us busy this time of year. This week has been no exception as we have had a variety pack of holiday treats.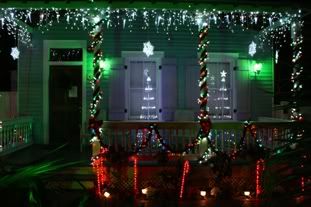 Since Kathy has been working at the Key West Preschool Co-op during the past eight years, we have each year joined the parents, students and staff on their annual Conch Tour Train ride to check out the holiday lights. This year was easily the coldest of all the annual trips. It was cute to see all the children all bundled up and wearing winter coats and adorable hats and such. The actual ride itself wasn't as cold as we had feared. The narrow streets and close quarters of the island did a great job of blocking the wind.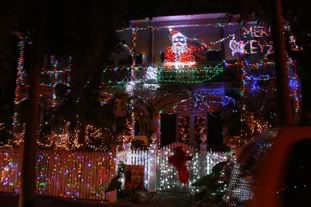 The Christmas lights were as good as ever, especially the new town area, where it gets downright competitive. Our house was indeed on the tour and we more than held our own as far as the amount and scope of lights.
Our next holiday stop was at the first annual Christmas party at our favorite new island hang-out, The Porch. The bar hosted a great holiday party complete with Santa, musical entertainment by the wonderful Blessed Community Gospel Choir and a gift collection of Toys for needy children in the community.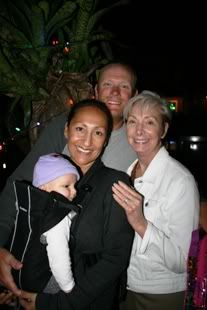 It was a wonderful night, the chill in the air was warmed by a delicious spiced wine that the Porch offered for everyone. Having the gospel choir was a wonderful addition as well. The choir made up of the best singers from four community churches, sang amazing versions of Christmas classics and then divided up the many toys to distribute to needy children, there was a huge stack to choose from and there will be many a happy kid come Christmas thanks to the Porch.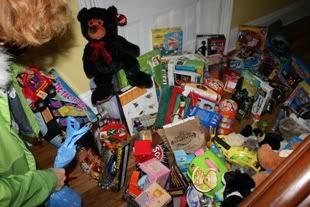 Kim & David
Kathy, Scott & Wendy
I also attended one additional fun annual holiday event, the SPCA's annual Christmas party at the Key West Dog Park. This year is the first time I went without India, who is just getting too old to party with Santa. But I still like to support the SPCA and the various pet friendly businesses that are there. There did not seem to be quite the crowd of pets in attendance, but all seemed to be enjoying the day and it is always fun to go to the dog park.