Book Fair Sunday
November 23, 2010
Carl Hiassen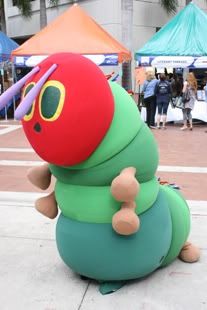 Book Fair Sunday
The final day of this edition of the Miami Book Fair began with another comedic gem of a presentation by two book fair standards. Carl Hiassen is a long-time columnist for The Miami Herald who is best known for his outrageously funny South Florida mystery books. Scott Turow is a regular at the book fair, performing in the Rock Bottom Remainders every time they appear who also is a working attorney and author of a number of thrillers based on his law experience. Together they presented a wildly amusing opener for the Sunday schedule.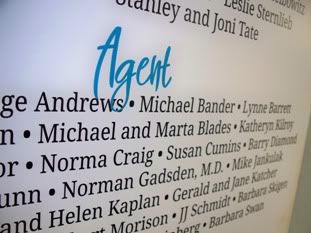 Carl Hiassen & Scott Turow
Scott Turow
Kathy & I usually try and book a room at the Holiday Inn – Bayside in downtown Miami, which is literally on-site of the Miami Dade college campus where the fair is held which makes it really easy to walk across the street to Chapman Hall where most of the big names at the fair appear. We are able to grab a bite to eat and then still have time to get in the long Friends of the Fair line to secure a decent seat for the fair.
The crowds have multiplied in the years that I have been attending the fair and now there is a massive and convoluted process that involves three distinct (and long) lines awaiting entry to the large room at Chapman. The masses turned out early this year to see beloved local hero Carl Hiassen.
Hiassen read a little from his new book "Star Island" his first crack at exploring the absurdities of life on South Beach. Most of his talk involved he relating of hilarious yet true happenings that serve as a source of constant inspiration for his hilarious fiction. Turow read from his sequel to his first huge literary success "Presumed Innocent" which was written almost twenty years ago. The sequel. "Innocent" revisits the same characters after much time and sounds from his reading like another success.
There was really only one additional reading that I attended n Sunday one that featured three incredibly funny women who have each written hysterical memoirs and took turns reading from them; Julie Klam, "You Had Me At Woof", Julie Klausner, "I Don't Care About Your Band" and Sascha Rothchild, "How to Get Divorced by 30- My Misguided Attempt at a Starter Marriage".
Julie Klausner, Julie Klam & Sascha Rothchild
Julie Klausner
Julie Klam
I had briefly met Julie Klam at the fair two years ago when she performed with the Rock Bottom Remainders and had through the magic of facebook "befriended" her and kept in loose touch in the past two years. Her new book is another winner as I suspected it would be, but the real fun surprise was how great the other two women were and how well the three of them meshed into a truly enjoyable reading. I ended up purchasing all three of their new books.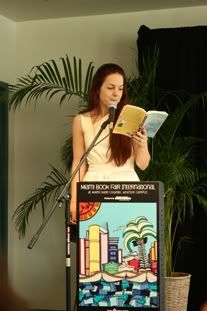 Sascha Rothchild
Most of the remainder of the day I spent working with Arlo in the Key West Literary Seminar booth. Hundreds of people stopped by to inquire about the seminar including past participants Russell Banks and Aimee Bender and one angry author who shall remain nameless came by to complain bitterly about not being invited to this year's seminar. That is probably not the best way to score any invitation for future seminars.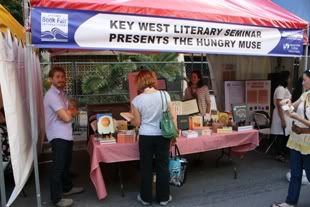 All in all it was another fantastic year at the Book Fair. We are already looking forward to next year. On the way home, we had to stop at a Target store to stock up on Holiday lights as Kathy is keen on getting ready for the Holiday season and wants to top last year's cavalcade of holiday lights.