Szentes, Hungary
November 3, 2010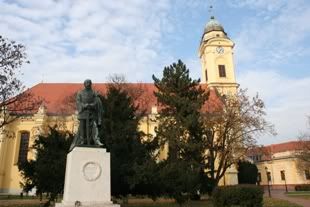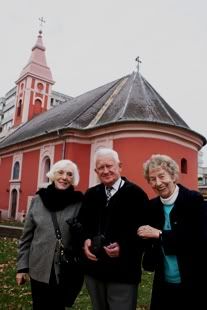 Marta, Pista & Ebe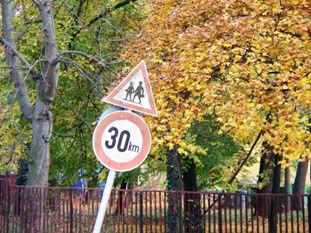 Szentes, Hungary
On my second full day in Hungary, Marta & I journeyed to the small town of Szentes where she grew up. We had the pleasure of getting a ride with a childhood classmate of hers, Ebe. Ebe and her husband Pista kindly offered to join us and provide transportation to the town which is about 170 km from Budapest. The visit to Szentes offered me the dual pleasures of seeing the town where my mother spent her childhood and to get a glimpse into a very different sort of Hungarian experience.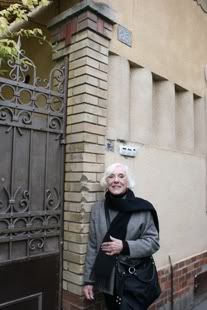 Marta at childhood home.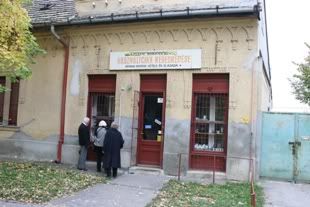 Szentes is not a popular stop on the typical tourist itinerary and thus offers insight into the lives of the average Hungarian that is somehow more intimate. After the 2.5 hour drive from Budapest, we stopped in the town center and had a nice lunch at the Café Pano before heading off to explore the town.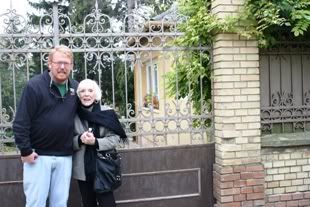 Michael & Marta
28 Toth Jozsef Ut.
The first stop was at Toth Jozsef Utca (street) 28 at the childhood home of my mother. It was an emotional experience for Marta, being back once again at the house where she spent many happy times. The house is now occupied by the Mayor of the town of Szentes, who sadly was not at home while we were there so we could not get inside. But we did get a good chance to see the house and large yard, where Marta's mother once grew spectacular gardens.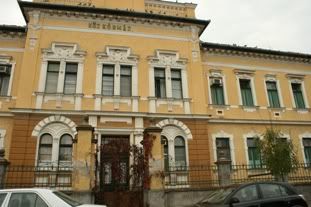 Hospital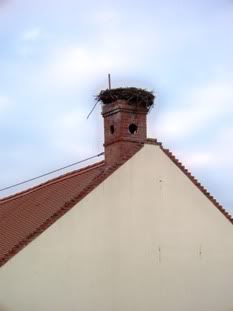 Stork Nest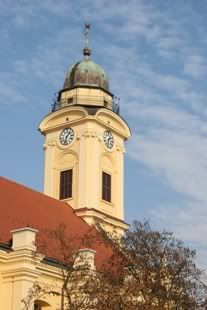 We next crossed over the Kurcza river which runs along the property of Marta's former home and headed to the nearby beautiful city park (liget) which Marta and her friends called the strand and where they spent many happy days swimming in the huge swimming pool where the Hungarian National Water Polo team still trains. The park is large and beautiful and now has a small water park, boat rentals, areas for camping and even small bungalows that can be rented out. The perfect fall weather made the experience that much more enjoyable.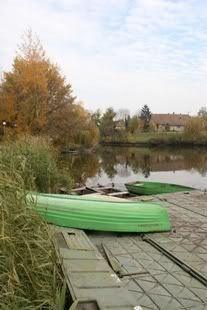 We spent the rest of the afternoon visiting Marta & Ebe's former elementary school, St. Ann's Catholic Church where she once attended services and the incredible county seat building where both Ebe's father and great-grandfather served as Lt. Governor. In fact the building was where Ebe lived as a child while her father was in office. The building now serves as a wonderful museum of the history of the area as well as art exhibits from well-known Hungarian artists.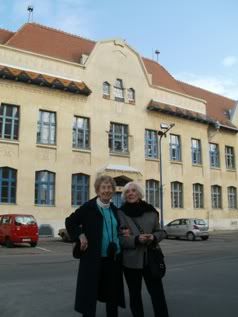 Ebe & Marta at St. Ann's school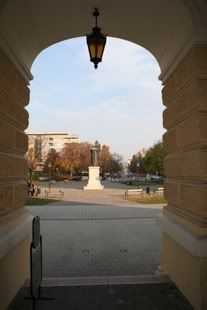 Pista & Ebe took great care to help explain the significance of the exhibits, which was much appreciated. We next headed to an antique shop where Marta was able to find some beautiful Herend ceramics at a significant savings over what you would find in Budapest and I picked out a piece of locally made pottery to take (hopefully safely) home.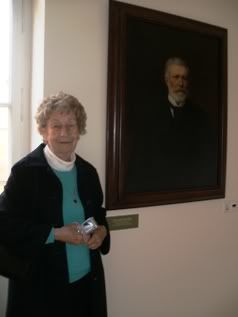 Ebe with portrait of her great Grand-father
We enjoyed a wonderful Hungarian traditional meal at a nice local restaurant before heading back to Budapest. Much thanks to Ebe & Pista for sharing a wonderful and meaningful day with us. It was such a joy to finally see where my mother spent so much of her childhood.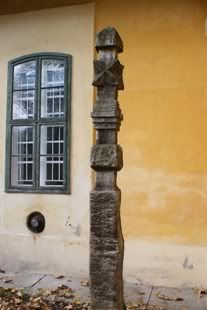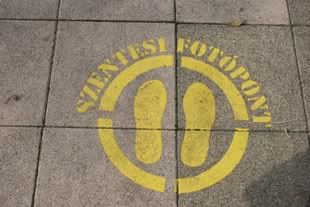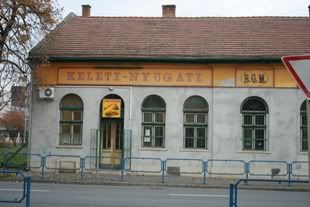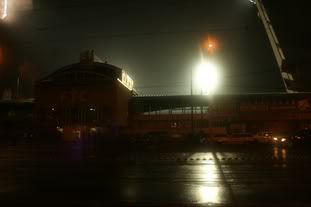 Soccer Stadium