Hallo, szia Hungary
November 6, 2010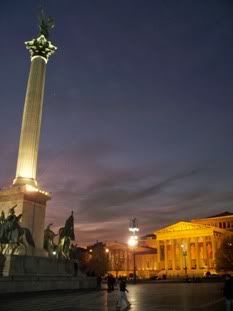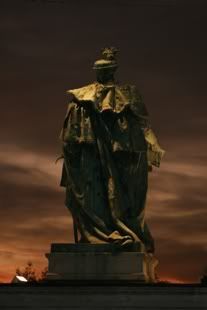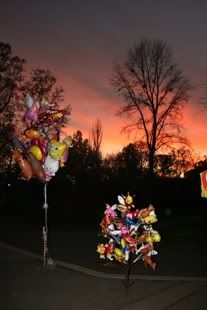 Hallo, szia Hungary
I spent my final afternoon in Budapest on my own, I think my continual motion finally caught up with Marta. We had covered so much ground in a short time and she took the afternoon to rest before we headed out for a last dinner. I have a sneaky suspicion that she could have kept up, but that she wanted me to be able to explore a little alone. She had this silly idea that she was somehow slowing me down; when in reality the opposite was true. It is a tough task keeping up with Marta.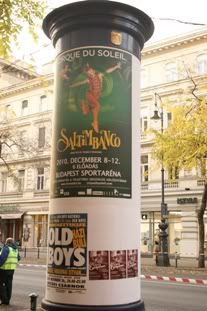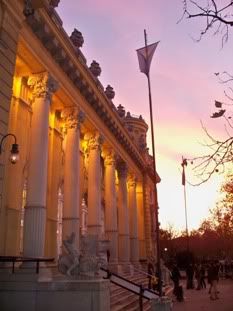 I had a few more places that I had wanted to visit and so I got busy trying to experience as much as possible in the time I had left. I stated at the pedestrian only Vaci utca, a long and wide street that runs through the city near the Danube. Much like Lincoln Road in Miami Beach, this street is lined with all manner of cafes, restaurants and shops ranging from the very high-end to the tackiest of T-shirt shops.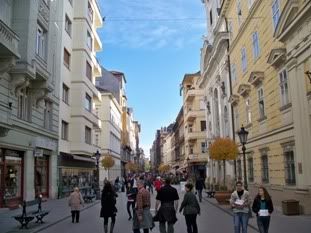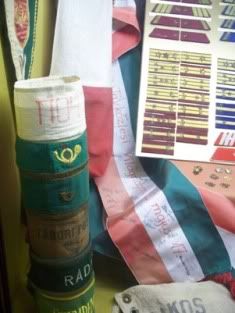 At the end of the street is the huge Inner City Market Hall, a huge cavernous building that features multiple stories of all variety of food, clothing and crafts for purchase. The basement has a huge fish and meat market where all manner of fresh sea creatures and various meat can be purchased. The main or ground level features stands with fresh fruits and vegetables, baked goods, spices as well as libations such as beer and wine. Upstairs you will find the equivalent of an American food court with fast food Hungarian style. In addition there are row after row of booths selling clothing, hats, and other goods.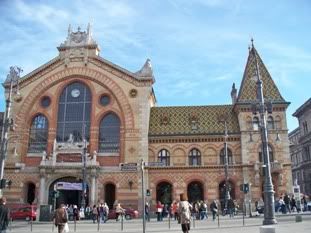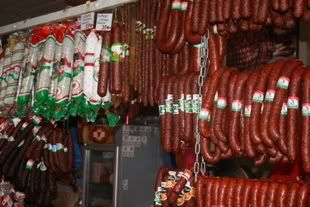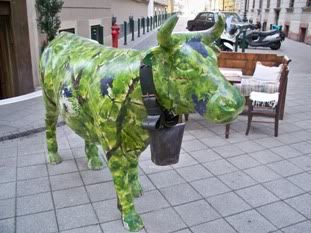 The market is bustling with life as hundreds of locals and tourists mingle in search of just the right items. I found it exhilarating to witness. After a tour of the Market, I caught a trolley back over to Andrassy ut., where I visited the small but charming Postal Museum. This small museum is located in a restored mansion that is basically in the same state as at the turn of the century. It contains all sorts of examples of the postal system and items relevant to the history of communication in Hungary.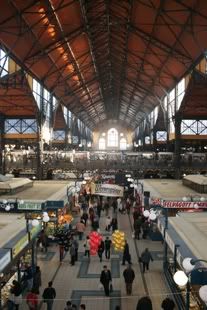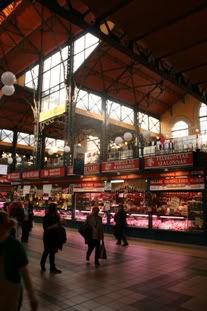 I headed up the street and found myself once again in the center of Hero's Square at sunset, which a beautiful experience and perfect for my last night of an amazing trip, after the sun had disappeared, I jumped on the Metro and hustled back to the apartment to meet Marta for our dinner engagement.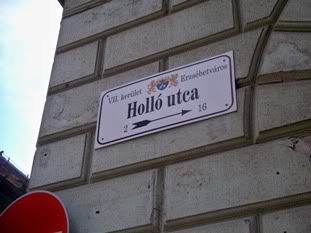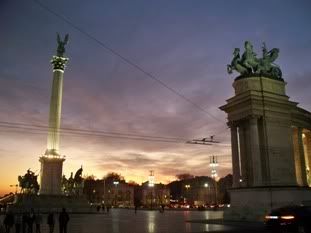 We had decided to enjoy our final meal together in Budapest at another famous Hungarian restaurant, the Karpatia which features seating in an ornate and beautiful setting and features a band playing authentic gypsy music while you dine. The food and service were both excellent and it made for a perfect way to wrap up my Hungarian adventure.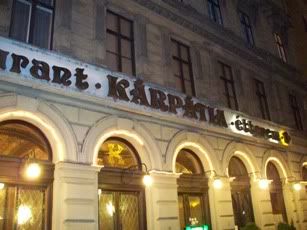 Marta & Michael