Field Trips
April 20, 2010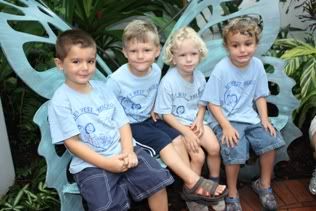 Megan & Kristin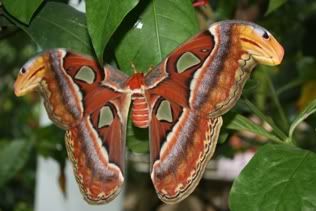 Field Trips
As the end of the school year approaches, Kathy always tries to pack in as many field trips as possible for the children in her 3 year old class at the Key West Preschool Co-op. This helps keep them focused as the year winds down. Kathy also managed to take a little field trip of her own last week, driving up to Ft. Lauderdale to visit with her friend Kristin and her daughter Megan who were there to see family.
At the preschool, the kids have been busy. This month alone they have had bike day, a field trip to the Key West Butterfly and Nature Conservatory and to the Sheriff's Department animal farm.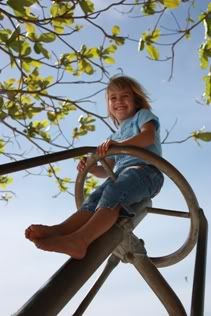 Bike Day
Bike day is a day of learning about important safety tips about bicycling, which is a major activity in Key West. Experts from Monroe County in bike safety as well as the local bicycle repair expert Dane from Cyclo-Therapy bike repair were brought in to teech the kids about bicycles (or tricycles as the case may be). The kids learned about the importance of helmets, obeying basic traffic safety and navigated a course that was laid out in the school parking lot.
The Butterfly Conservancy field trip was a cool opportunity for the kids to take in the beautiful Duval Street facility that is home to more than 50 species of butterflies as well as many beautiful tropical birds all in a beautiful tropical garden setting. The butterflies are all grown and raised in house and create a beautiful, tranquil setting for the kids to get up close to see the amazing insects.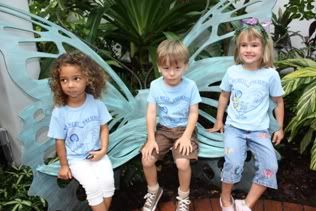 The Sheriff's Department animal farm, which is located under the Monroe County Jail and operated by inmates under the guidance of the wonderful "Farmer Jeanne" is a popular place for kids. Housing hundreds of animals, many rescued from neglectful owners, the small zoo allows up close contact with a variety of animals as well as the positive responsibility that inmates develop by assisting in the care of the animals.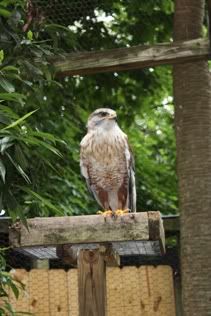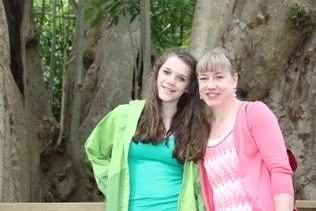 Megan & Kristin
Kathy took a short field trip of her own as well, heading up to Ft. Lauderdale to hang out with her friend Kristin who was there with one of her daughters (Megan) visiting her parents. Kristin and her daughters Megan & Emily have visited us in Key West during the past few years, but could not make it down this year, so Kathy headed up to see them.
Kristin & Kathy
They had a great weekend visit, which included a visit to Flamingo Gardens and Everglades Wildlife Sanctuary in Davie. The Gardens are home to a variety of animals and birds, many of which are native to the Everglades and some (like the large flock of peacocks that roam the grounds) which are not native.
Cyclo-Therapy
The Butterfly Conservancy
Flamingo Gardens