Happy 2012!
January 2, 2012
Mark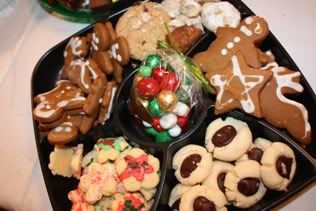 Graf
Happy 2012!
The last week of 2011 found us trying hard to relax and slow down a little after a crazy, fun and hectic holiday season, the pace of life does not really slow down too much here though as the busiest week of the year for tourists arrives and the island packs up with pale tourists in search of fun and excitement.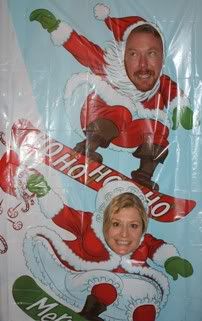 Michael & Kathy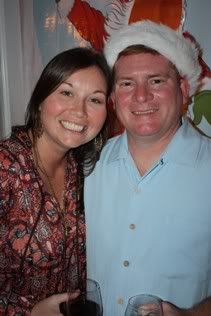 Melissa & Rhett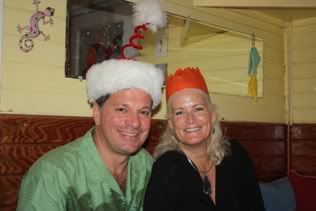 Greg & Beth
We started the week on Christmas day, relaxing in the morning in the afterglow of our wonderful Christmas Eve party, opening presents and spending the day at home. In the evening we joined a gathering of friends at the home of our friends Graf & Eileen for an incredible Christmas dinner.
Graf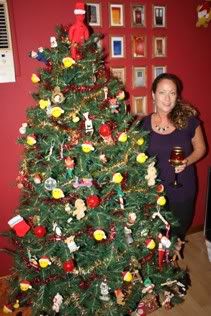 Eileen
It was a fantastic meal topped off by an incredible selection of cheeses and desserts which was a perfect way to enjoy Christmas dinner. The weather was just about perfect for the outdoor feast and everyone enjoyed yet another opportunity to eat and drink themselves silly.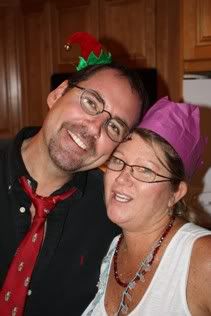 Jim & Fiona
You would think that with the town packed with tourists that we might take it easy and avoid the masses and stay home during the most crowded week of the year. We did to some extent, but when a few of those tourists included our friends Ellen & KJ and their family who were here visiting from their home in the Netherlands, we choose to venture out to hang out with them a couple of times. First we joined them early in the week for lunch at Hurricane Hole (which has a wonderful pirate ship playground for the kids) and later in the week at Finnegan's Wake for a few beers and food. We had a great time hanging with them and were thrilled for them that the weather this week has been so spectacular.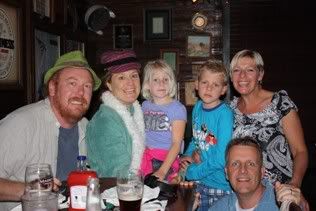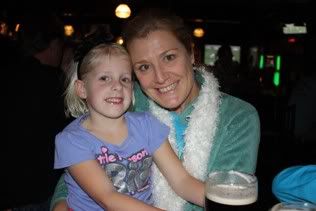 Eva & Kathy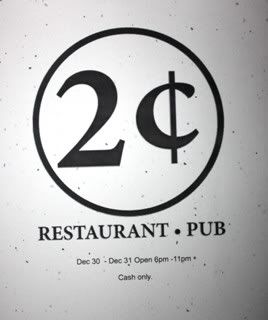 We were also drawn out for the opening night of the latest addition to the Key West culinary scene with the opening of a fantastic new restaurant called "2 ¢" or Two Cents. The soft opening was held this week for this new place which is located on Appelrouth Lane at the former Ilona's restaurant. The creation of the talented Chris Schultz and the splendid Chef Chris Otten, the restaurant was packed on their opening night and yet the food, service, ambiance and overall experience were all first rate.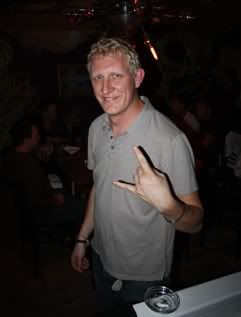 Chris Schultz
Chris Otten
As much as we loved Ilona's and were sad to see them go, this replacement is in all actuality a step up and another excellent addition to the Key West experience. We had an amazing time at the opening and plan to make this a regular dining experience.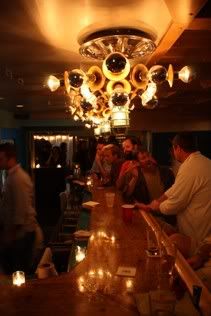 Marky & Jennifer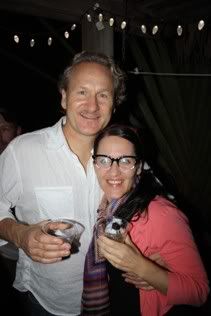 Rudi & Anja
As New Year's Eve approached, Kathy & I contemplated simply avoiding the masses altogether and staying home, but instead we made the correct decision to head over to our friends' Nancy & Mark's home for their annual New Year's Eve party. It was a great party, packed with good friends and happy revelers ringing in the New Year. It was a little too much champagne and plans to call it a night just after midnight somehow turned in to a late, late night/ early morning as we were among the last to depart the party. We had a great start to the New Year and hope that you all enjoy a fantastic 2012.