Key West Brew Fest
September 6, 2010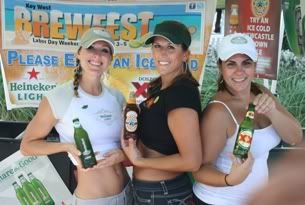 Key West Brew Fest
It seems that some new festival pops up in Key West every other weekend, some stick it out and become established mainstays of island life, while others fizzle out, losing steam after a year or two never to be heard of again…Chickenfest anyone? Every once in a great while there will be a new addition that hits a homerun right out of the gate and you just know that many years down the line, the event will still be going strong. The first annual Key West Brew Fest is one such event.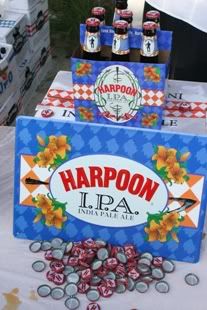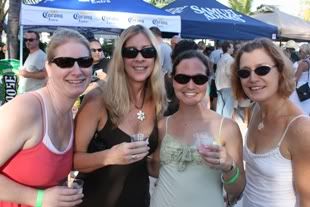 With the booming popularity of microbrews it is hard to imagine that Key West has not had some sort of beer festival until now, but the long overdue event was finally organized as a fundraiser for the Key West Sunrise Rotary Club. Their quick thinking President, Matt Babich came up with the idea and agreed that the Southernmost Hotel Collection , of which he is the GM, would act as a sponsor as well as the location for the event.
Matt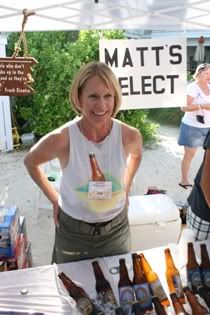 Debra
There were two main events (and a smaller opening night VIP party) that made up the first Brew Fest with the main event held Saturday evening of Labor Day weekend. The Key West Brew Fest was held on the beach at the Southernmost Beach Café ( the same beach where Kathy & I were married) and featured vendors supplying a huge variety of microbrews which could be sampled at will for a mere $20 entry fee.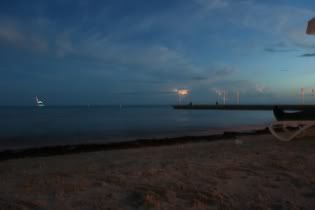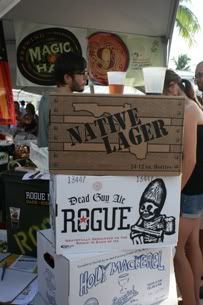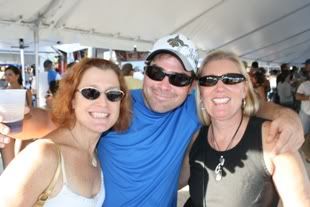 Kathy, Todd & Lisa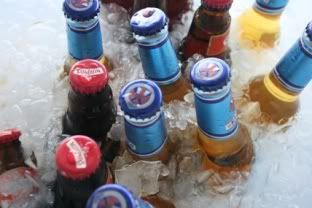 With all the funds benefitting the Rotary Club, you could taste beer for a good cause and more than 1000 showed up to do just that. The actual number of attendees was far more than organizers had anticipated, but the beer vendors were actually well prepared for the onslaught and there was more than enough brew to go around.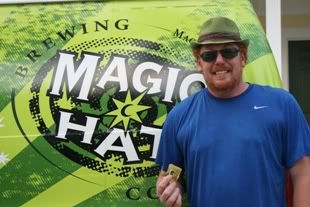 I have no idea how many different microbrews were there, there were dozens of booths with most offering a variety of different beers from across the country. One of our favorite breweries, Oskar Blues from Lyons, Colorado, that which just visited last month while we were out at Folks Fest was there, they are making a real push nationwide and their beers such as Dale's Pale Ale, Old Chub, and Mama's Little Pils were all represented.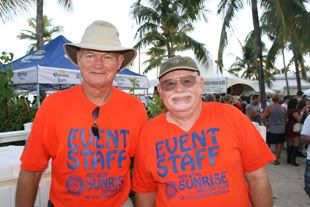 Jim & Randy
The weather could not have been more perfect and the beachside location has to be one of the best spots of any beerfest in America. We ran in to a bunch of our friends, who like us enjoy a delicious craft brew and had a really enjoyable time. Even better is that unlike some Key West festivals, the point here was that the crowd really wanted to sample and taste test the various offerings rather than just get drunk again. I was pleased by the sophistication and taste of the vast majority of attendees that seemed to be mostly locals.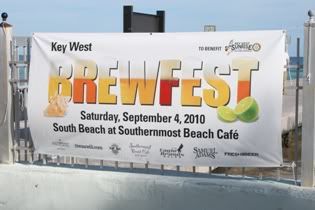 We certainly are hopeful that this will be a permanent addition to the Key West calendar, we certainly will be back every year. In fact we liked it so much that we signed up for the beer dinner that was held on Sunday evening, more on that in my next post.
Key West Brew Fest website