Back in the Saddle
September 5, 2010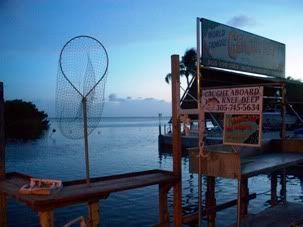 Geiger Key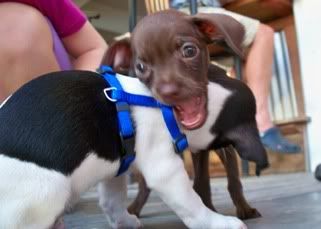 Rosie
Fiona's "Girls Night In"
Back in the Saddle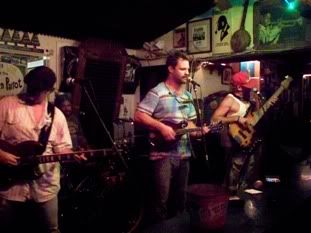 Honey Island Swamp Band
Getting back into the swing of whatever is considered normal life here in Key West has taken a bit of getting acclimated again after returning from Sicily. Jet lag had much more of an effect on my return than on my way over, or perhaps jamming so much in to a concentrated time just contributed to the exhaustion that I felt upon my return to the states. That isn't to say that our hectic life didn't roll ahead at full steam, in fact Kathy kept busy back in Key West with the start of her school year coming just as I headed away on my trip.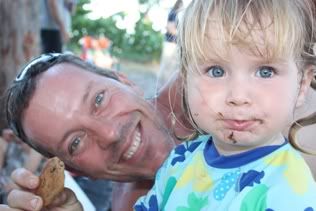 Tom & Ursala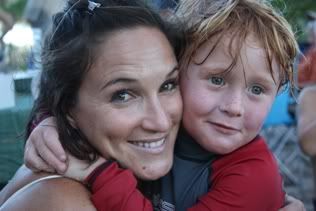 Tiffany & Brooks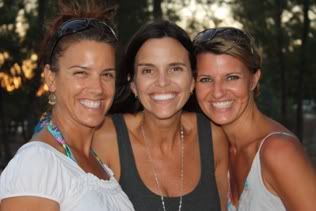 Tara, Hilary & Susie
Even keeping a low profile, we still manage to keep a fairly busy schedule, whether it was Kathy attending a beach party to celebrate the good health of our little friend Rosie who completed her final cancer treatments and has been given the all clear from her doctors. Certainly that news is one of the best reasons that I can think of to have a party. Of the many, many kids that we know and interact with, Rosie will always have a special place in our heart for her bravery in dealing with a tough situation, all the while maintaining a sweetness and positive outlook that set an example for everyone in how to deal with adversity.
Eric, Betsy & Rosie
We also joined Rosie and her parents Eric & Betsy and our friends Nancy & Mark for a great dinner at Geiger Key right after I got back. Geiger Key is a beautiful spot, off the beaten path on the water a little ways up the Keys that offers a tranquil setting for a good meal and less touristy surroundings than much of Key West.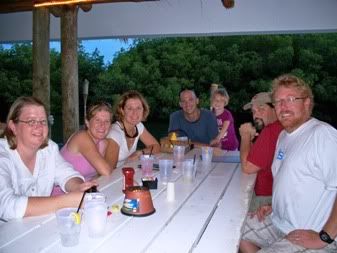 Nancy, Betsy, Kathy, Eric, Rosie, Mark & Michael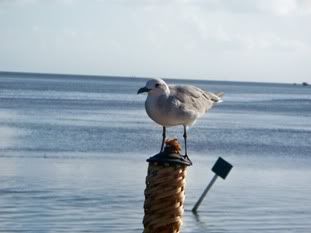 September is traditionally the slowest time of the year for tourists in the Keys.
Many places simply shut down for the month and others offer substantial local discounts to try and attract business. It is when locals often venture out to restaurants that they may never visit otherwise which is one of the reasons Kathy & I could be found at Benihana this week. (The other being the free meal coupon we had).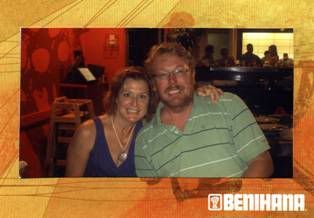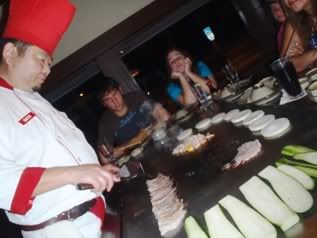 I also managed to head out for a nice night on the town with my friend Bruce, who was in town from his home in Estes Park, Colorado and who we saw just last month there. I met Bruce for Happy Hour at the Tiki Bar at the Galleon where the talented Nashville singer/songwriter Clint Bullard was performing and where our friend Jim was busy celebrating his birthday.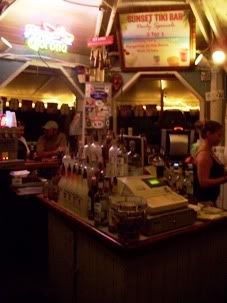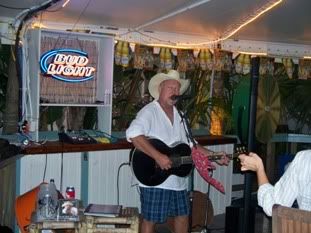 Clint Bullard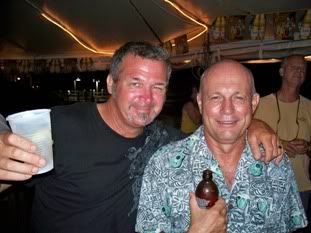 Jim & Dave
It was a late night that included a stop at the most wonderful new addition to the Key West bar scene, The Porch, before ending up at the Green Parrot where a great band from New Orleans, The Honey Island Swamp Band was performing. All the while, Kathy was enjoying a night out of her own, or a night in. Our friend Fiona hosted a wonderful "Girls Night In" party at her home that was attended by a passel of her girl friends. I wasn't there, but by all accounts it was a fun and fabulous party and the ladies had a great time.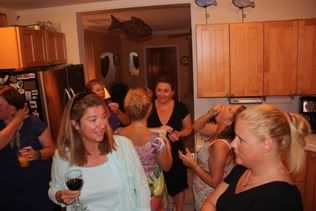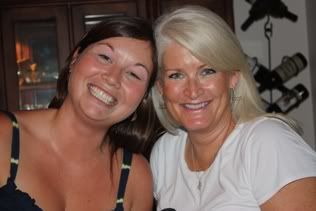 Melissa & Beth