Budapest, Hungary
October 1, 2013
Michele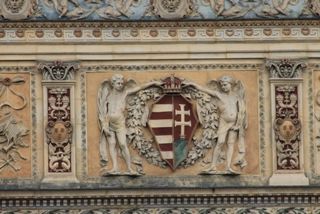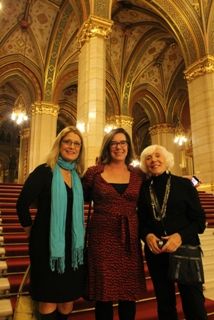 Kathy, Michele & Marta
Budapest, Hungary
My mother Marta was born in Hungary and has always wanted to be able to return there with all three of her children at the same time. My sister Marika has made multiple trips back and I went with Marta three years ago, but my oldest sister Michele has never been able to make it over, having four children of her own has kept her schedule pretty much full. This year however we were all able to make Marta's wish come true as the three of us, along with Kathy and Marika's husband Brian all accompanied Marta for a week in Budapest.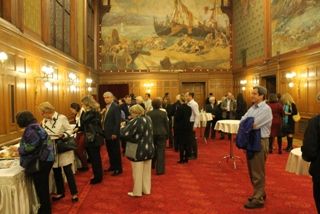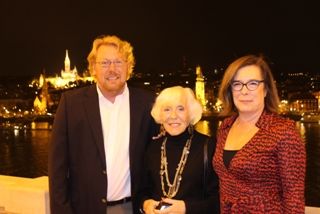 Michael, Marta & Michele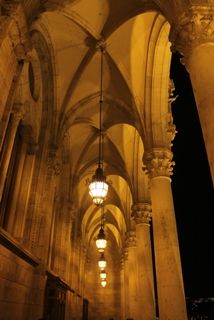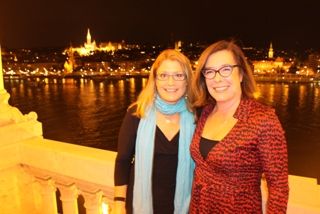 Kathy & Michele
We all actually met up in the Paris airport and took the same flight to Budapest, checking in to the Sofitel Chain Bridge Hotel right next to the famous Chain Bridge on the banks of the Danube. We had a fantastic view of the bridge and river out of our room which was great.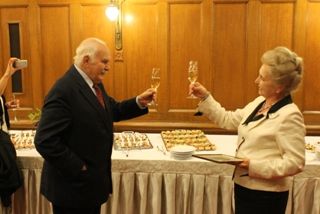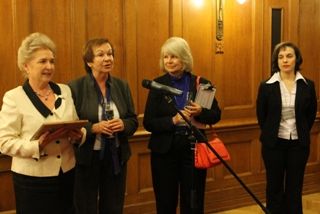 Once we arrived, we did not have much time to waste as on our first evening in Budapest, Marta had arranged for us to attend a private cocktail party in the magnificent Hungarian Parliament building hosted by her good friends Linda and Janos. Janos is the current senior member of the Hungarian Parliament, which is similar to our Congress and is the seat of power for the Hungarian government.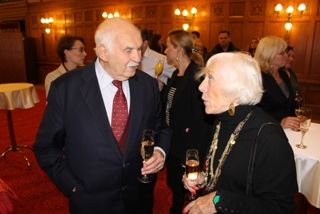 Janos & Marta
Kathy & Michele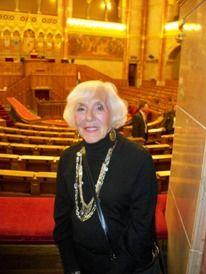 Marta
The small, intimate gathering was to honor the artist who had created the incredible paintings that adorn the ceiling of many of Budapest's most famous buildings and an art historian was on hand to give a brief presentation on the paintings before we were given a private guided tour of the building, including many areas that are off limits to the public generally.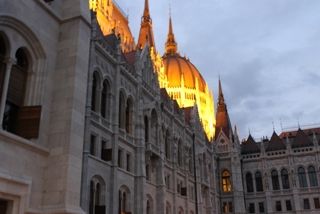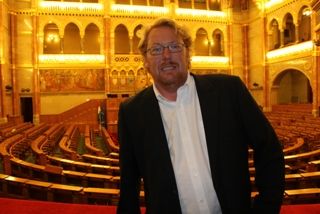 It was like having a private invitation to the White House and was spectacular. Of course there was food and libations, but the highlight was the incredible building itself. Proudly described as the most beautiful Parliament in Europe by the guide, it is easy to believe that it is true. Every detail is stunning.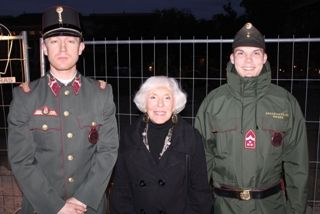 Marta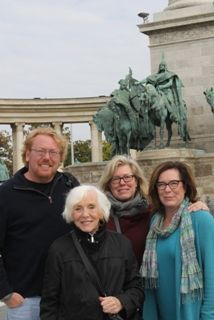 Michael, Marta, Marika & Michele
We got to visit everything from private meeting rooms to the large chamber where the Parliament actually holds session, a session had been held that very day. The coolest rooms may have just been the massive hallways and stairways that all culminated in the rotunda which holds the actual Royal Crown , sword and jewels that the Kings of Hungary have worn throughout history- the most treasured items in Hungary. Photos are not allowed of the items but trust me they are amazing.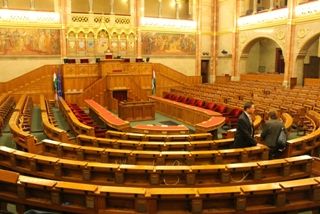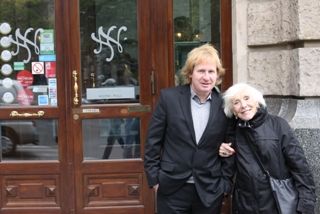 Brian & Marta
It was an incredible start to the trip and an evening that we will not soon forget. The next morning we were all up bright and early to take a quick bus tour on the Hop-On, Hop Off bus to get a good overview of the city. We stopped and got off at Heroes Square where there are statues of the famous leaders of Hungary including Arpad, who my mother's family tree traces back to.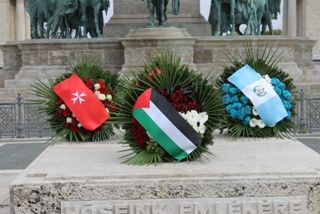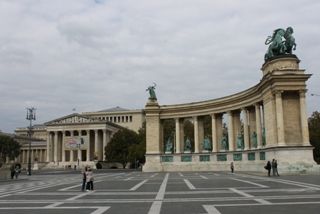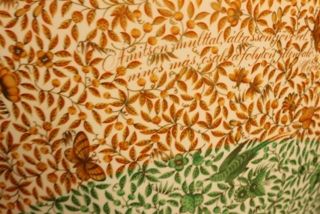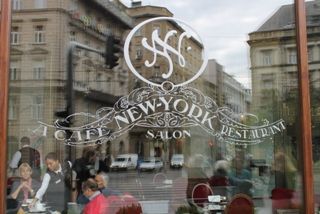 We had an incredibly elegant lunch at the famous New York, New York Café, where my mother's father used to take her for lunch on Sundays when she was a child living in Budapest. It had changed a little, but maintained its graceful elegance and gilded beauty and Marta was in heaven sharing it all with her children.