FKCC Sprint Triathlon
September 23, 2013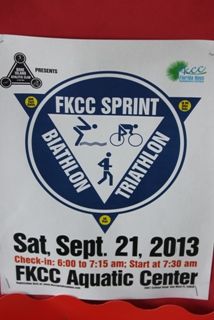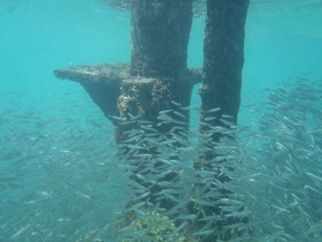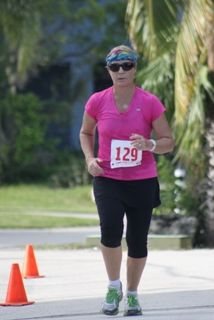 FKCC Sprint Triathlon
Kathy has been busy for the past month or so, preparing to participate in the FKCC Sprint Triathlon which was held on September 21
st
at the Community College in Key West. She has been swimming, participating in 5K races and biking a lot to get ready to combine all these elements in one race. She even borrowed a road bike from our friend Eric to practice with and to use in the race.
Howard & Aaron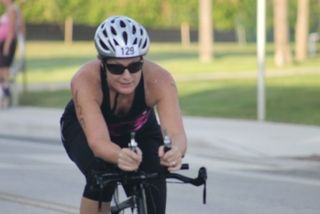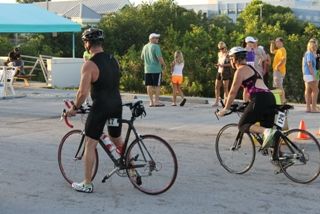 The race was held bright and early on a Saturday morning and we were there before the sun even came up. All sorts of ultra serious competitors were on hand and then there were others like Kathy who was more casual in their approach. The race consisted of a swim to start that was more than a quarter of a mile, then a 10 mile bike ride followed by a 5K run.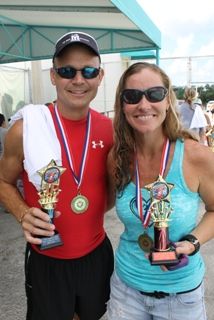 Brad & Renee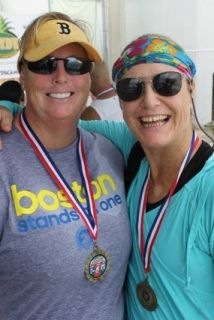 Kathy & Kathy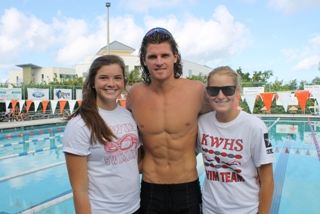 It was fun to watch the race unfold, especially the swimming portion which was held in the college lagoon and featured the hundreds of participants all vying for the best start possible. It looked pretty hectic from the shore, but by the time the swimmers came out of the water, they had sorted themselves out to some extent.
Kathy did really well considering she had only done one previous sprint triathlon and that was fourteen years ago. She finished third in her age group. It was a pretty cool event and a lot of fun to watch from the sidelines. Kathy is now trying to convince me to go into training for some future event, but I don't see that happening anytime soon.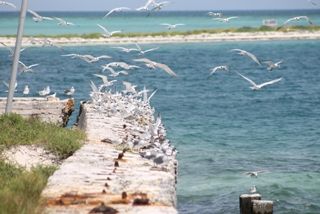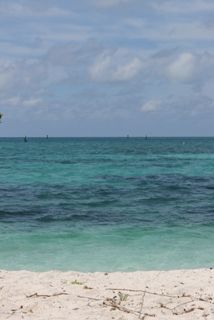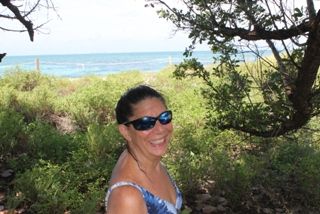 Gae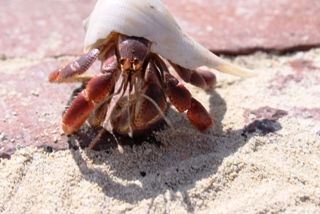 On Sunday after the race, Kathy and I treated our friend Gae to a trip aboard the Yankee Freedom boat to the Dry Tortugas for her sixtieth birthday. The Dry Tortugas is a beautiful National Park located about 75 miles West of Key West which is accessible only via boat or seaplane.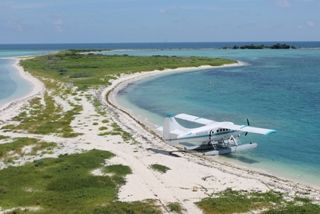 The day-long boat trip leaves early in the morning and takes about 2 and a half hours to get there. The boat arrives at the largest island of the small chain of islands that make up the Tortugas and is home to the magnificent Ft. Jefferson. The huge all brick fortress dates from before the Civil War and is worth visiting, but for us the best reason to visit were the beautiful beaches and incredible snorkeling that can be found there.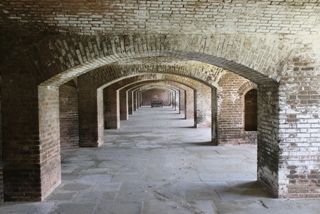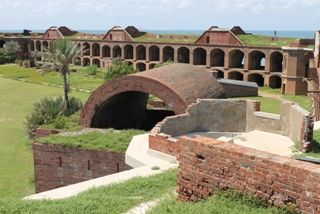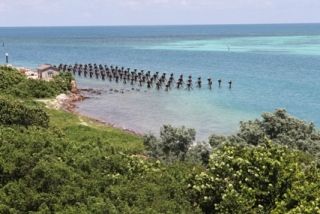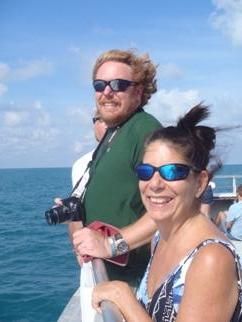 The entire fort area is surrounded by some of the best snorkeling locations in all of the Florida Keys and the area is teeming with fish and coral and on this weekend, many moon jellyfish as well. We had a wonderful day snorkeling under beautiful sunny skies and we saw all sorts of amazing sealife.