Catharsis?
March 23, 2012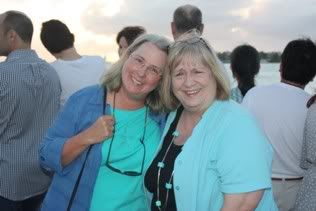 Joni & Elaine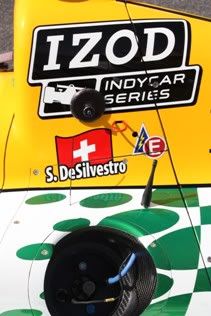 Catharsis?
Last October, I experienced a sort of double whammy of trauma, which quite frankly I am still having trouble coming to grips with. First Kathy & I were at the final Indy Car race of the season in Las Vegas when we witnessed the tragic accident that claimed the life of two-time Indy 500 champion Dan Wheldon unfold right in front of us. It was a tough thing to see and it affected me a good deal. That tragedy was followed with-in days by a much more personal tragedy when our good friend Matt suddenly and unexpectedly died of a brain aneurysm. Matt's passing really hit me hard and I am still having difficulty processing it.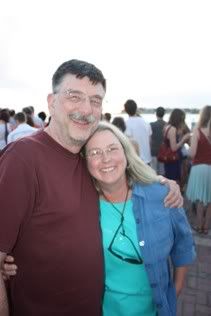 Gil & Joni
This week, stark reminders of those two events offered an opportunity for same catharsis as well as reminding me how deep the hurt still is with those losses. Matt's mother Elaine had let me know at Matt's memorial that she would be visiting Key West along with her friends Joni & Gil. Somehow it always seemed like an event that was going to happen in the future sometime. Well the future arrived this week and Elaine, Joni & Gil arrived and spent and evening with Kathy & I.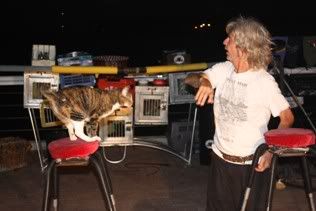 We tried to keep it light, doing the prototypical Key West tourist thing, going to Mallory Square for the sunset, but Matt's presence seemed to be everywhere and when Elaine scattered a small vial of Matt's ashes over the calm waters off of Mallory Square, it seemed for a moment all too real and painful. Things got better over a wonderful meal at the Rooftop Café, where we shared stories, laughs and tears and took some small steps towards healing. As difficult as it was, as it is, I am honored that Elaine would take the time to include me and to make the effort to visit Key West. Hopefully sharing stories of Matt and spending a little time here with us offered her a tiny bit of solace.
The next morning, I was on a plane, bound for St. Petersburg to attend the first Indy Car race of the season. It was also the first race since the passing of Dan Wheldon and by ironic coincidence was to be held in Dan's adopted hometown of St. Pete. The city had honored him by renaming one of the city streets that the race is held on as "Dan Wheldon Way" and there were all sorts of signs, ribbons, t-shirts and personal memorials everywhere.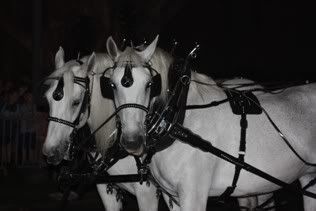 This marked the first time the Indy Car community had come together as one since Wheldon's memorial and the mood was somber and reflective. The series has changed a great deal with totally new cars (named the DW12, in honor of Wheldon who did the majority of the testing on the car), new engine manufacturers, and some new drivers. Most notably, former F1 driver Rubens Barrichello has joined the series, which is a huge coup and helps make up for the departure of Danica Patrick to NASCAR.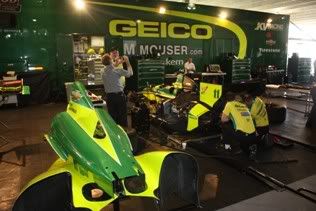 Rubens Barrichello
Katherine Legge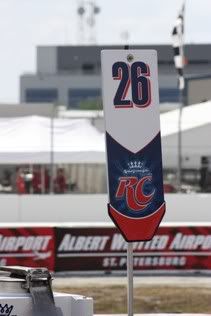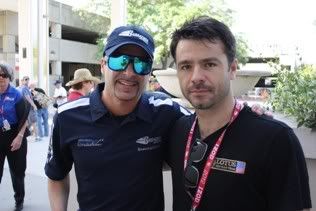 Alex Tagliani & Oriol Servia
I arrived in St. Pete Thursday evening, just in time for the massive parade that they hold each year prior to the Grand Prix. The parade of Illumination was amazing, over two hours long with literally hundreds of floats, bands, clowns, celebrities and drivers included. Who knew there were so many civic and cultural groups in the St. Pete area. It was a great parade, followed by an even more impressive fireworks display over the bay. The thousands who gathered were thrilled. Thankfully my hotel was with-in a couple of blocks and I could avoid the traffic jams after the fireworks concluded.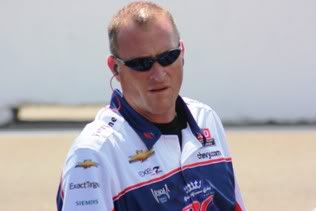 Jason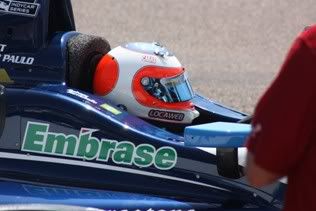 Rubens
Friday morning, I was at the track for my first look at the new cars and drivers as the Indy Cars had their first practice session of the season. The new cars and engines are a work in progress and there are all sorts of kinks to work out. Of course the larger, better financed teams such as Penske and Chip Ganassi were ahead of the curve, and the new Chevy engines seemed a bit better than the Honda and poor Lotus –which seemed way behind.
James Hinchcliffe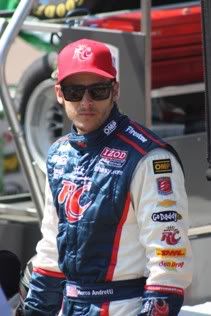 Marco Andretti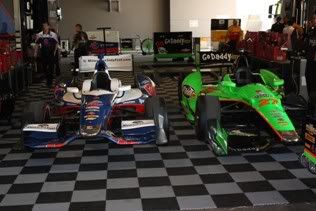 It was a good first day back at the track and it was not as tough on me at least as I thought it might have been. Though I can't help but think of how much I would like to be sitting having a cold beer with my friend Matt as we watched Dan Wheldon wheel around the track as we had done on so many occasions before. I miss you buddy.