Everybody Cut, Everybody Cut…..
February 25, 2012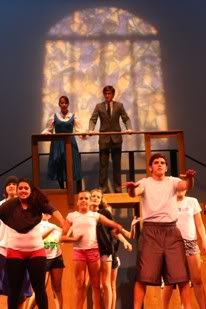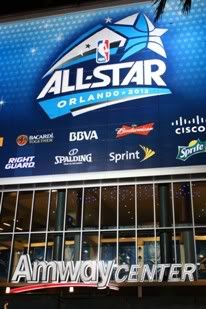 Everybody Cut, Everybody Cut…..
The last weekend in February was a chance for a mini-getaway as I headed up to Orlando for a couple of days and then over to Daytona Beach, where I had hoped to witness my first Daytona 500. The weekend seemingly held great promise, but did not exactly go as planned. There were still some good moments and they began on Thursday evening when Kathy & I along with our friend Gae walked over to the auditorium to check out the presentation by Keys Kids, the theatrical group made up of the youth of the island, of the play "Footloose".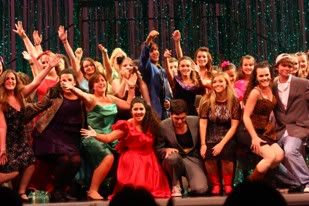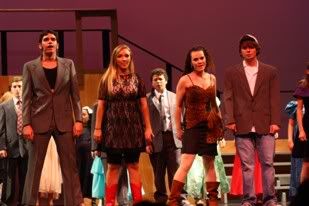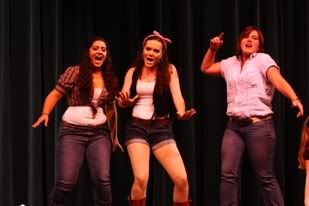 We are big supporters of Keys Kids, trying to catch as many of their shows as possible and this performance of a play based on the popular Footloose movies looked to be a winner. While it wasn't the smoothest production we have ever seen as there were all sorts of technical issues that plagued the opening night performance we saw, we still enjoyed it thoroughly.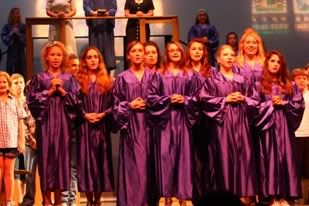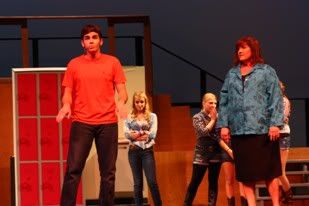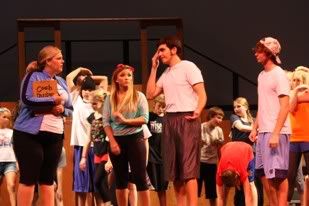 The poise that the kids displayed while things went wrong around them was incredible; they did a spectacular job, continuing uninterrupted even as the stage lights and house lights went dark for a few moments. The show we saw (cast A) featured some fantastic young talent led by a wonderful female lead in the role of Ariel played by Eva Hooten. She has a remarkable voice and great stage presence and was just pretty fantastic all around.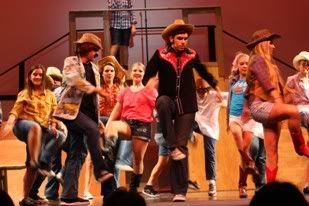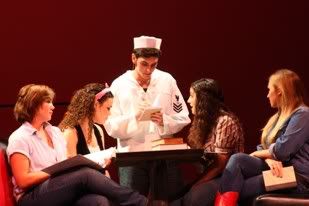 There were some other stand-outs in the cast including Lexi Hoyes, Belle Jampol, Lea Rose Hay, Lucia Prada Bergnes and Kai Murphy, who were all great. The majority of the cast was filled with younger kids who seemed to be happy just to be there. No matter what the talent level, the kids all give their all and it is a really fun experience to see a Keys Kids production, congrats to all involved.
At 2 Cents
After the show, I headed downtown to meet up with friends at 2 cents. My good friend Kerry and her boyfriend Matt were out celebrating the final night of their visit to Key West and we hadn't had that much of an opportunity to hang out. The good news is that they were in need of a ride the following morning to the Ft. Lauderdale airport, which was right on my way so I ended up getting to hang out with them for a wonderful car ride complete with a stop at the famous Card Sound Road roadhouse in the upper Keys, Alabama Jack's.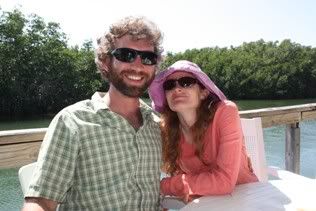 Matt & Kerry
The ride up was awesome, Kerry has been one of my best friends since I moved to Key West some twenty years ago and we had an opportunity to reminisce and reconnect and it renewed my appreciation of the importance of having such amazing friends. It was a great way to start a weekend and we had a great time.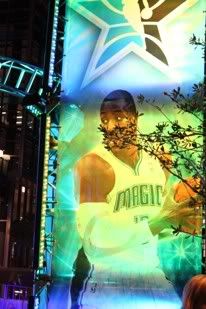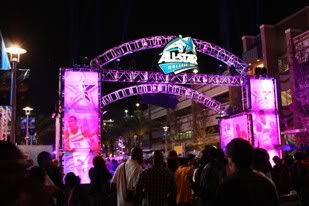 Arriving in Orlando was like stepping from the sublime in to the surreal. The place was jam packed with people in town for the NBA Allstar game and all of the events and parties that lead up to the game itself. The entire downtown area including all of the bars and nightclubs along Orange Street and Church Street was packed with revelers. The city had most of the streets blocked off creating one mega party zone that was hopping.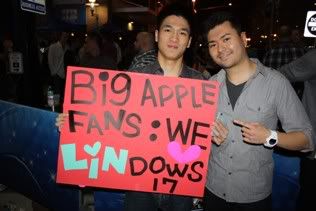 It was some sort of crazy fun party, the likes of which I had not seen since I attended Freaknik in Atlanta some years ago. NBA fans, most dressed to the hilt with women wearing barely there cocktail dresses and high heels that I can hardly see how they walked and men all trying to look cooler than the next. Into the mix throw NBA players, celebrities and enough security to fight a small war and it was a wild scene all around.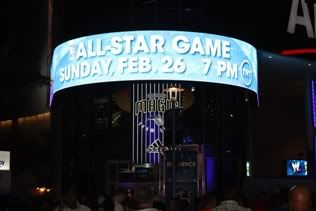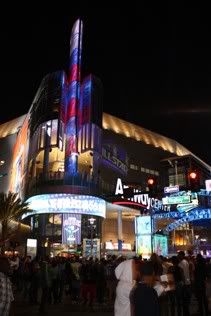 I had a minor brush with celebrity when a large van/limo pulled up in front of Tier, a swanky downtown nightclub and out stepped NBA all-stars LeBron James and Chris Paul along with a large entourage. They were hustled quickly into the club, which I wasn't keen on paying the $450 cover charge to enter, but I did get a quick glimpse. Personally the street party was probably more interesting and certainly had better people watching opportunities.
LeBron arrives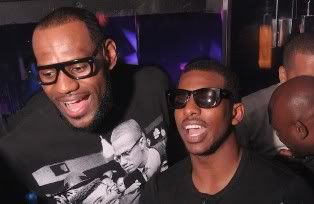 Lebron James & Chris Paul