Yet Another World- Literature of the Future
January 8, 2012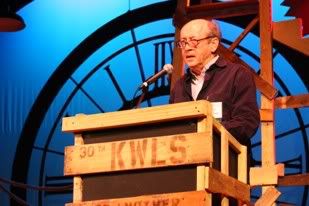 Billy Collins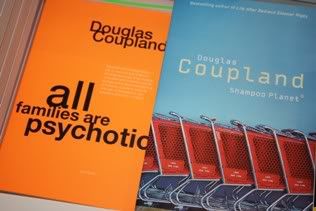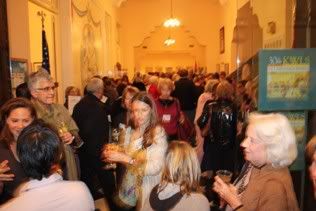 Yet Another World- Literature of the Future
If you ever wanted to know what happens when you put twenty or more of the sharpest minds on the planet together in a room to have at it about just might happen in our future or perhaps some other future, we found out this weekend during the 30th annual Key West Literary Seminar, "Yet Another World- Literature of the Future". This amazing seminar focused on a talented array of writers whose work includes speculative fiction or literature of alternate futures.
Jennifer Egan
Joyce Carol Oates & Margaret Atwood
Impossibly difficult to explain, but awe inspiring when presented by the incredibly diverse and talented panelist made up of a mix of iconic figures of literature as well as promising newcomers who each offered either singularly through their readings or collectively as members of the many panel discussions, their take on just what might await us.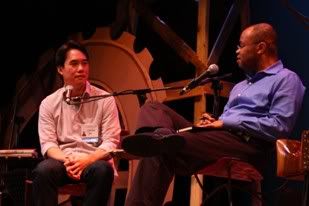 Charles Yu & Dexter Palmer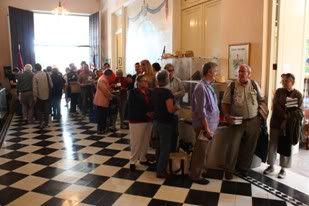 Michael Cunningham
It wasn't always a pretty picture, in fact the future as presented by a majority of the writers present is a mostly bleak place, thankfully the appropriate human response to these dystopian futures is a fairly healthy sense of humor and so while the subject matter might have been dark, the laughs kept coming. This made for a seminar that was at once deep and thoughtful while at the same time often uproariously funny and entertaining.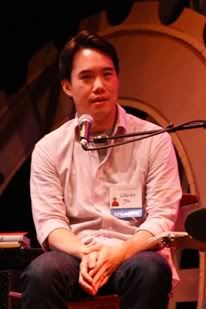 Charles Yu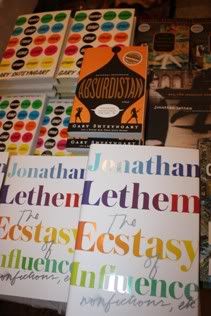 The seminar got underway in earnest on Friday after a brief introduction by program chair James Gleick, whose vision and leadership brought this incredible group of writers together. A beautiful opening reading by poet Billy Collins was followed by the regular program featuring readings and panels featuring Jonathan Lethem, Margaret Atwood, China Mieville, Joyce Carol Oates, Dexter Palmer, Charles Yu, Jennifer Egan, James Tate, George Saunders, Douglas Coupland, Michael Cunningham, Janna Levin & Rivka Galchen. Not a bad line-up for the first full day.
Joyce Carol Oates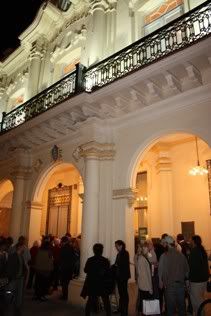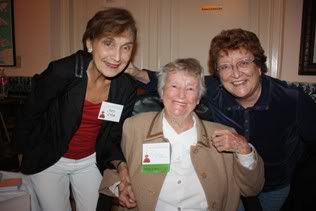 Mary, Fran & Jane
To try and encapsulate such a wealth of information and to distill the contents of the seminar is a task that others have done much more successfully than I. To get a better insight into the content and meaning of the seminar, I would suggest checking out the beautiful "official" KWLS website "Littoral" created by the talented Arlo Haskell or the wonderful blog posting by my fellow board member Nancy Klingener, "The Bone Island Book Blog". I have provided links to both below and strongly suggest that you check them both out.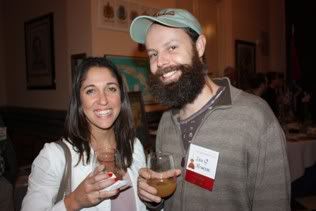 Shayne & Ian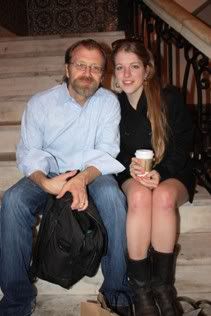 George Saunders & his daughter
Kathy & Margit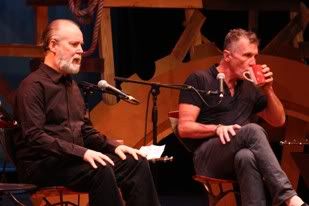 Douglas Coupland & Michael Cunningham
Friday evening there was a couple of wonderful receptions, because in addition to the mental stimulation, the seminar provides a ton of food and libations to keep everyone happy. One reception was at the Lucky Street Gallery and the other was on-site at the San Carlos just prior to a wonderful evening of entertainment with Margaret Atwood. The food and drink flowed freely and it was another excellent evening.
Jonathan Lethem
Jonathan Lethem, Charles Yu, Janna Levin & Rivka Galchen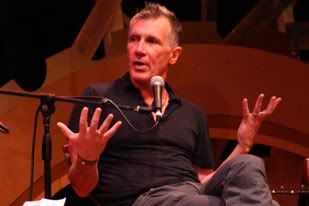 Michael Cunningham
Following the conclusion of the official seminar activities a group of us made our way to the Porch to unwind and celebrate the conclusion of day one. Kathy & I hosted two volunteers who traveled to work at the seminar as full-time volunteers. Our friend Doug has been traveling from his home in Minnesota for years at his own expense to work at the seminar. Doug is just getting ready to release his first travel writing book, "Europe on Five Wrong Turns A Day". I have a link to the Amazon page for his book below as well.
Doug, Jason & Margit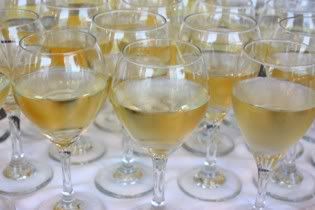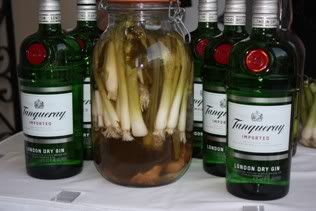 This year, Doug invited a friend that he first met here at the KWLS (on travel and adventure writing), Mike Cook, who also joined us for the weekend from his home in Utah, and helped out immensely. It was a great pleasure to have them both here and to be able to hang out as well.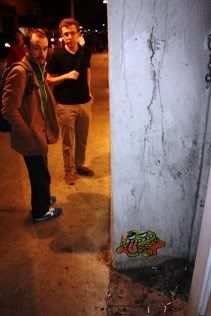 Mike & Doug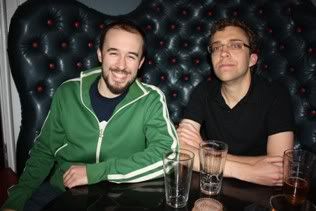 Mike & Doug
Littoral
The Bone Island Book Blog
Doug Mack's book