Surreality
January 7, 2012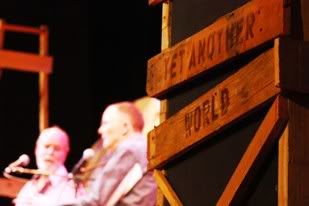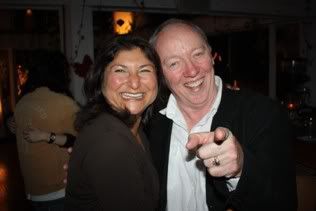 Runi & Terry George
Judy Blume & Dexter Palmer
Surreality
There are times in life when I just have to pause and ask myself how did I get here? Often people comment on the exciting life that Kathy & I lead here in Key West. Mostly that opinion comes from people who read this blog and think that all we do is travel, party and attend interesting events. My ready and true reply is that they only see the highlights and if I posted about the mundane portions of our lives, while the blog would be more accurate, we would lose the few readers that we have (with the possible exception of the exceedingly dedicated fan we have in Mountain View, California).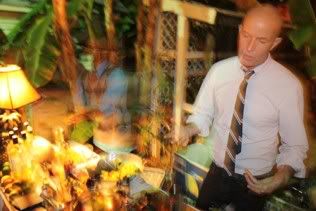 This past week however, I can say actually qualifies as pretty damn exciting and interesting as we found ourselves thrust in to the presence of some of the most interesting, creative and intelligent people in the world on any number of occasions as the 30th annual Key West Literary Seminar, "Yet Another World, Literature of the Future" got underway here in Key West.
The fun actually began on Tuesday evening, when I received a phone call from my friend Runi, who needed a last minute photographer to take photos of a small private party she was hosting at the Rooftop Café for famed screenwriter and director Terry George. George was in town as part of the Tropic Cinema's visiting director series to showcase a short film that is up for Oscar consideration and to screen his acclaimed film "Hotel Rwanda" at the theatre.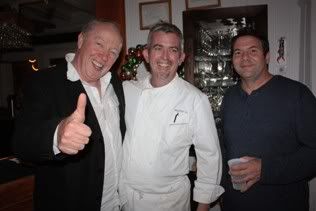 The Rooftop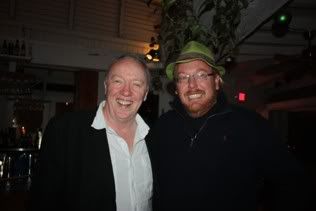 Michael & Terry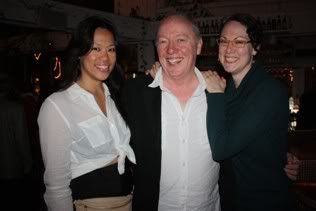 The party was for George, Tropic board members and some invited guests and was a wonderful chance to meet and mingle with a fascinating and talented director. The party was so small and intimate, that I had a chance to spend some time chatting with George and many of the other guests, an unexpected and wonderful pleasure. I have seen a number of the films that he has written or directed including, "In the Name of the Father", "The Boxer" and most recently "Reservation Road" which was released in 2007 and starred Joaquin Phoenix and Mark Ruffalo.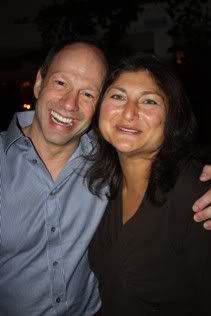 Matt & Runi
the Tropic Crew with Terry
You would think that that would be enough hobnobbing with creativity for the average week, but with the Seminar getting underway; it was only the beginning of what has truly been an amazing week. The next day, in my capacity as a board member, I found myself at the airport picking up two of the esteemed writers in town for the Seminar, Gary Shteyngart and Colson Whitehead. I was especially excited about Whitehead since he had been invited at my suggestion.
I picked them up with no problem and delivered them to their hotel, then picked them up a short time later so that we could join the other panelists, board members and special guests at a wonderful dinner at the beautiful home of Judy Blume and her husband George Cooper. Suddenly, Kathy & I found ourselves surrounded by some of the most renowned writers in America including Margaret Atwood, Douglas Coupland, William Gibson, Billy Collins, James Tate, Jonathan Lethem, Jennifer Egan, China Mieville, George Saunders and Michael Cunningham.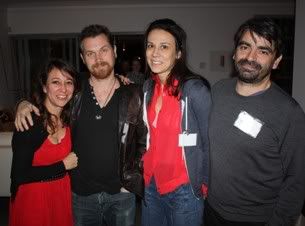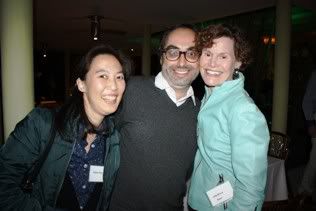 Esther, Gary & Judy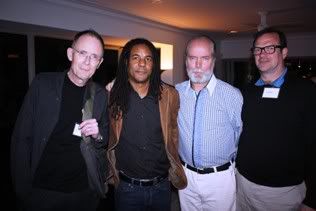 William Gibson, Colson Whitehead, Douglas Coupland & David Wier
It was an amazing evening capped off by sharing a table for dinner with Shteyngart and his lovely friend Esther, Linda Mewshaw and the incomparable writer and National Book Award winning writer Robert Stone and his lovely wife Janice. To have the remarkable opportunity to sit and listen to one of America's greatest storytellers hold court and share incredible experiences was one of the most remarkable experiences that I have ever had, what an amazing evening.
Rafael kicks off Seminar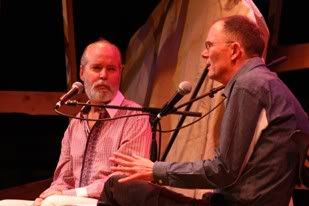 Douglas Coupland & William Gibson
The next night, the Seminar itself got underway with a keynote address, which was more of a conversation between Douglas Coupland and William Gibson. Coupland is the author of one of my favorite books of all time, "Life After God" and it was pretty cool to watch two incredible intelligent men get things started. The keynote was so brainy, that it took me some time to get in to the discussion, but I came away feeling like we were off to a fairly good start.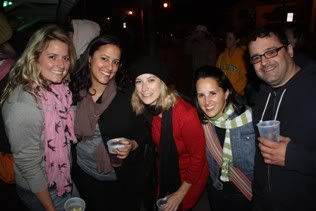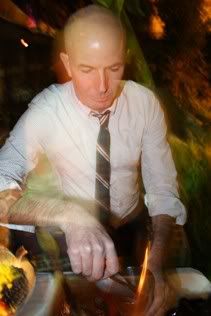 Jason Rowan
Marky, Dave, Nick, Jolly, Cayman & Shayne
As always there was another splendid party after the opening at the Audubon House which offered another opportunity to mingle with the panelists and attendees of the Seminar. The food was spectacular and once again we had Jason Rowan of Embury Cocktails back to make his incredible specialty cocktails for the events. Afterwards, we headed down to the Green Parrot where we caught a set from the jam band Donna the Buffalo which was rocking the parrot, it was the perfect night cap.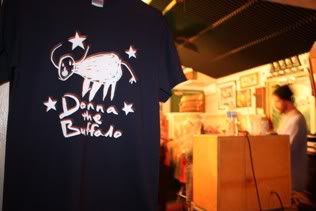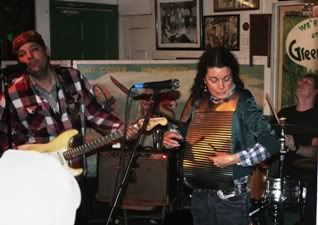 Donna the Buffalo