Four times is once too much for luck...
February 26, 2012
"Four times is once too much for luck
That's how many times the clock struck
I wandered home, saying your name"
-Blind Pilot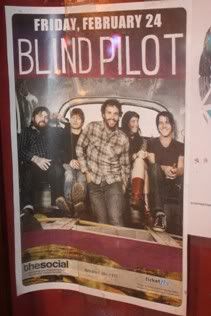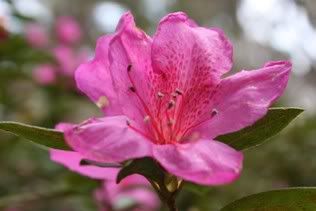 With the surreal atmosphere of the NBA all-star game as a back-drop, the real reason I traveled to Orlando was a small club show by one of my favorite recent bands, Blind Pilot. They were making a stop at the intimate small club on Orange Street known as The Social. When I first made plans to attend the gig, I had hoped that Kathy & I would be taking our friend Dakota, to the show, but Kathy ended up remaining in Key West as we had visitors and then Dakota had to cancel at the last minute, so I ended up going solo.
Cotton Jones
I was disappointed, not so much that I mind attending shows alone, but that it just seemed like circumstances were not coming together and I had a feeling that the show was going to be good and I always enjoy sharing awesome musical experiences. My feelings about the show turned out to be a huge underestimation. It wasn't just good; it was easily one of the best shows of any kind that I have seen in years.
Cotton Jones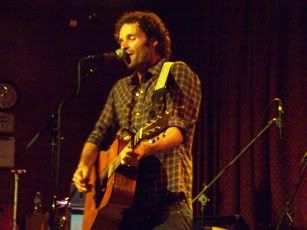 Blind Pilot
Cotton Jones, an indie-folk/rock band opened the show. I had listened to their most recent CD in the week leading up to the show and it just did not grab me, the ultra-quiet low-fi recordings make Blind Pilot seem positively pop-like, but seeing them play live totally changed my opinion. They were fantastic and songs that seemed too hushed and quiet on disk, became infused with a haunting, beautiful quality when played live. I immediately thought that the show was off to a great start.
Blind Pilot, "Three Rounds and a Sound"
When the six piece Blind Pilot took the stage, the packed house was bristling with anticipation. The band is based out of Portland, Oregon and has been busy touring the US in their classic 1951 tour bus that has been converted in to a fairly comfy looking traveling home. The character of the bus, with its faded paint, dents and bullet holes accented with incredibly beautiful wood work throughout the interior pretty much matches the band and their music. They are certainly an acquired taste, but seem to have an ever-growing cadre of devoted followers who appreciate the amazing talent and quiet brilliance that their songs deliver.
"New York"
For a band with only two CDs released the band played an incredible and long set that stretched almost two hours, delivering almost every song in their songbook. The appreciative crowd seemed to hang on every note and the sound quality was fantastic. It was a wonderful, wonderful show. I just wish that Kathy & Dakota had been there, but such is life and hopefully somewhere down the line, we will have another opportunity to see them. In fact in was such an amazing show, I gave a moment of thought to heading over to Tampa to catch their show the next night.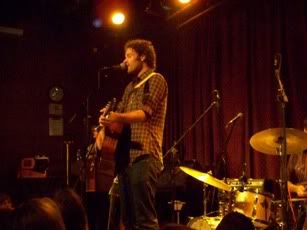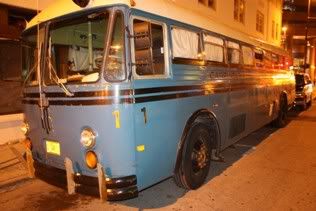 Instead I found myself driving up to Gainesville the next morning and visiting one of my favorite places, the Kanapaha Botanical Gardens. I was in a reflective mood and actually somewhat depressed and the quiet beauty and solitude of the gardens was just what I needed to escape from the artificiality of Orlando where I was staying. I was planning to head over and attend the Daytona 500 the next day so the gardens seemed a great option.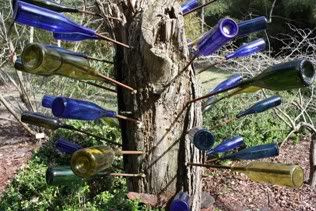 I have visited them more than a few times and had a lot of great times there, but it had been some years since I was last there, there have been a ton of renovations and additions including a huge new visitor center. The gardens are as beautiful as ever though and there were thankfully few visitors around early Saturday morning so I had the place pretty much to myself.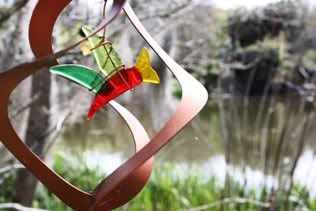 Blind Pilot website
Kanapaha Botanical Gardens