Michigan
July 19, 2011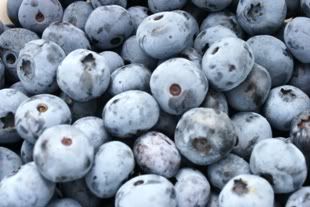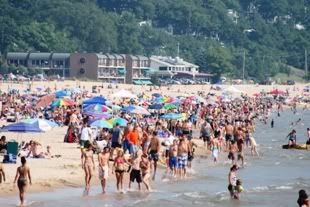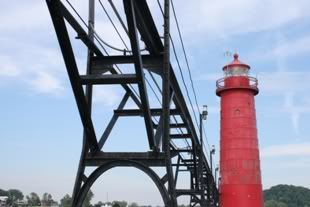 Michigan
The wedding activities did not take up all of our time during our visit to the Grand Haven area, and Kathy & I had plenty of time to get out and explore the beautiful area in and around Grand Haven. While we were there we were able to check out the nearby communities of Saugatuck and Holland as well as spend some time in Grand Haven itself, even finding time to get out and pick blueberries at a nearby blueberry farm.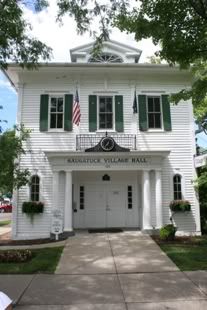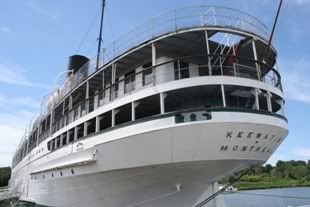 We visited Saugatuck on our way in to town, taking a brief side trip to the tourist mecca that is full of quaint shops, restaurants and more quaint shops. We spent a few hours exploring and shopping. The town reminded me very much of a slightly more upscale version of Key West or perhaps Nashville, Indiana at the height of the fall foliage season.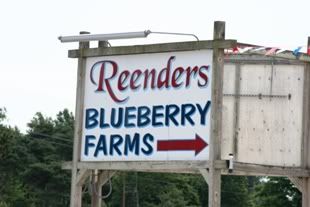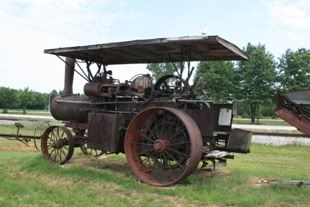 One of the things that Kathy really wanted to do while we were in the area was to go out and pick wild blueberries. We had really hoped to do our picking at DeGrandchamp farms in South Haven which is owned by the family of Trevor's sister Kathy, but it proved to be just a little too far to travel on our time limited schedule. We opted instead for the much closer Reenders Blueberry Farm, which was only six miles south of Grand Haven.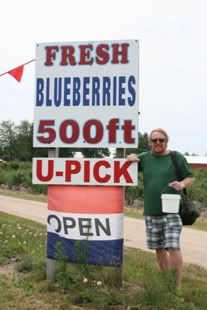 Blueberry picking is fairly easy and fun. Basically you are given a bucket and sent out into the fields that are lined with blueberry bushes all of which are covered with ripe, plump, juicy berries. It didn't take long and we had picked over 6 pounds between us. You take the berries to get weighed and boxed and voila- fresh blueberries for the remainder of our trip.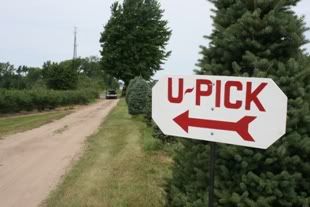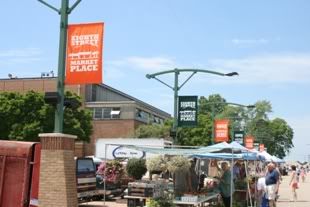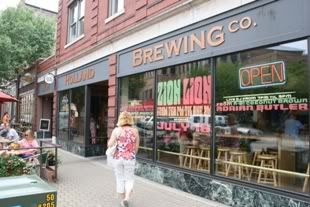 We headed into nearby Holland, Michigan for lunch and to check out the New Holland Brewery before heading back to Grand Haven to enjoy the remainder of our stay there. Grand Haven was packed with summer tourists, most of them headed to the beach which is located just down the waterfront boardwalk from our hotel.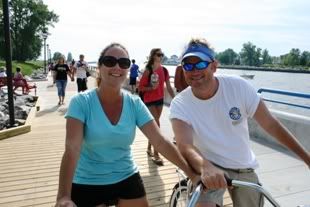 Eileen & Graf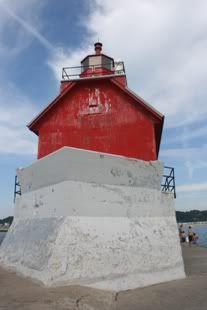 I wanted to make sure to visit the beach and the walkway out to the Grand Haven lighthouse before we left town, so I walked down from our hotel to check it all out. It was quite the scene. A jam packed beach filled with all variety of both locals and tourists. The water was a refreshing 60 degrees- something unheard of in Key West, yet the water was filled with swimmers.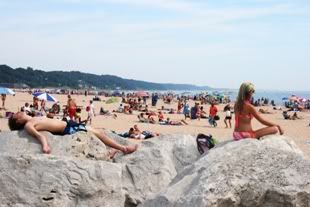 The cement walkway out to the lighthouse is something of a hangout for the local teens, they use it as a jumping and diving platform into deeper water. It was fun to see so many people enjoying the beach and the perfect weather.
DeGrandchanps Farns