Game Over
June 23, 2011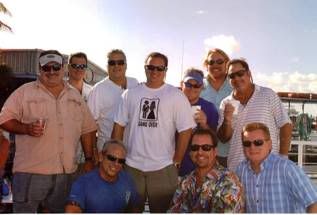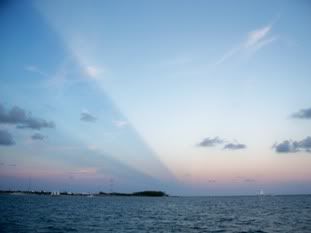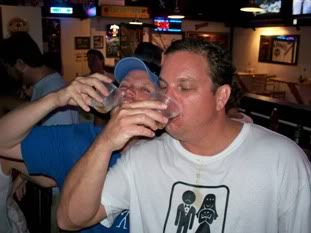 Graf & Trevor
Game Over
Next month, our good friends Nadene & Trevor will be getting married and with Nadene out of town for a work commitment in Las Vegas, it seemed to be as good a time as any for a bachelor party for Trevor. Though somehow we got it backwards; as it would have been seemingly preferred to be have the bachelor party in Vegas, while Nadene was here in Key West. Of course after having experienced what happened here, perhaps it is just as well that we were not there.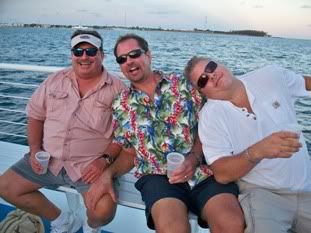 Chuck, Jim & Randy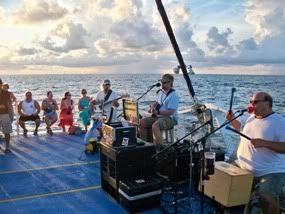 The party started in a relatively sedate manner aboard the Fury catamaran's "Commotion on the Ocean" sunset sail out of the Key West Bight. About a dozen or so of Trevor's friends got together to enjoy the sail that features live music from the fantastic Cory Heydon band as well as unlimited free beer, champagne and margaritas during the two hour excursion and even a small buffet of finger foods.
Cory Heydon
Trevor,Tom, Graf & Jim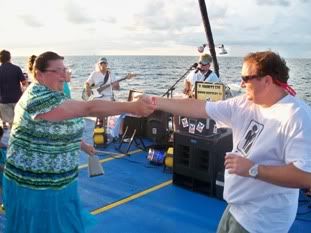 We joined a decent crowd of tourists on a perfect summer evening to commence the activities. The sail was great and the band was really exceptional and had the crowd dancing on deck by the time we were headed back to the dock. Trevor, wearing a shirt depicting a couple with the words, "Game Over" was the target of all sorts of attention from some fun-loving tourists, who couldn't seem to resist him and had him dancing up a storm.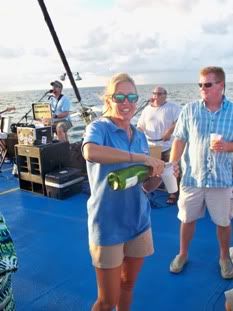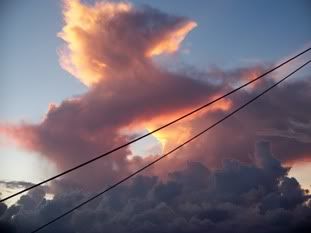 After the sail docked, we were off into the Key West night for a long night of bachelor partying, we started at the Conch Farm then headed to Island Dogs and next to Rick's where we chowed down on some pizza. The rest of the evening is something of a blur, though it included a visit with the young ladies at the Red Garter Saloon and a stop at the ladies night bull riding at Cowboy Bill's.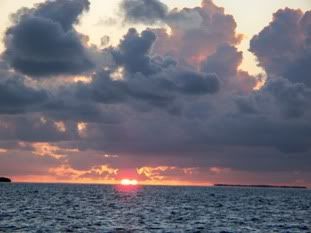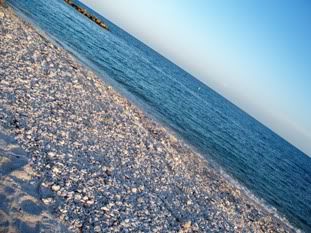 We had a great time and somehow survived the mayhem and I even made it in on time to work the next day, not too bad. Hopefully Trevor enjoyed it as well, and his headache the following morning was well worth it.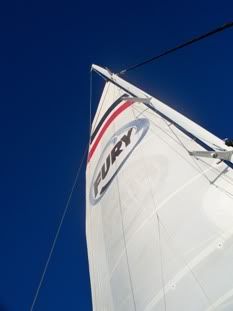 In addition to the bachelor party, Kathy & I celebrated the first day of summer this week by heading out to Ft. Zachary Taylor State Park to spend the evening at the beach and enjoy the first sunset of summer at the beach. It was a perfect evening and the beach was almost completely devoid of people- which is a rare and treasured treat for those of us who live here. It is always fun to be at Ft. Zach, but when you are one of the few people on the beach on a beautiful day- it really is something special.