Back Home Again In Indiana
May 24, 2011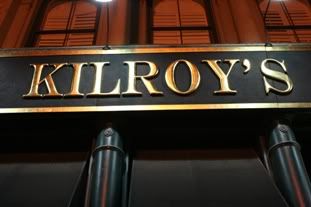 Back Home Again In Indiana
In spite of not having lived in Indianapolis for 20 years (it was almost 20 years ago exactly when I up and moved to Key West), Indianapolis is the place that I always will call home. I have managed to keep in touch and visit regularly with the large cadre of family and friends who remain there and while at the time that I left, I could not get away fast enough- I relish my trips back. It is always awesome to see friends and family and to see how much the city continues to grow and improve. I might not have ever left if the city was as dynamic 20 years ago as it is now.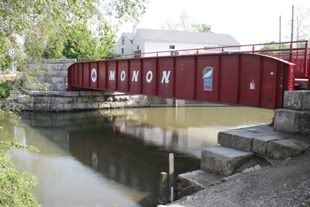 The place is flourishing and it offers a continually growing plethora of entertainment options to choose from. This trip up, I stayed at the legendary Canterbury Hotel located in the heart of downtown. The beautiful historic boutique hotel is probably best known as the place where fighter Mike Tyson was arrested after raping a Miss Black America contestant in his room. That is unfortunate, because the hotel maintains a level of style and grace that belies that horrible incident.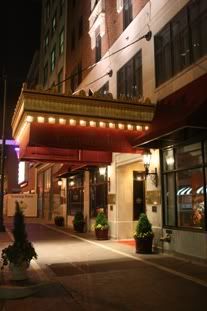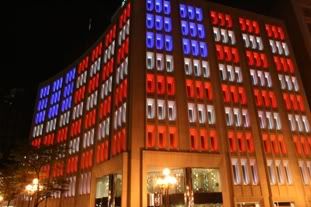 Being in the heart of downtown, I was able to spend the evenings exploring the vibrant night life that happens there each night. Once known as "Nap" town, Indianapolis is thriving these days as I visited such downtown establishments as the famous St. Elmo's Steakhouse and the relatively new Kilroy's Bar & Grill.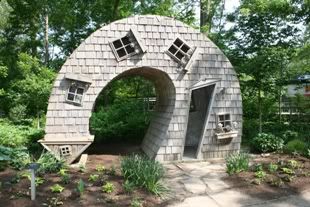 This weekend happened to coincide with a visit to the city by my mother, Marta- who now lives in Winston Salem, but had been invited to spend the weekend with my sister Michele and her family and to attend a huge party at the Indianapolis Museum of Art where she was to see tons of old friends as well. I joined Marta & Michele and two of my nephews, Jerome and Patrick at another area of Indianapolis that is a local hotspot, Massachusetts Avenue.
Michele, Pat, Marta & Jerome
Massachusetts is with-in walking distance from downtown and is home to a variety of bars, restaurants and hipster joints and along with Broad Ripple and Fountain Square is among the best places to hang out while in town. We ate at a restaurant called Mesh on Mass. It was a nice, though too brief chance to catch up with family.
Amanda, Kristi, Laura & Jody
Stephanie & Kevin
Saturday, after spending the day at the track, I met up with my friends Amanda, Jody, Kristi & Laura for our annual May dinner gathering. Friends for thirty some years, it is always awesome to get together to laugh about old times and create new ones. This year we met at The Bosphorus- a funky and yummy Turkish restaurant. It was only the start of a fun night as after dinner we all headed to the Northside home of our friend Kevin who just happened to be hosting a party. Kevin's party was another great opportunity to see all sorts of old friends, many that I had not even seen in over 20 years. It was a great night and one of the reasons that I love coming home.
EJ, Melanie & Joe
Laura, Jody, Michael & Kristi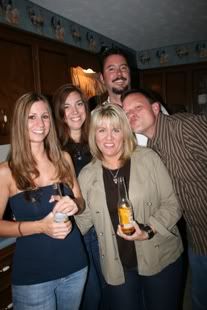 On Sunday before flying back to Key West, I visited what is undoubtedly my favorite area of the city, Broad Ripple. This is the hip area on the near Northside where I spent much of my youth and where many friends still live and hang out. My favorite Indy bar/restaurant Brugge is there and this weekend Broad Ripple was hosting one of the premier events of the year, The Broad Ripple Art Fair.
The huge Art Fair has been held for years on the grounds of the Indianapolis Art Center and is something that I attended with regularity when I lived in Indiana. Many of the best artists in the state exhibit there and many were there who have been there for years and years. Art, food, entertainment, beer and friends- what more could one ask for except perhaps the beautiful sunny warm weather that blessed the fair during my visit.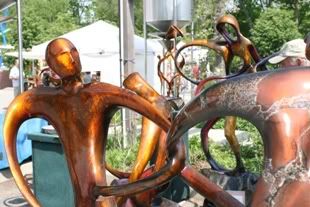 Phil & Kerry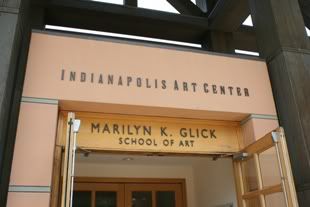 Indianapolis Arts Center