The Greatest Spectacle in Racing…(and Fashion)
May 28, 2011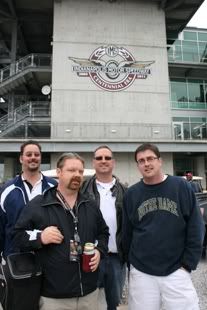 Kevin, Matt, Pat & Ted
Florence Henderson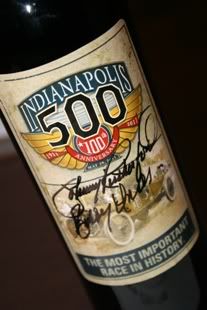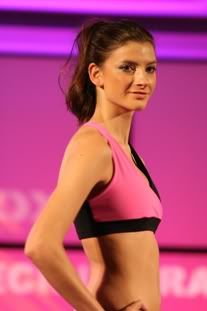 The Greatest Spectacle in Racing…(and Fashion)
After a quick turnaround and a few days back in Key West, I was back in Indianapolis to take part in as many of the events and activities leading up to the Centennial celebration running of The Indianapolis 500. I was determined to attend all of the usual traditional Indy events like Carb Day as well as adding some events that I had not attended during any of the 38 Indy 500 races that I have attended.
Mario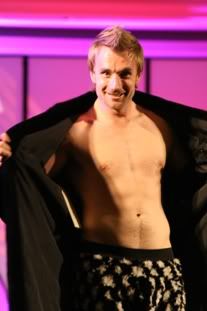 Jay Howard
The variety and number of ancillary events that surround a typical Indy 500 is amazing, and with this year marking 100 years since the first race, there was an increased interest in every aspect of the race. It would be impossible to do all the events, so I concentrated on a few that I had never been to.
Takuma Sato
Lindy Thackson & Ian Beekhuis
The first was the Cara Charities Fashion Show which was held at the beautiful Westin Hotel in downtown Indianapolis on Thursday prior to the race. This charity event is celebrating its 30th anniversary, yet I had never had a lot of desire to go, even though I am a member and supporter of Cara (Championship Auto Racing Auxiliary). Cara was formed by a group of Drivers' wives, including Betty Rutherford who remains active to this day. The group raises thousands of dollars annually for a host of children's charities.
Michele & Mario Andretti
Mario
The event was chaired by legendary driver Mario Andretti, who was ironically also attending his first fashion show and emceed by Bob Jenkins. I invited my sister Michele, who works at Saks Fifth Avenue and has a much more refined sense of fashion than I do and who I thought would appreciate the fashion aspect. In addition to the plethora of beautiful young Brazilian models, I enjoyed seeing the drivers and their families as well as a few celebrities modeling clothes from mostly Brazilian designers. It was a lot of fun and Michele was thrilled to get a chance to meet one of the icons from her childhood, Carol Brady aka Florence Henderson, who was one of the participants.
Michele & Florence
James Hinchcliffe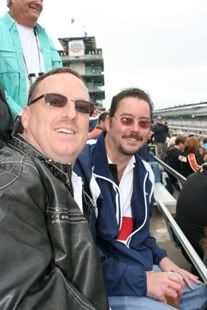 Pat & Kevin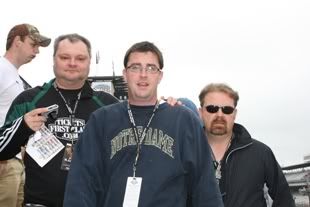 Tim, Ted & Matt
The Indy 500 is always about more than the race for me- it is about seeing tons of old friends and tradition and one of our traditions is to attend Carb Day- the last official practice before the race itself which is held at the track. This year, as always, I met a group of friends at the track to take in all the activities that make up carb day. This year my friend Tim flew back from California and my buddy Pat drove up from Southern Indiana to be there. They joined a host of local friends to enjoy the day.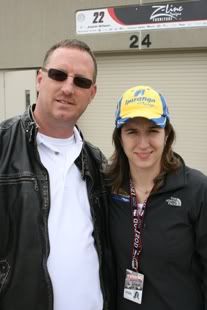 Pat & Ana Beatriz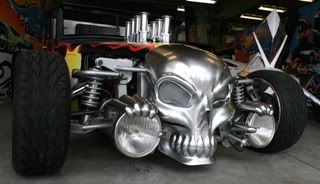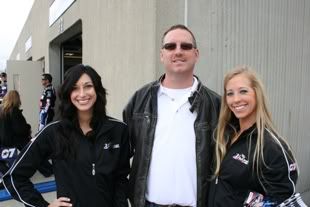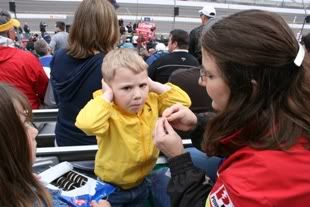 The weather was great and the carb day crowd was spectacular as fans packed into the Speedway to watch the practice, the Indy Lights race, pit stop competition and Rock concert that featured Papa Roach and Staind this year.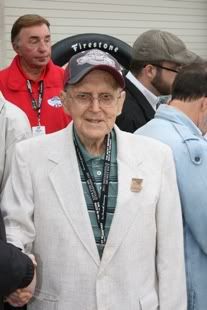 Ray Harroun - 95 year old son of 1911 Indy Winner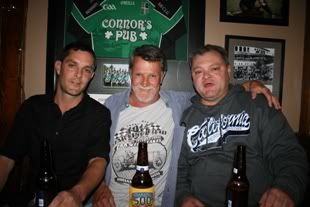 Eric, Tim & Tim
Cara Charities