Wedding
July 17, 2011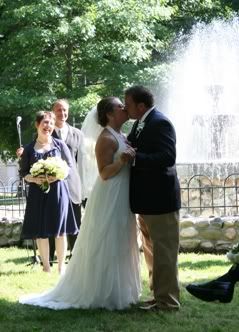 Nadene & Trevor
Nadene & her father Howard
Brenda, Fiona, Kim & Tiffany
Wedding
I cannot promise you a life of sunshine;
I cannot promise riches, wealth, or gold;
I cannot promise you an easy pathway
That leads away from change or growing old.
But I can promise all my heart's devotion;
A smile to chase away your tears of sorrow;
A love that's ever true and ever growing;
A hand to hold in yours through each tomorrow.
-Anonymous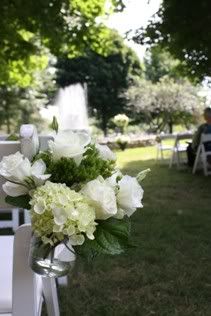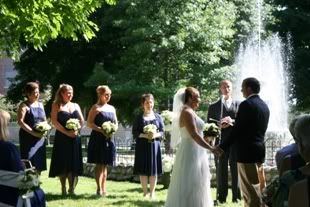 The long awaited and much anticipated wedding day for our friends Nadene and Trevor finally arrived under beautiful sunny and warm Grand Haven skies. The beautiful weather made for a perfect match for the wonderful outdoor setting in the tranquil Grand Haven Central Park.
Tim & Susan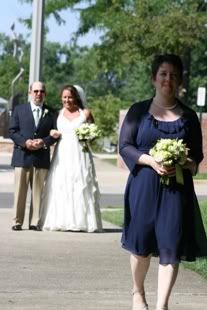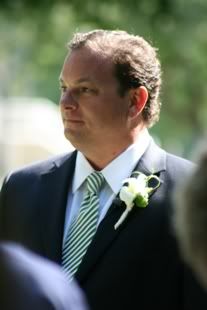 Trevor
Weddings are a beautiful joining together of two people and their families and friends in a ceremony to unite the couple in marriage and we all have no doubt been to plenty such ceremonies. This one was really cool- simple yet elegant and filled with the emotions you would expect.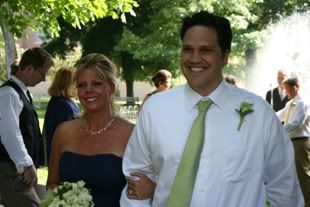 Kim & Dan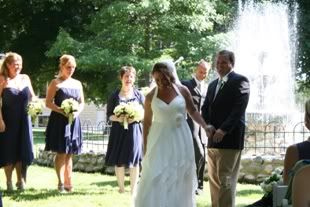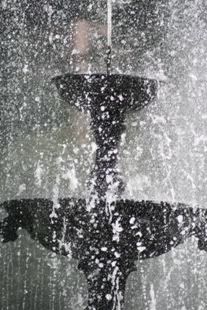 The wedding couple looked resplendent and happy and the assembled crowd joined in their merriment. Not generally the emotional type, I even misted up when I heard the opening strains of "The Rainbow Connection" as I recalled Nadene's love of all things Kermit the Frog and realized what this day meant to her.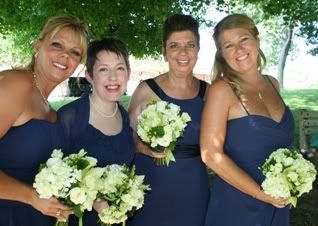 Kim, Tiffany, Brenda & Fiona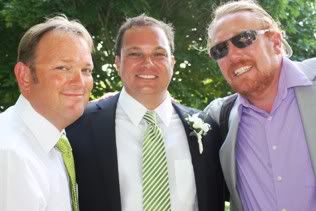 Graf, Trevor & Michael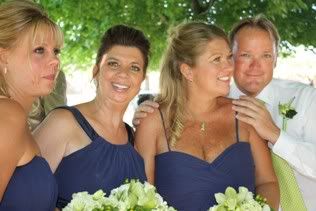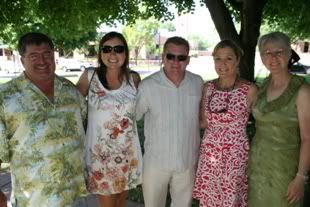 Chuck, Melissa, Rhett, Kathy & Sue
It was a wonderful ceremony and Kathy & I would like to express our profound happiness and congratulations to Mr. & Mrs. Trevor & Nadene Orr and to thank them and their families for including us in this special occasion. We are exceedingly happy ourselves and wish the new bride and groom every happiness as they move forward on this new chapter in their lives!
Rob