Epcot & Universal
February 5, 2011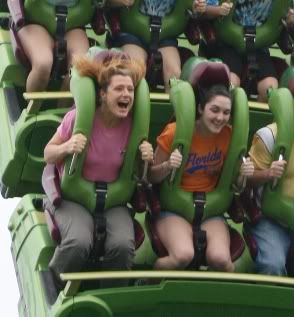 Kathy & Dakota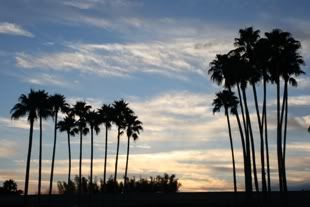 Epcot & Universal
Last summer, Kathy & I traveled to Orlando to take our friend and former mentee Dakota to see the Counting Crows and Augustana and to Universal Studios and Islands of Adventure ,
Blog 07-18-10- Universal Studios
. While we were there we ended up purchasing annual passes to the theme parks with the idea that we would return again with-in a year. When I noticed that two of my favorite bands, Guster and Jukebox the Ghost, were going to be playing at the House of Blues at Disneyworld, we made plans for our return visit.
The tone for the trip was set early, when Alamo, where we had decided to rent a cheap car, rather than put miles on our own, gave us a free upgrade to a Ford Mustang convertible which we were able to take full advantage of during our drive up to Orlando, enjoying the perfect sunny and warm ride with the top down. It felt a little bad for all our Northern friends dealing with what has been a miserable winter, but it made the ride up so much more enjoyable.
The weather in Orlando was good as well, though we had crazy fog on our first morning there as we headed over to Universal Studios Islands of Adventure where we wanted to get an early start at the popular new Harry Potter attraction and beat the crowds. The thing is, there weren't any crowds to speak of, certainly not the throngs that had greeted us last summer. In fact there was no wait at all to enter the new Wizarding World area, and the wait for the new ride was only 10 minutes.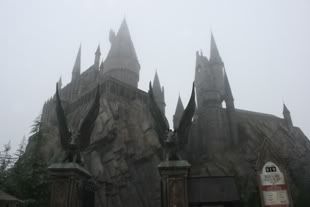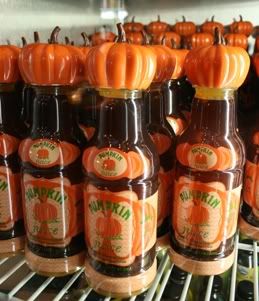 The Harry Potter ride was even more spectacular I think on this trip, I am not sure why, but it is a really amazing theme park attraction and well worth all the praise that it has generated. The sparse crowd and our early arrival allowed us to visit all the major roller coasters and attractions before noon. Kathy & Dakota were able to ride the major coasters multiple times, even landing in the front row on the Hulk and Dueling Dragons.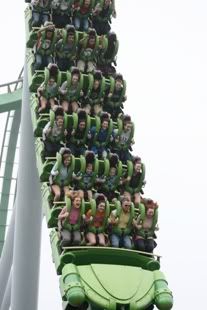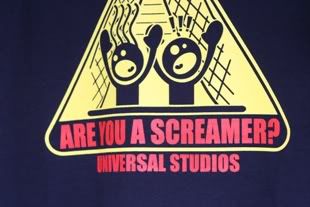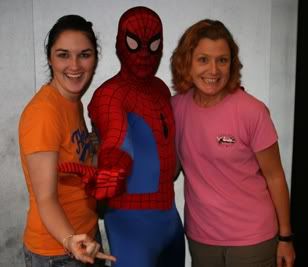 The quickness of our visit left us plenty of time to head over to spend the remainder of our day visiting Walt Disney World's Epcot Center theme park, which remains my favorite theme park experience. Dakota had not been there since she was a small child and I wanted her to experience what I have loved since it opened back in 1982.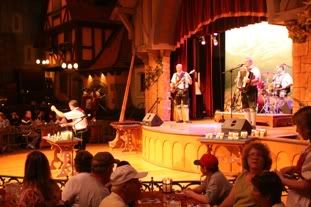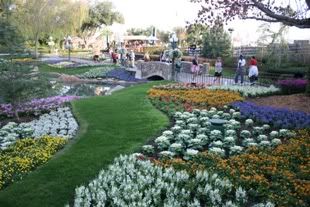 It would be tough to guess how many visits I have made to Epcot since 1982, but I have visited multiple times. I love that it seems to constantly change, yet also it maintains much of the nostalgia and many of the original attractions that have been there since it opened.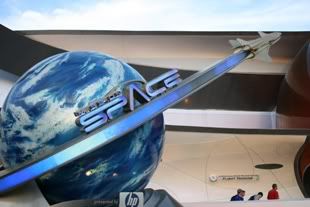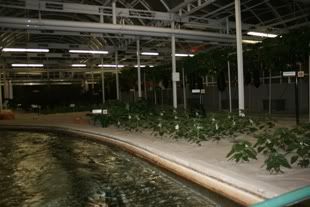 We spent the remainder of the day and night enjoying the many and varied attractions that Epcot has to offer, beginning with lunch at the delicious German Biergarden found in the Germany pavilion at the World Showcase. The German restaurant is one of many excellent options in Epcot. My favorite, the Norwegian Akerhaus has sadly been changed in to a dine with a princess in a castle typical Disney farce, but Germany, Morocco, Italy, France and Mexico are all still awesome.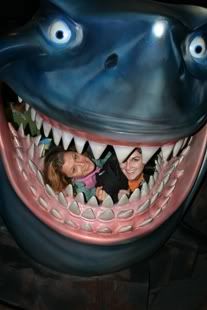 One of the coolest things we saw on our Disney visit was not part of the park at all, a wild Bald Eagle swooped over the lake and landed high in one of the pine trees that surround the property. It was a beautiful and amazing sight, certainly preferable to the stuffed variety we had seen moments earlier in the American experience exhibit.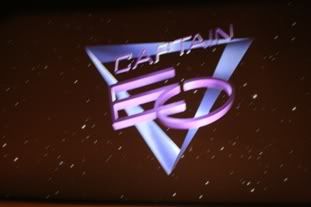 One of the more nostalgic moments came when we went in to see the 1986 3-D film starring Michael Jackson, "Captain Eo". This remarkable film is a collaboration between George Lucas, Frances Ford Coppola and Jackson and was brought out of mothballs after Jackson's death. While it hasn't aged well, it is certainly a cool glimpse back into an artist at the top of his craft. You can watch a part of the film, minus the 3-D effects on the youtube clip below.
Captain Eo
The fireworks spectacular that closes the park every night is truly a spectacular thing to see, easily the best theme park closing display in Orlando and it topped off a great and fun day.