Universal Studios
February 6, 2011
Universal Studios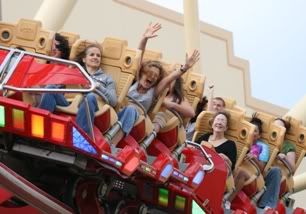 Kathy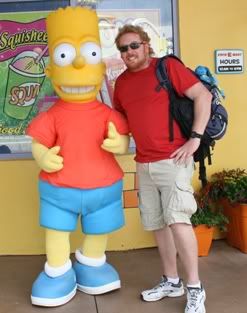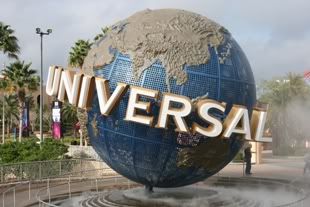 On the second full day of our visit to the Orlando area, we decided to once again put our annual passes to Universal Studios to use and we headed out early in the morning once again. We opted on this trip to start at the Universal Studios park and thus avoided the early morning masses, who by about a 70-30 margin head over to Islands of Adventure and the new Harry Potter ride at the beginning of the day.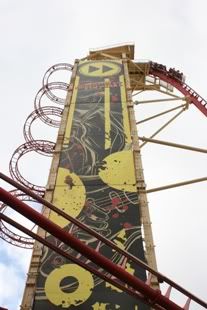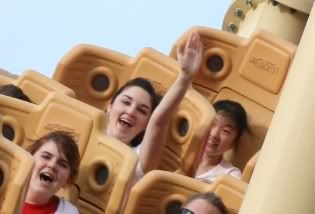 Dakota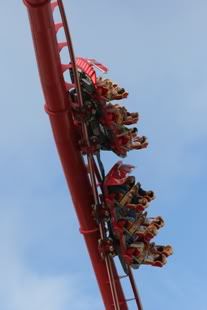 The early arrival and lack of crowds heading to the park made the initial wait time next to nothing and allowed for quick and multiple passages through the lines on such rides as the Rip Ride Rockit roller coaster, the Revenge of the Mummy ride and others. Kathy and Dakota also took advantage of the single rider lines which had virtually no wait at all.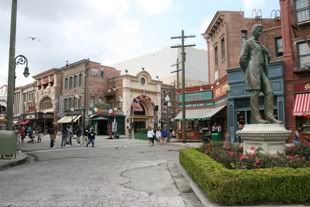 The sparse crowd also enabled us to pretty much take in every ride that we wanted including a few that we somehow missed during our visit last summer such as the Twister and Shrek rides. It was a pretty sweet deal.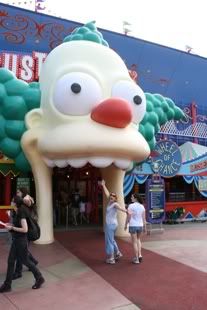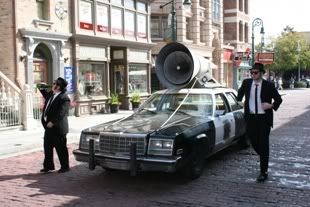 We also had a chance to catch some of the entertainment options, enjoying the Blues Brothers revue show- which featured an amazing pair of sound (and look) alikes playing the roles of Jake & Elwood. Not a bad show at all. Also enjoyable was the Beetlejuice show which featured singing and dancing classic monsters, Dracula, Frankenstein, Wolfman etc. who sang campy versions of hit songs. It was decent entertainment and the Beetlejuice character was surprising funny, working in up to the minute current events references into his comedy.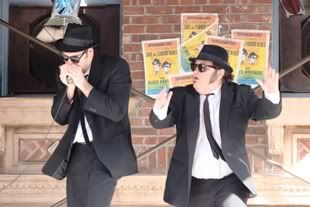 Peronally, I prefer the original Universal theme park over Islands of Adventure, which while newer and flashier seems to focus more on thrill rides while the original still seems to celebrate the Universal movies which I enjoy more. There are not as many roller coasters, but it is still pretty cool and features recreations of some cool movie sets like Mel's Diner from "American Graffiti", Amity Island from "Jaws" and the San Francisco waterfront.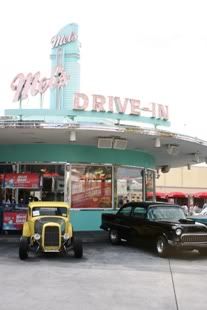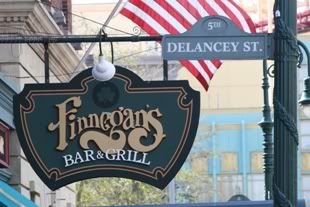 They also have the cool "Simpsons" ride which remains one of our favorite theme park rides ever and the fun "Men In Black" ride where you blast aliens that pop out as you move through the ride in a spinning vehicle. Dakota once again established herself as a keen shot as she easily blasted the most aliens.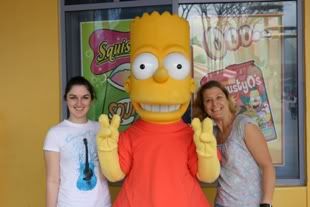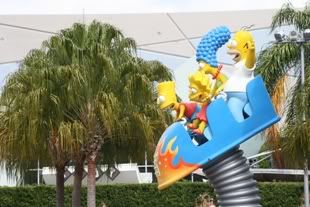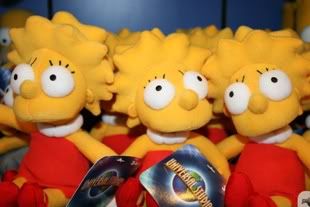 The quickness of being able to complete most of the rides enabled us to head over to the Hard Rock café for lunch before heading back to the hotel to rest up a little prior to heading out for the Guster/ Jukebox the Ghost concert at the House of Blues.
Dakota