Facing Unafraid the Plans That We Made…
December 13, 2009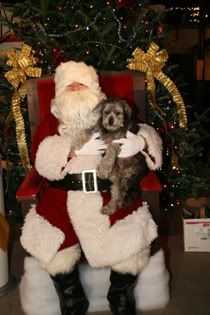 India & Santa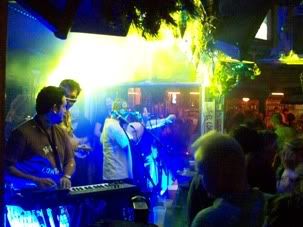 Suenalo at the Parrot
Facing Unafraid the Plans That We Made…
Tom Prasado Rao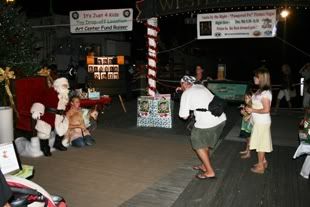 I don't know if I can recall a time in Key West that has been as packed with events as the past few weeks have been. There has been so much going on that I feel at times like we have been on auto-pilot zipping from fun event to fun event. As my friend Joel likes to say, the Key West season is one continual conversation among friends stretched over months' worth of parties and events.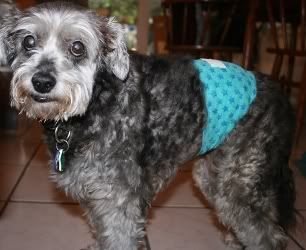 India...recovering
Things got off to a bit of a rough start this weekend as our 13 year old dog India fell victim to an attack by a Rottweiler that lives around the corner. Sadly, the owner had inadvertently neglected to latch their gate allowing the dog to burst through and grab India as we were on our evening walk. Thankfully I was able to separate the dogs with the help of my friend and hero Tara, who just happened to be driving by. India needed an emergency visit to the vet to get patched up, getting a dozen stitches on the nasty wound on her back. It may take longer for her damaged psyche to recover, but hopefully it will. The other dog's owners were great about taking responsibility for their dog and checking on India.
Santa, India & Inga
Only the night prior to the attack, we had taken India out to visit Santa Claus at not one, but two fundraising events. The first at Dog 30, a pet store on White Street, was a benefit for the Xena fund and featured Santa and a drag queen who posed with India. Then it was down to the Key West Bight for another Santa. Both were for good causes and India seemed to enjoy the treats and attention, though she was less sure about Santa.
Key West Burlesque *photo by Sheelman
Wednesday night, we also attended the opening night performance of the annual holiday extravaganza by Key West Burlesque. Despite some slight opening night mishaps and some new performers, the show was another huge success. Kathy & I have become such huge fans of the Burlesque troupe that we became VIP supporters. One of the best and most entertaining evenings you can have in Key West is a KW Burlesque performance. This year the holiday show was a sing-a-long of holiday favorites and we had a great time. If you haven't had the chance to catch a show, you should do it soon.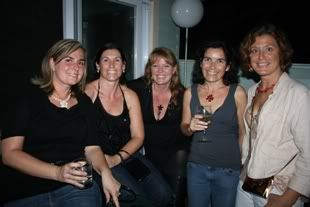 Girls Night Out at the Burlesque Show!
Thursday night, we were out again, this time for a performance at The Studios of Key West by Tom Prasada Rao as part of the Old Town/ New Folk series of Folk music performers. It was another stellar show of acoustic music by a gifted and talented performer who held the crowd at rapt attention. Jay & Carolyn Scott hosted a fantastic post concert party at their beautiful home that put a festive holiday cap on the evening.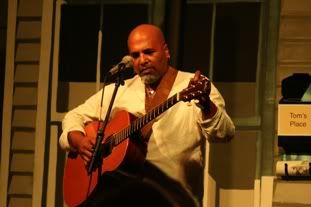 It was more music on Friday, as one of our favorite Miami bands returned to the Green Parrot to celebrate the release of their new live CD. Suenalo played most of the songs found on the new "Live at Transit" CD as well as a bunch more in front of a jam-packed Parrot crowd on both Friday and Saturday night. The new CD is great, but you really have to experience the vitality of the actual live performance in person. The band is spectacular and had the crowd dancing in the streets.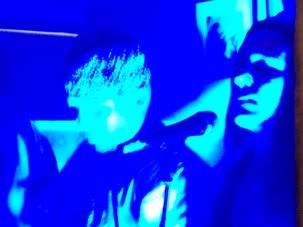 Finally we wanted to give a shout out to our friend Jim Smith, who has been busy basically rebuilding a new bathroom in our house from scratch after it was gutted when our lateral lines failed and the leak was found under the bathroom. The work is nearly finished and we have a beautiful new bathroom. Thanks Jim!!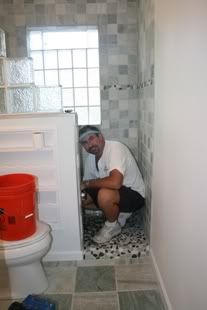 Jim