Fighting HIV with Sandy B
November 15, 2009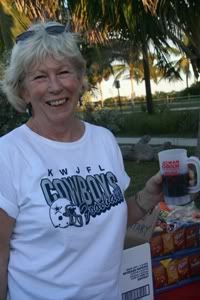 Sandy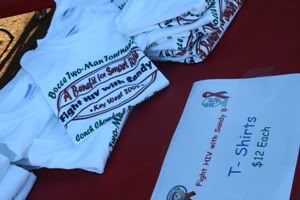 Fighting HIV with Sandy B
While I was away in Miami attending the book fair, Kathy remained at home to help our friend Sandy Balbuena with her big fundraising effort to help those living with HIV/AIDS. Sandy is participating in the Smart Ride to raise money and awareness and to help her towards her personal goal of raising $3000, she organized a cool event, or more accurately a series of cool events, which were held at the Indigenous Park in Key West on Saturday afternoon.
Kathy
Sandy, at age 65, will be participating in the Smart Ride and will be riding her bicycle 165 miles from Miami to Key West early next year. To promote her effort and to raise funds, she organized a 2-man Bocce tournament and a Conch Chowder and Fall Dessert competition which Kathy helped her organize along with many of Sandy's friends.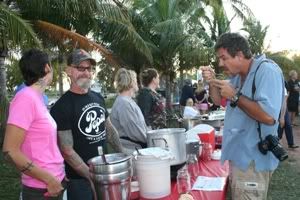 Howard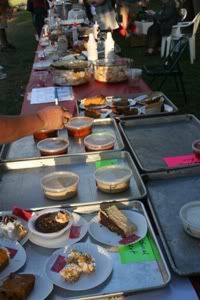 Shelley
Despite a few small snafus like there not being electricity for the bands to be able to play, the first time event went off well and people who attended tell me it was a great time. The food competition was especially fierce and there was tons of great food. The Fall desserts were I hear, especially tasty. They all had to feature pumpkin as the main ingredient and there was a variety of tasty pumpkin treats entered.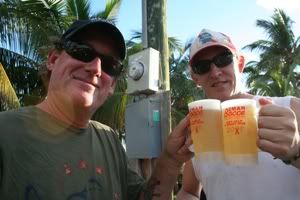 The Bocce tournament lasted late into the evening and many two person teams competed, all in all it was a great effort to help Sandy out. The smart ride has raised in total over 1,7 million dollars over the past 5 years and is growing each year as hundreds of people participate in the January ride. You can learn more by clicking the link that I have provided below.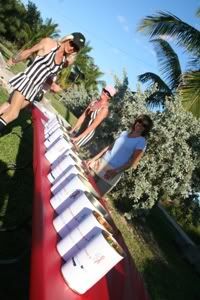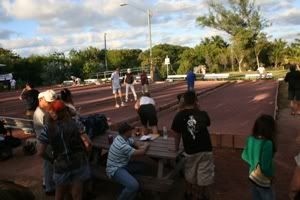 All sorts of businesses donated items for a silent auction and a raffle which all contributed to the money raised, 100 % of which will be used directly for services for people locally living with HIV/AIDs, including AIDS Help.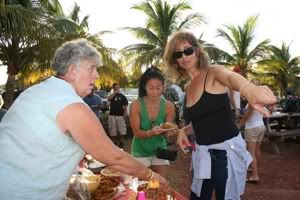 Kathy had a great time helping out with the event and we both wish Sandy the best of luck with her efforts to raise money and to complete the smart ride.
The Smart Ride website