Miami Book Fair Day 2
November 16, 2009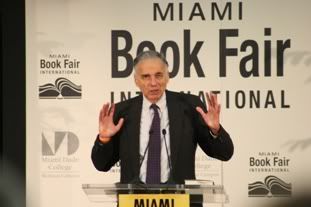 Ralph Nader
Miami Book Fair Day 2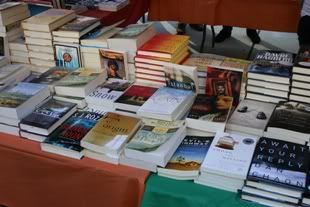 The long day & night of the first day of the Book Fair didn't drain me of my enthusiasm for the second day of the fair and I was up bright and early and headed over to the Wolfson campus of Miami Dade College to spend another great day. The weather was even more perfect, if that is possible, one of the most pleasant and enjoyable Fall days that I have spent in some time.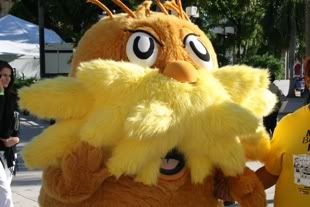 The Lorax
Ralph Nader
The crowds were up early again as right out of the box was a presentation by Ralph Nader. Nader's presentation was fair, not nearly the excitement that Al Gore delivered on the previous day and I made a decision to spend the rest of the day avoiding the masses at the bigger names and concentrating on some of the smaller venues, taking chances on unknown authors and experiencing a totally different kind of fair.
John Dufesne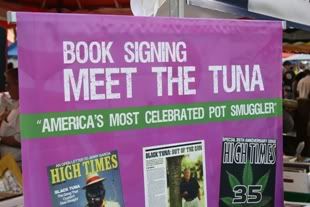 I started off with a presentation by John Dufresne and Dan Choan who each read from their latest work. Next I headed over to catch Ann Louise Bardach and Gerald Posner. Posner was presenting on his recent book, "Miami Babylon" which traces the history of Miami Beach, but I also got the chance to chat with him about my favorite work of his, "Case Closed" in which he makes a compelling argument that Lee Harvey Oswald acted alone in assassinating President Kennedy.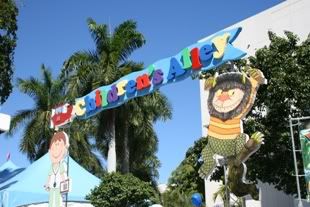 The next presentation featured Louise Gilkow speaking about the 40 year history of "Sesame Street" and Anita Silvey on her new book, "Everything I Needed to Know I Learned from a Children's Book". It was another great session; I especially enjoyed the video presentation on the history of Sesame Street. It is amazing how relevant much of what they did 40 years ago still is, and how well the new stuff holds up in comparison.
Taylor Branch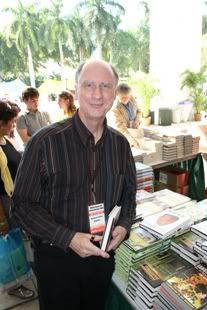 Robert Olen Butler
I also really found the session that I attended by two writers who have each released new books coving recent events in Afghanistan & Iraq. Doug Stanton, whose earlier book on the USS Indianapolis was great, has a book called, "Horse Soldiers" about the first troops sent into Afghanistan. David Finkel was especially compelling as he read from his book, "The Good Soldiers" which follows a single unit from Ft. Campbell, Kentucky through their first deployment into Iraq as part of the surge strategy.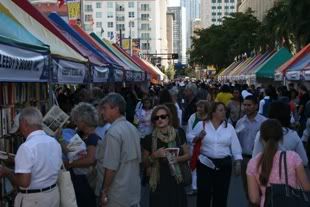 Michael with Indy Car driver Milka Duno
That was the final author session that I attended, spending the remainder of the day checking out the massive street fair and enjoying some of the delicious food that was available. Exhausted, I headed home late in the afternoon already looking forward to returning next year, the book fair being one of my favorite annual events.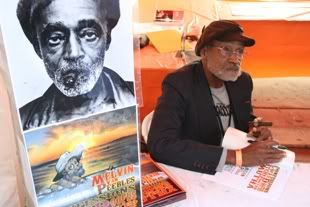 Melvin Van Peebles