Welcome 2016
January 5, 2016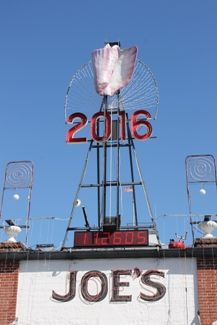 JJ Grey
Welcome 2016
Kathy and I celebrated the passing of 2015 and the beginning of 2016 in front of the television watching Anderson Cooper and Kathy Griffin broadcasting from Times Square as the big ball dropped and the New Year was celebrated. For the first time in ages, CNN did not have a crew in Key West to document one of the Key West traditions, the dropping of the drag queen Sushi in a large red pump shoe from the Bourbon Street bar complex roof.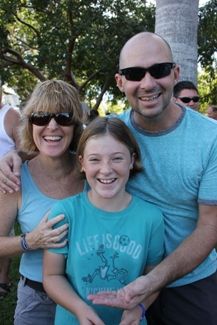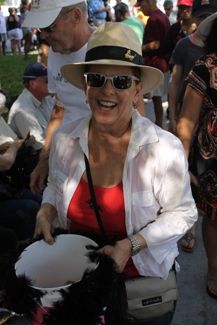 Ruth
It still went on as thousands of revelers were in a packed Key West to take in that and the other spectacles that are featured in Key West including the dropping of a Conch Shell from Sloppy Joe's, A Pirate Wench from the mast of a schooner at the Schooner Wharf Bar, A huge Margarita glass at Sunset Pier and a huge sparkly Unicorn at the Porch.
Carla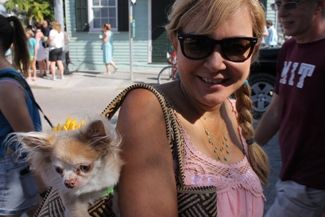 We opted out of all these crowded events, Kathy stopped in briefly at our friend's Kevin and Darci and then joined me at home for midnight for a quiet and cozy start of 2016. As much as we enjoy going out, New Year's Eve is often just too much to deal with and it was nice to be at home, together. It did not mean that the weekend was completely quiet for us. In fact On the eve of New Year's eve, there is a fun annual event downtown that I have somehow missed for the past couple of years and was happy to return to this year, The Dachshund Walk.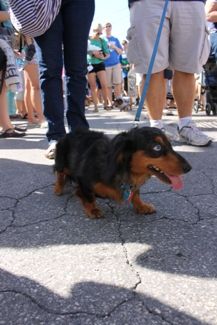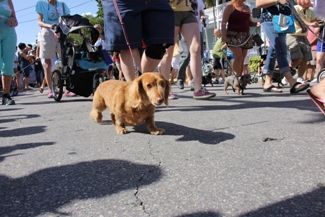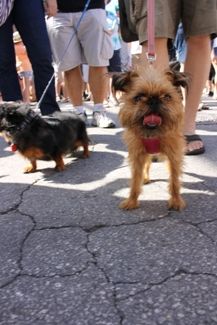 The Weiner Walk as I like to call it has been going strong and growing massively since it started, in fact there were probably about the same number of Dachshunds, maybe a couple of hundred, but way more interlopers including a Chihuahua flash mob and plenty of other non-dachshunds on hand to participate. It may have lost just a touch of what made it so fun and interesting but it has brought out way more people, both to participate and to watch.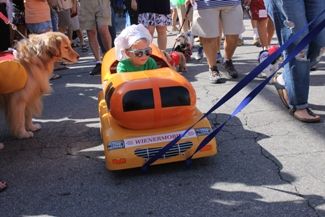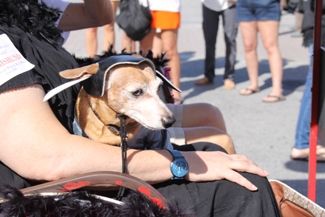 In fact the short parade route, which is basically around one city block was packed with people to watch. The crowds had grown immensely since I last saw the parade and there were literally thousands lining the streets to watch the dogs parade by. Many were of course in funny costumes and all were in good spirits as they made their way, led by the Key West Police mounted horse patrol. It was a really fun and festive (and very short) event. There were a large number of locals, both participating with their pets and watching the parade as the large pack of dogs.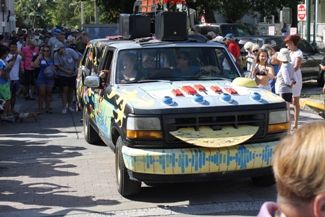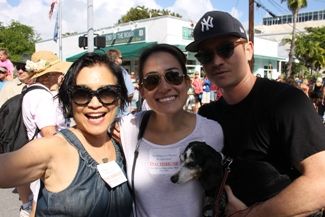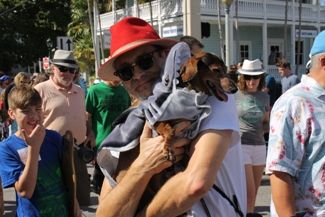 New Year's Day was low key as well, Kathy actually had to go to work and I stopped by a friends for a small annual gathering but mostly we just lay low and enjoyed being at home. January 2
nd
brought the very first concert of the year with a performance by JJ Grey and Mofro at East Martello Tower, presented by a relatively new group called Key West Concerts. I had not previously been a big fan of the band and had not ever seen them live, but I want to support this group who is bringing Nationally known musical acts to the island, so I bought tix
and headed out to see the band.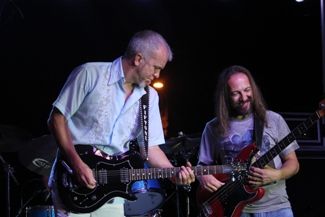 JJ Grey and Mofro are a mix of Southern Rock, Funk, Soul and Blues from Jacksonville, Florida and they played a great show to a very receptive crowd at East Martello, which is a wonderful outdoor venue. The band had never played Key West and they seemed to want to make up for it by playing a high energy set that showed off their well-earned reputation as a great jam band. It was funky and fun and overall just a wonderful way to open up the 2016 concert-going year.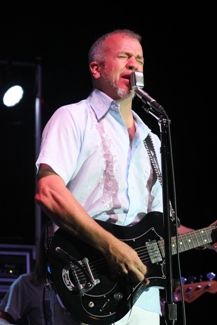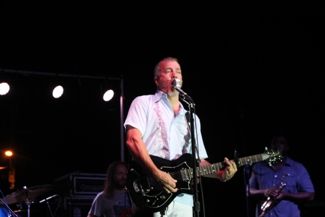 Hopefully there will be many more good times and great shows this year. I love that there are a number of bigger names scheduled to come to Key West and the future here is as bright as it has been for some time.