"Don't Miss It, Don't Even Be Late…"
August 24, 2015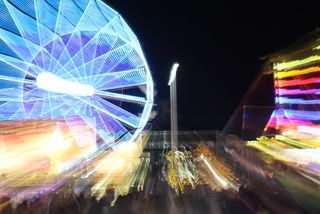 "Don't Miss It, Don't Even Be Late…"
The Indiana State Fair is one of my most favorite events that I try to attend as much as I possibly can when I am visiting Indiana during August. I have been to a few State Fairs, including Kentucky, Ohio and Florida and personally the Indiana State Fair far surpasses them all. There is so much to do that I had to make two separate visits during my recent visit to Indianapolis.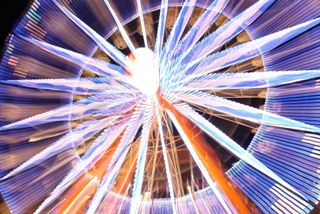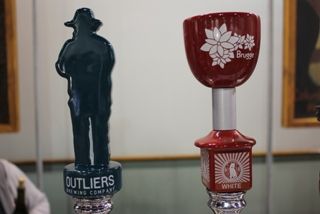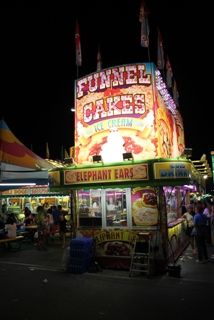 I wanted to make sure to catch the fair both during the daytime hours and at night when the fair comes alive in a spectacle of color and excitement. It is an entirely different yet equally compelling vibe. Most of the animal barns shut down and the pavilions call it a day, but the midway becomes electric and the entertainment stages come alive with concerts.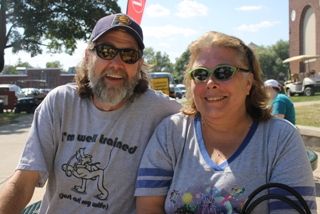 Dan & Zintra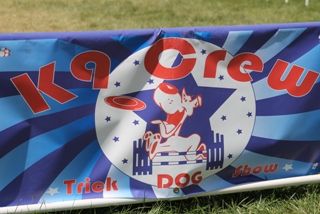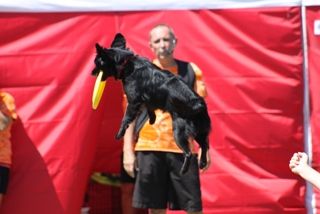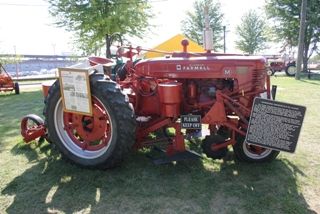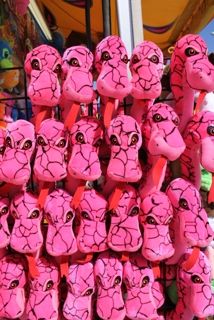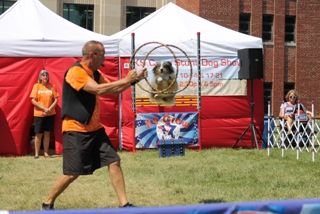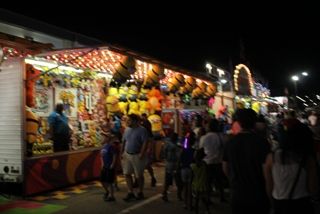 This visit I was there both during the daylight hours, through the transition and well into the night as the fair underwent its nightly transformation. I wanted to be sure and capture some photos of both, but the photos still do not come close to capturing the atmosphere at all.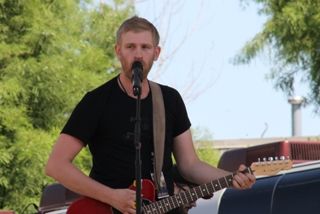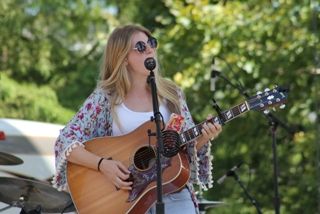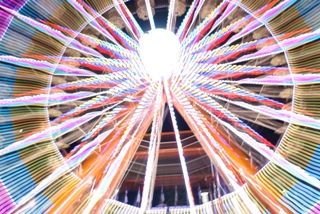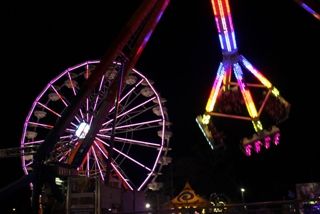 Many may think I am silly for being such a fan of such a somewhat corny and old-timey event, but for many of us who grew up in Indianapolis, the fair is a part of our shared history and even more than that as it represents the wacky state which we are from. I love it so much. The sights, smells, experiences and even the totally cheesy aspects of it are all important to me.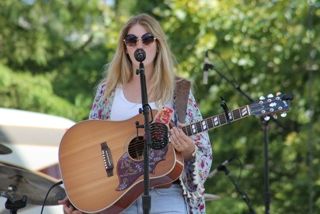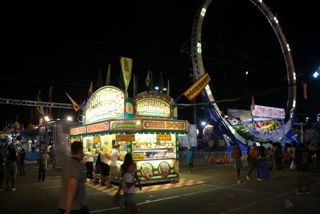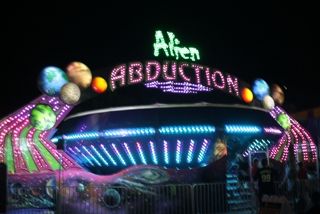 I am so pleased that I was able to visit this year, thanks to being invited to my friends, Jody and Deron's wedding , it just worked our perfectly. The funny thing was that on both days that I attended the fair, I ran in to friends who were attending at the same time. After not living in Indianapolis for over twenty years, it is still fun to run into friends many who I had not seen since the eighties, yet what better place than to see them.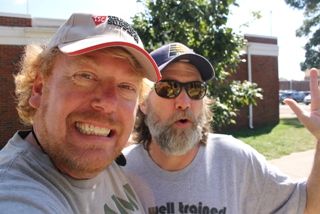 Michael & Dan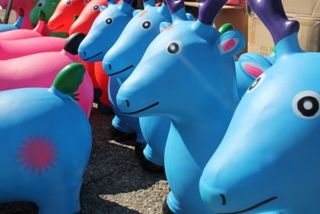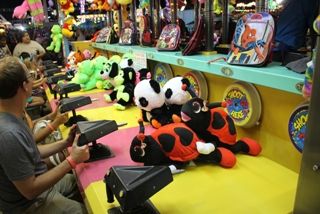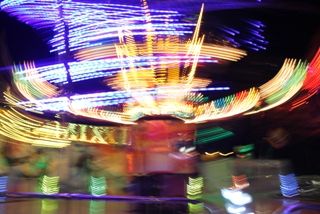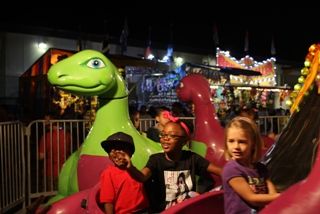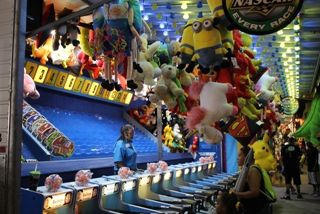 I hope that something will bring me back to Indiana every August so that I can attend the fair. It is a pretty wonderful and special experience. Hope you enjoy these photos and if you ever get the chance, make sure to visit yourself.