Waterfront Brewery
September 4, 2015
Waterfront Brewery
Key West has long needed a quality microbrewery. Over the years we have has various hits and misses with Kelly's Caribbean being the most well-known small batch success story. But their beer is nothing to shout about and with exception of the wonderful yet small operation Bone Island Brewing behind the restaurant store, we have experienced a serious lack of quality local beer.
Livi and Chris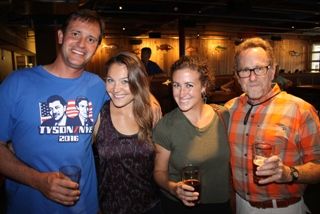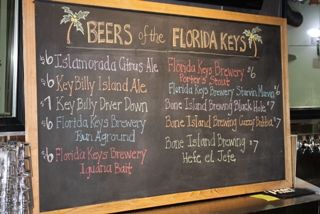 Sarah and Gae
Even Key West lager is no longer brewed in the Keys and the breweries that have opened such as the ill-fated Hammerhead Brewery formerly on Duval Street have quickly shut down. The upper Keys have had more success with the successful opening of the Islamorada Brewing Company and Florida Keys Brewing Company, but Key West has had to be content with a few craft beer bars rather than breweries themselves.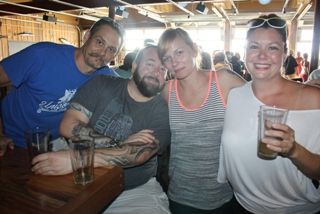 Until now that is, as the labor day weekend saw the opening of the Waterfront Brewery which is now open in the former space of the Waterfront Market where I spent many years working when I first came to Key West and where I actually lived in one of the former upstairs apartments in the early 90s.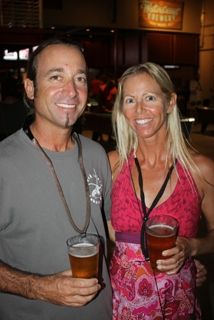 Richard and Bethany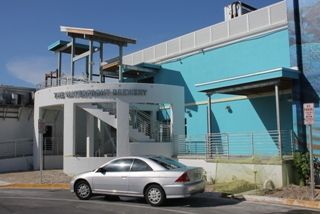 Since the sad closing of the Waterfront Market and a brief run as a different grocer, the building has sat empty without any tenants deciding to take on the massive structure until some business partners including the owners of Fogarty's bar and the Porch joined to open the Waterfront Brewery, a massive operation that at long last brings true craft beer excellence to Key West on a large scale. They brought in a brewer who previously worked at the fabulous Cigar City Brewery in Tampa and the magic was on.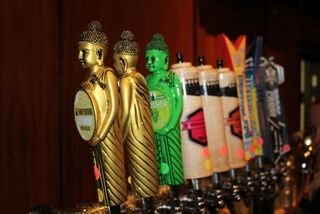 The first official events at the Brewery coincided with the annual Key West Brewfest which has grown into an amazing event in just a few short years and the events at the Brewery included an opening night party and a Friday night Florida Brewery Tap Takeover with over sixty brews from across the state of Florida and the ever growing population of craft breweries.
Matt and Debbie
They were both fantastic, packed events as locals crowded in to see what all the fuss was about and came away mostly satisfied that this was an excellent choice for the property. I admit that it was a bit nostalgic since I had spent so much time in the place, but I can't think of a better use for the place and am thinking that I will once again be spending some time there.
Kathy was away as she has headed up to Massachusetts to visit her father and prepare for her big 50
th
birthday party there, but there were plenty of familiar faces at the Brewery to hang out with and it was a great way to kick-off the Brew Fest weekend. In addition to the Waterfront Brewery parties, there were also Brew Fest parties that I attended at Dante's (a party hosted by Islamorada Brewing) and at the new Marker Resort Pool (hosted by New Belgium Brewery).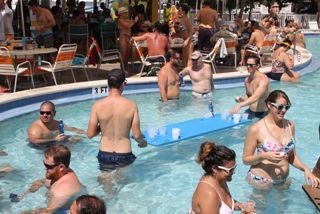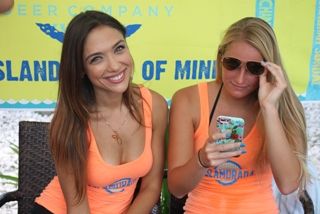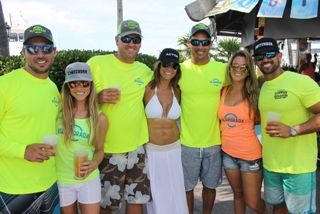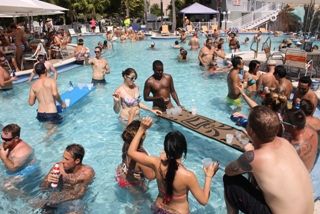 Nothing like spending an afternoon at a pool party sipping delicious craft beer under the bright sunshine. It was a relaxing and fun start to Brew Fest weekend, which has quickly become one of my favorite Key West events.