The Fields I Used to Roam
May 18, 2013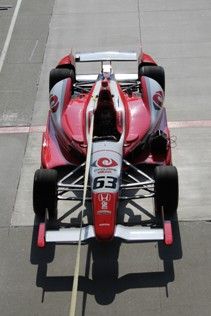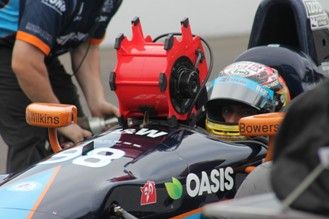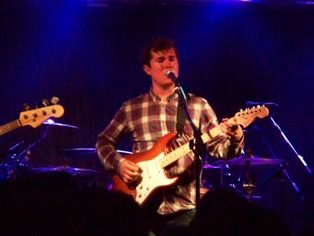 Surfer Blood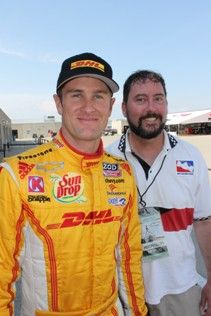 Ryan Hunter-Reay and Kevin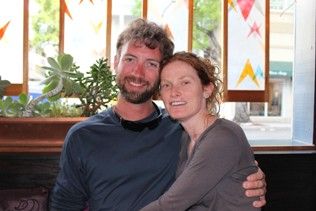 Matt & Kerry
The Fields I Used to Roam
This month marks my annual trek back to my birthplace in Indiana to attend the Indianapolis 500 and all the auxiliary events that go along with being in Indianapolis in May. Once again this year I headed up a week in advance of the actual race and stayed through race day. Kathy opted out of taking the trip this year, describing herself as an "every other year" race fan. She also has a trip of her own to Trinidad and Tobago coming up soon and did not want to pack too much in.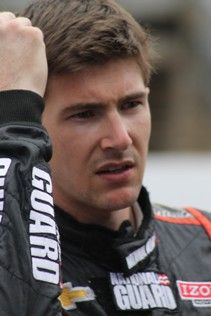 J.R. Hildebrand
I have no such qualms and each year, I look forward to my trip to Indianapolis as one of the highlights of my year. I would be attending the Indianapolis 500 for the 41
st
straight year and I have been attending practice and qualifications for the race even longer than that. It was in 1968 that my father and grandfather first took me out to the track to watch practice, we have old 8 mm home movies that document that first visit which I don't really recall at all, but the fact is that I was hooked and have been returning each year like a swallow to San Juan Capistrano.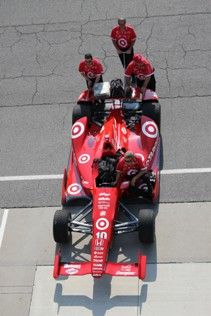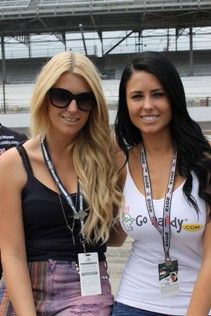 Kellie & Kirsten
Before taking off, my final night in Key West, Kathy & I had a great evening out with our friends Kerry and Matt who were visiting from Estes Park, Colorado. Kerry is one of my oldest and dearest Key West friends and we invited them to dinner at the Café and then a night at the Red Barn Theatre, where my work intern Effie and friend Noa joined us for a performance of the incredible play, "Oklahoma Smith and the Pantheon of Annihilation".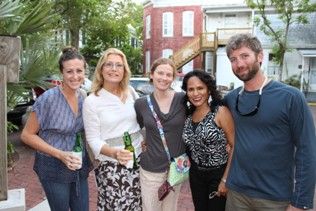 Effie, Kathy, Kerry, Noa and Matt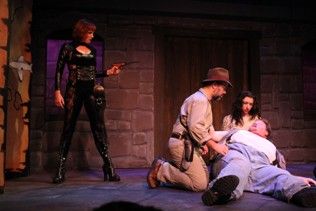 The play, written, directed and starring many of our closest friends in Key West was a comic triumph. Unbelievably funny and well-received by the audience both nights that we saw attended, was an audience participation play with multiple endings that were dependent on the choice of each audience.
It was a great show and was awesome to share it with good friends.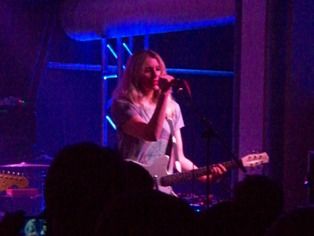 Blondefire
The Alley Cat- Indy
The next day, I was off to Indianapolis and with-in an hour of landing, I was hanging out at the Indianapolis Motor Speedway for the final hour of practice on the Thursday prior to qualifying. My friend Kevin, just happened to run in to me at the track and we hung out and watched the final hour of practice before I headed over to my sister Michele's house which would be my home base for the week.
Kevin Love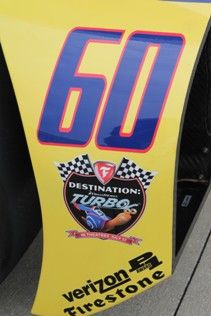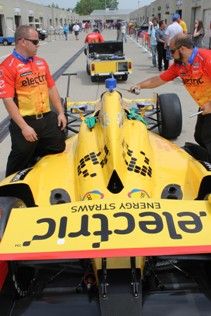 I was up and back at the Speedway on Friday morning for the final full day of practice for the race which is known as Fast Friday. The practice was cut short due to rain, but I got in plenty of action and was able to hang around in the pits and garage watching the action.
It was a busy day as all 34 entries practiced for the race. I had plenty of friends at the track on Friday as well as my friends John and Dan were there as were my ODC buddies Kevin and Ted.
It is always great running in to old friends.
John & Dan
Pippa Mann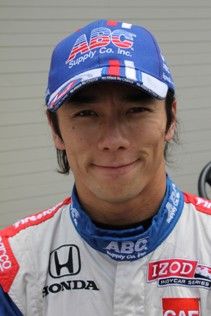 Takuma Sato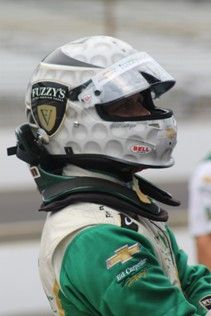 Ed Carpenter
One of the cooler things that happened was that rookie Conor Daly wrecked his AJ Foyt entry and yet had the gumption to stand outside his garage and autograph pieces of the wrecked car to give to fans to memorialize his first wreck at Indy. In all my years of coming, I had never seen anything quite like it and was happy to get a small piece of autographed wreckage.
Ted & Kevin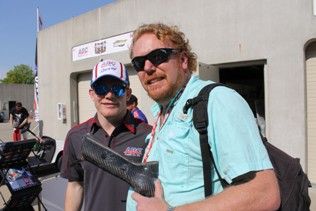 Conor Daly & I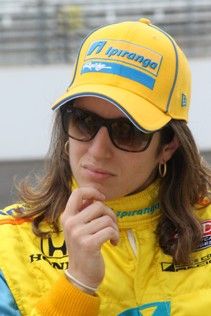 Ana Beatriz
Friday night, my buddy Wes and I had tickets to see a show at the Old National Center featuring the bands Blondfire, Surfer Blood and Foals. Before we headed to the show, I joined Wes and his wife Melanie at School 84 to watch their daughter perform in a hip hop dance routine. It was fun and great to see them as well as other old friends who have kids at the school.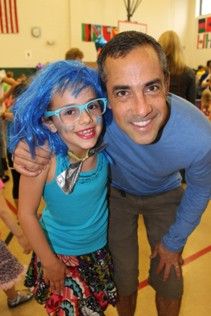 Wes & daughter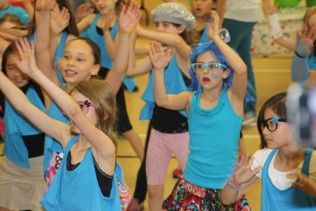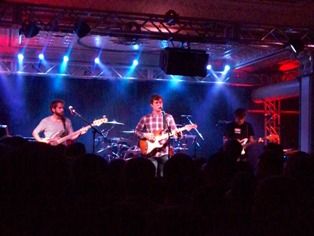 Surfer Blood
The show at the Old National Center was great. Both opening bands were really good and Foals just rocked the house. Wes thought it was one of the best shows he had seen and that is saying something because like me, he attends a lot of shows and has a discerning feel for music. I thought they were great and the crowd was really in to it as well. It was pretty much the perfect kickoff to a great week in Indianapolis.
Foals