It takes a long time to grow an old friend.
May 21, 2013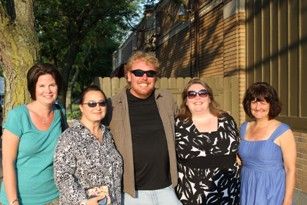 Kristi, Stephanie, Michael, Amanda and Jody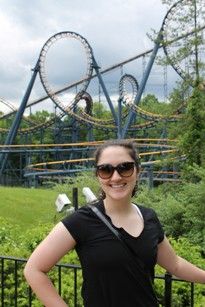 Dakota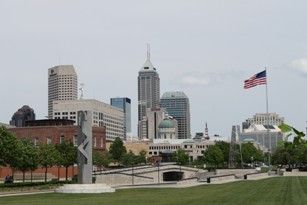 Indianapolis
It takes a long time to grow an old friend. -John Leonard
One of the best aspects of traveling to Indianapolis each May is to be able to reconnect with many of my oldest and dearest friends. Staying through the week between qualifying and the Indy 500 itself has enabled me to be able to spend even more quality time with my many old friends who reside in Indianapolis.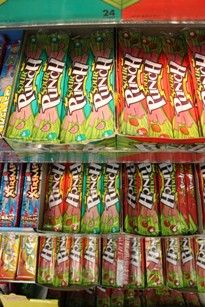 Michael, Dakota & John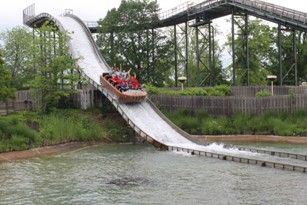 Many of them, I have known for the better part of forty years and even though I reside over 1000 miles away, we still manage to keep in touch and even see each other with some frequency. Social networking sites like facebook have helped in recent years as well, but even if I did not own a computer I would be sure to keep in touch, my friends really mean that much to me.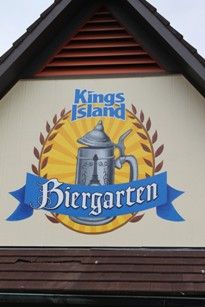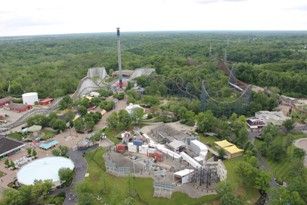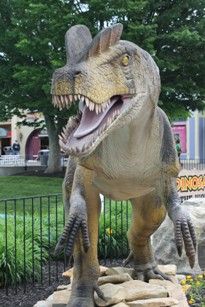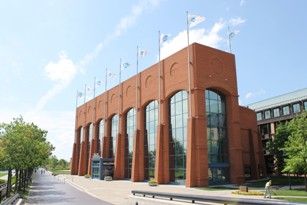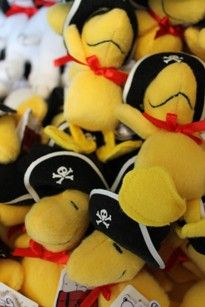 As often as I travel to Indianapolis, it usually feels so rushed as I have so many activities and places to go, events to attend and people to see that it often goes by so fast leaving me not getting to spend as much quality time with people as I would like, sometimes not even seeing many of them. This visit seemed much more relaxed and I felt like I had the time to really hang out.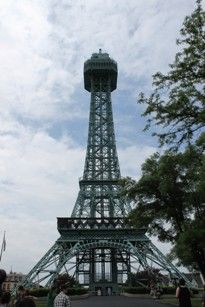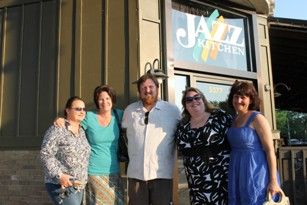 Some of what I occupied my time with was part of my annual tradition, such as my annual "Dinner with the ladies" that I have the pleasure of attending each year. It is basically just an annual evening with some of my best and oldest friends who happen to be girls. Jody, Kristi, Amanda and Stephanie all made it this year and we had dinner at Delicio, a new restaurant at 52
nd
& College in Indy.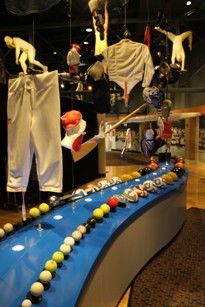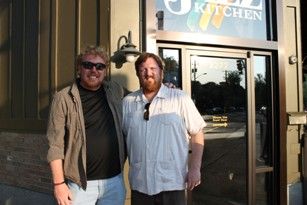 Michael & David
The dinner is something that I really, really look forward to each year as we get together for a fun, no holds barred evening of reminiscing and laughter. This year was especially spunky, a fact I attribute to the ladies meeting at Jody's house for cocktails prior to my arrival. I love these women and feel honored that we have all remained such close friends over the years, it was a great night once again.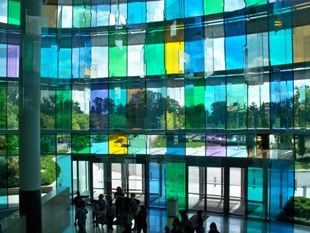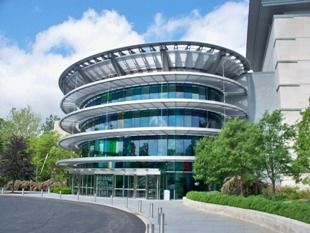 I spent the better part of another day just hanging out with my friend Jody, we went to check out the new exhibit at the Indianapolis Museum of Art by the "Most Controversial Artist In The World", Chinese artist Ai Weiwei. The exhibit was definitely interesting though the hyperbole hype of the exhibit sort of overplayed the controversial nature of the work. The museum looks great and the newly opened 100 Acre Wood looks especially promising. After the museum, we were joined by our friend Kristi in Broad Ripple for a fun lunch.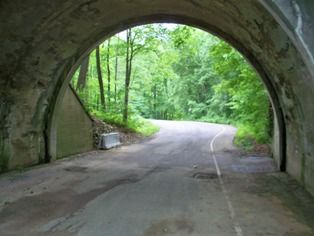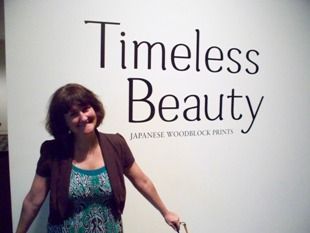 Jody
Kristi, Michael & Jody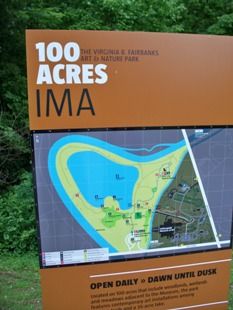 Last year, our friend Dakota came to Indianapolis for her first ever Indy 500 and she liked it so much that she came back for race weekend again this year. In fact she arrived a couple of days early which enabled us to pack in a few more fun things to do such as a trip to my favorite amusement park, Kings Island which is just North of Cincinnati.
John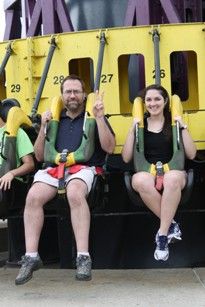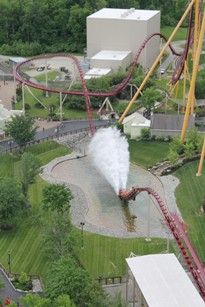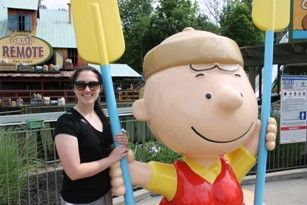 Dakota
My good friend John, Dakota and I drove over to Kings Island , which is a place that I have been visiting fairly regularly since 1972. In fact John & I had been there together many times over the years including one day back in 1972 when both of our families traveled there on the same day. Kings Island is known for its massive collection of thrill rides, mostly rollercoasters, many of which I had been riding on for years such as the old wooden classics, The Racer and The Beast.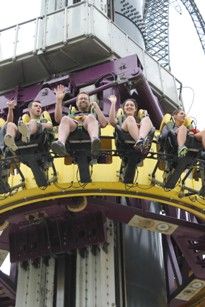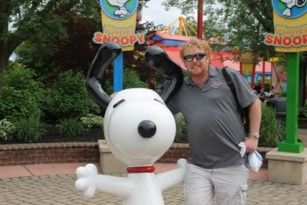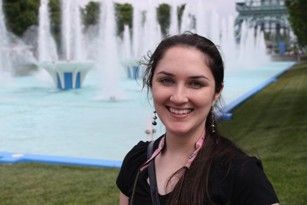 Dakota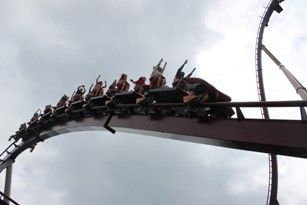 These classics have been supplemented over the years with more and more coasters and we tried to ride as many as we possibly could throughout the day we were there. It was a fantastic and fun experience and fun to share it with a newcomer. I must admit though that the focus on high impact thrill rides has come at the cost of some of the old traditional rides and some of the charm that the place once had. It just isn't quite the same.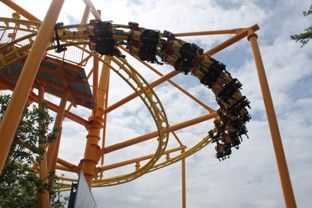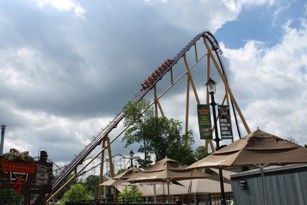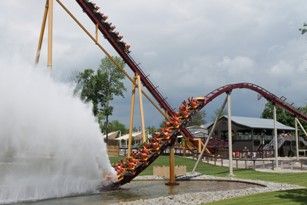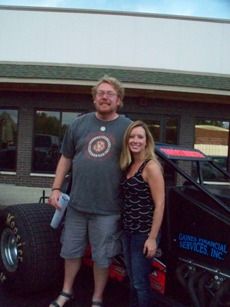 https://www.visitkingsisland.com/