One Night Stand V
July 12, 2012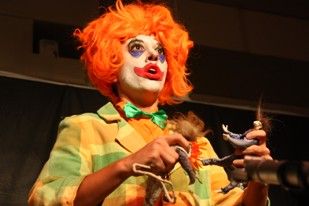 Carolyn
Elena
One Night Stand V
Key West is home to hundreds of incredibly creative people and we, who live there are fortunate to have all sorts of opportunities to see this creativity on display on almost any given day of the week. One of our favorite examples is the (almost) annual gonzo theatre event known as "One Night Stand" that is held at the Studios of Key West. This year marked a return to form of the wonderful event, which took a year off last summer, but returned for two fun sold-out shows.
Michael & Liz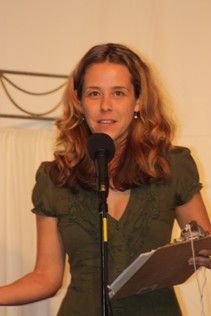 Elena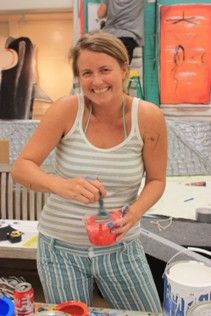 Esme
The brainchild of our friends Elena Devers and Mark Hedden the event brings together dozens of randomly selected creative people who form teams to create short ten minute all-original theater productions in the space of twenty-four hours. The teams are made of of writers, directors, actors, artists and stage managers who are randomly selected into teams and told to have at it.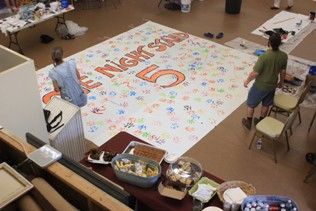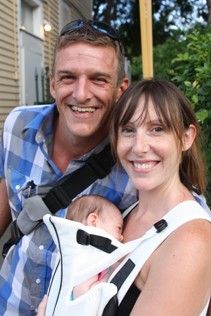 the Holtkamp's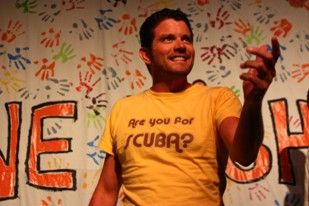 Brandon
The process begins on a Friday evening when the principles gather at 7 PM for selection of the teams and concludes when the curtain goes up twenty four hours later on the first of two shows on Saturday evening. Each team is given a theme, location, one prop (a hand held mirror this year) and one line of dialogue that they must work in to the play. This year the quote came from Yoda, "Powerful you have become, the dark side I sense in you."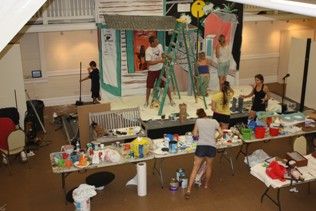 Matt & Leigh
After the teams are selected, the writers go off for a late night of writing a script which is given to the directors and actors at 8 AM on Saturday and the process of learning lines, rehearsing and building and painting backdrops and sets ensues. Once again this year, I was enlisted to photograph the process up through the first show, for show number two, Kathy joined me to just enjoy the show.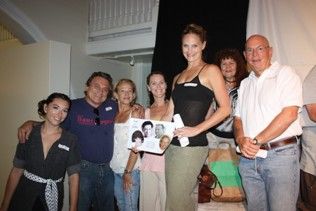 Cast & Crew of "Snuggie's Land of Enchantment"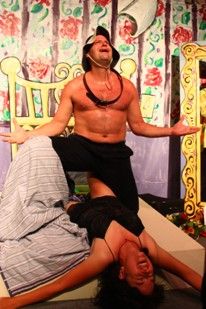 The results once again were incredibly fun, creative and enjoyable short plays where you never know exactly what to expect. Part of the fun is the mix of experienced theatre types paired with novice, often first time actors all rushing to learn and perform the shows in a matter of hours. The results would be funny enough on their own without the wonderful scripts that writers Mark Hedden ( "Pink Champagne on Ice"), Leigh Pujado (Snuggie's Land of Enchanted Dreams"),
Michael Marrero & Chris Schultz (Frank Hates China), and Jolly Benson ("An Indecent Proposal") developed.
Chad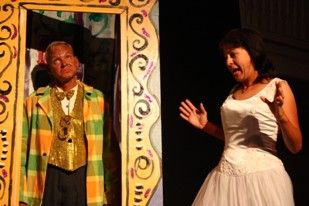 The results were fantastic as all four plays came out great and the howlingly funny writing and performances had both sold out audiences on Saturday evening in stitches. It was added fun for us, as so many of our close friends were directly involved, though anyone might have enjoyed the hijinks and organized anarchy that One Night Stand provides. Kudos to everyone involved in yet another triumph.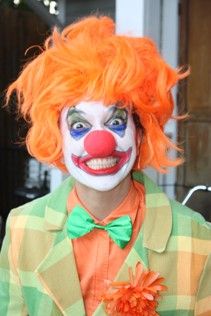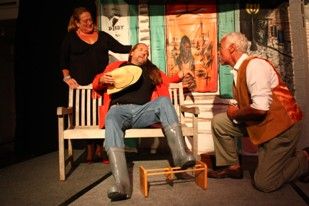 The audience "votes" with applause on the fan favorite and this year the winner at both performances was "Frank Hates China", a wacky Star Trek/ Star Wars inspired twisted space tale. I must admit, I thought any of them could have won, though winning is not nearly as important as the experience itself. It is an amazing thing to witness and I highly suggest that you should keep your eyes open for when tickets go on sale for next year's show- they will go fast.
Cast & Crew of "Frank Hates China"
Mike