Bunny Hop
April 17, 2012
Bunny Hop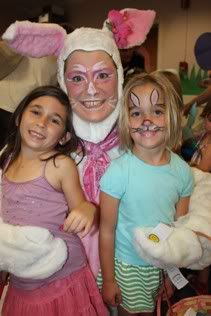 Michael
Kathy
The past two weeks have flown by for some unknown reason and as each day passes I have fallen farther and farther behind in keeping up with my blog. So today's entry will go back two Sundays to Easter weekend and hopefully I can get back on track soon. Easter weekend was busy and fun, as Kathy & I recovered from the fantastic Easter eve party at the Porch and enjoyed a fantastic Easter brunch at the Westin with friends.
Najada, Kathy, Aaron & Howard
Before that, Kathy once again reprised her role as the Easter Bunny. Since she is no longer working as a preschool teacher, I thought that her days in a bunny suit were over, but the Key West library was so impressed with her from their Easter event last year, that they purchased a brand new bunny costume and asked that she reprise her bunny appearance once again.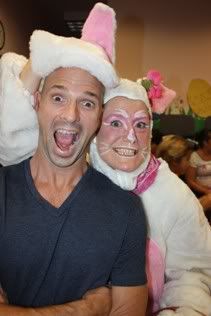 Eric and Kathy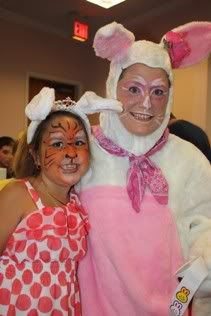 The library puts on a fantastic Easter event with hundreds of kids of all ages showing up and over 3000 candy-filled eggs given out at their Easter egg hunt. They also have a number of other activities and fun stuff for the kids to do during the celebration. Kathy had a great time, interacting with kids once again. She saw a lot of familiar faces and the kids really responded to her bunny.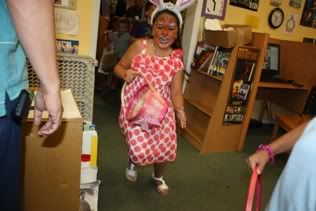 Kim & Kathy
Kathy & Nancy
It made for a fun afternoon at the library. A number of our friends happened by as well and Kathy is always a big hit in her bunny suit, delighting both the young and old. I think this may become an annual occurrence as the wonderful library staff seemed pleased with the bunny as well. I must say their staff does a spectacular job with the event, kudos and thanks to them for all their work.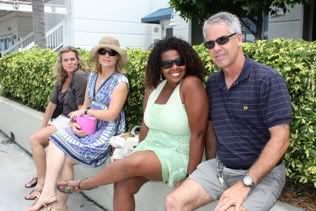 Kim, Kathy, Reggie and Terry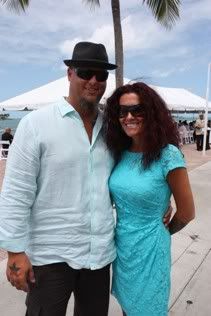 Scott and Wendy
Easter morning we rode our bikes downtown to enjoy a traditional Easter brunch at the restaurant at the Westin, where we met our friends Gae, Kim, Terry & Reggie. The Westin has what in my mind is the best Sunday brunch in town and they do it up extra special on holidays such as Easter. Word has gotten out as the place was packed with mostly locals and we saw a bunch of our friends.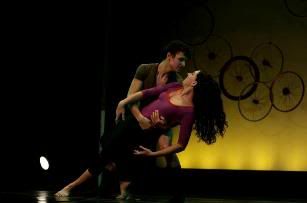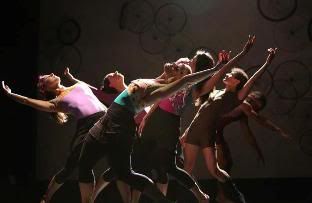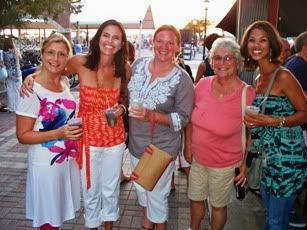 The other big event of the week was attending the latest performance by the fantastic Key West Contemporary Dance Company at the Waterfront Playhouse, "1969". The dance production produced and choreographed by the wonderful and talented Kyla Piscopink featured local dancers including our good friend and my personal trainer Leigh (who was fantastic).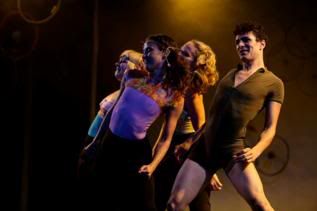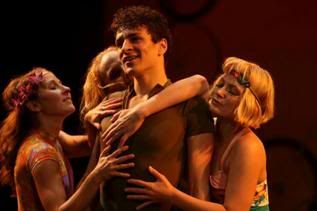 The performance featured music exclusively from the late sixties era and was moving, exciting and fun all at the same time. The dancing was spectacular and the crowd appreciative. It was yet another fun evening of entertainment.