More Goombay
October 24, 2010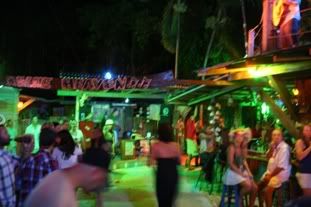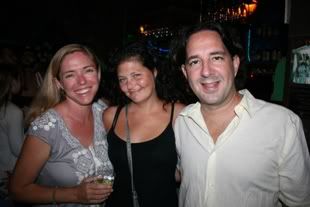 More Goombay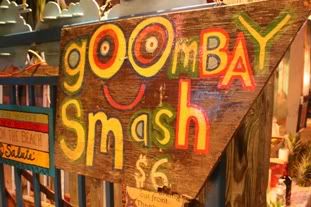 After one late night of Goombay partying what more could one ask for? How about another go round with another day and night of Goombay on tap for lucky Key West citizens? Kathy & I had previously signed up for a day long Red Cross life-saving class on Saturday, so the bad news is that we were not able to head down for the day-time portion of Goombay. The good news is that we are both now fully certified life-savers so that if you need some CPR, we can help.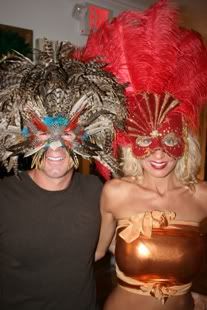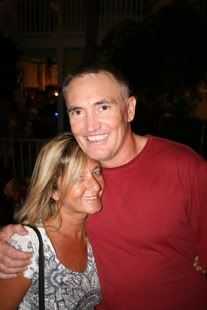 Suzyjo & Eric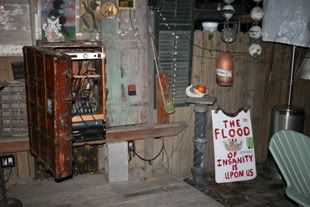 The day of training after a late night combined with the work that Kathy needed to do getting costumes and the bra that she is decorating for the bra auction fund-raiser for Womankind on Monday had her deciding not to head down for another night of Goombay. None of those things stopped me from another night of Goombay fun.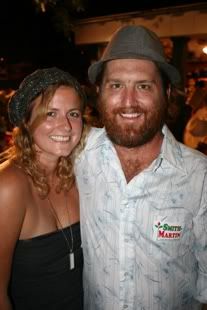 Esme & Cayman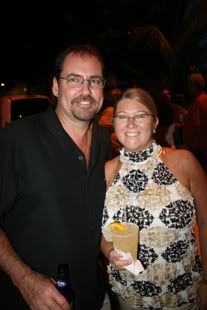 Jim & Fiona
I love the event so much that I would never imagine actually skipping a night so I headed down to Bahama Village again on Saturday night for more fun. Overnight it had rained and the weather was thus much more hot and humid on Saturday, but it just had me dripping with sweat but still happy to be there.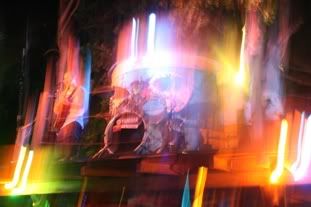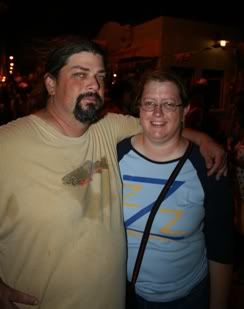 Mark & Nan
The second night of Goombay is very similar to the first in most respects; of course there are many people like myself who were there on both nights and others like Kathy who only show up one night so you get to see a whole bunch of new yet familiar faces. The entertainment varies slightly as well as different bands play on the main stage and on the water tower stage at Blue Heaven.
Saturday a great band called Fish Out of Water was playing at Blue Heaven, which in my mind has the best atmosphere of all of Goombay. Blue Heaven's back bar and stage are at the heart of the cool atmosphere that I love so much about the event. Goombay is an event that is constantly in motion. The crowds in the street flow constantly, like a river of humanity as people make their way up and down the street headed for their favorite food, to see the stage or just to see other people.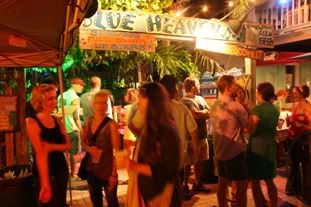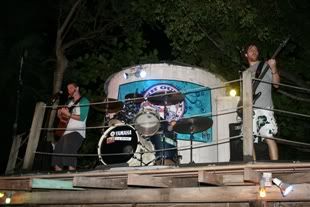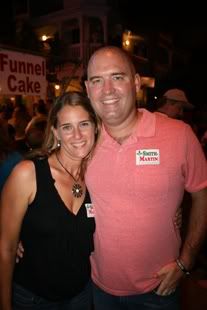 Bethany & Robin
It was another long night of Gommbaying for me and afterward I joined the crowd and headed over to the Green Parrot where the sensational Miami based band Suenalo was playing. Once again it was a packed post-Goombay party at the Parrot and the crowd spilled out of the bar onto the streets around the bar. The band plays a high-energy funk, rap, latin fusion that had the crowd literally dancing in the streets.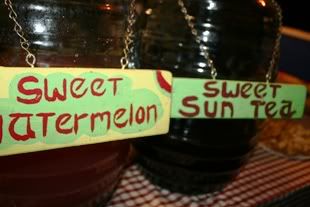 It was pretty much a perfect start to the annual mayhem that is Fantasy Fest, the week promises more of the same as we start preparing for another crazy time on the island. It is going to keep us hopping as we have events planned almost every night of the week.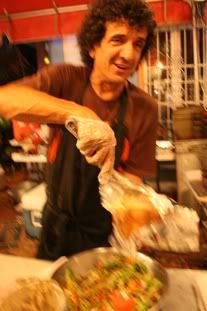 Bethany & Bethany