Rum Jumbie
October 22, 2010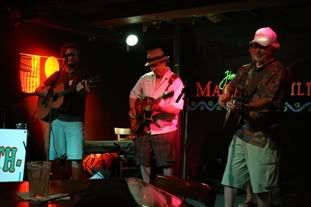 Robin, Cayman & Michael
Rum Jumbie
The week before Fantasy Fest in Key West is one of anticipation and (for us) some anxiety as we try to determine which of the many events to attend and what costumes that we will need for each one. There seems to be more and more to choose from each year and it is impossible to do it all. It is extra hard to get ready as parties and Key West events seem to spill into the previous week as well.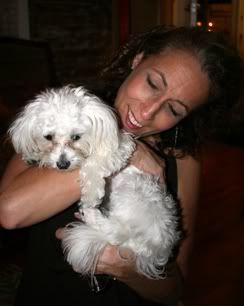 Martha & Lola
This week has seen us keeping busy as Fantasy Fest approaches. As in a warm-up for the craziness that is coming, we were out three week nights this week at various parties and functions.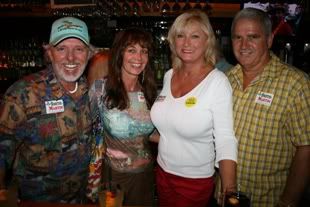 The Livingstons & Cates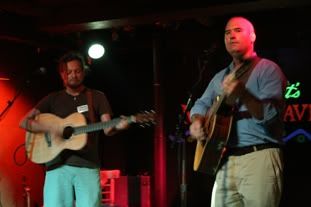 Zack & Robin
It all started on Monday evening at a terrific party at Margaritaville hosted by our friend and school board candidate Robin Smith-Martin. The party featured a great cross-section of the Key West community and a cross-generational mix of Key Westers young and old. I try to keep my blog a-political, but savvy blog readers might be able to deduce which candidate for school board that I support by what parties that I attend. Whoever you support, I would just say to learn about the candidates and get out and cast your vote. Early voting has already started locally and you can learn more about all of the local candidates at the Hometown Pac website.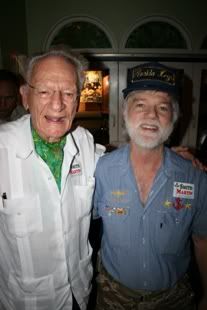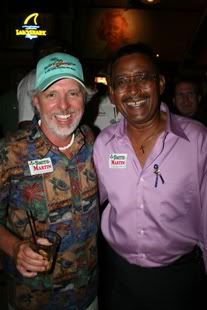 Howard & Clayton
Cayman & Sunshine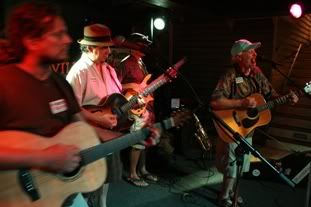 Robin's party was also special because it reminded me of an old-time Key West jam session as a plethora of talented local musicians the likes of Zack Seemiller, Bill Blue, Larry Baeder and Howard Livingston all jammed on the Margaritaville stage. Robin even performed a great version of a Jimmy Buffett classic.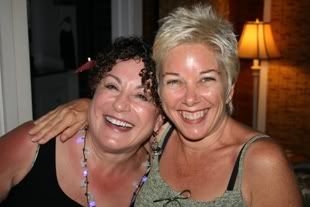 Lucy & Carol
Last year our friend Martha invited us over on the Wednesday prior to Goombay to start a new annual tradition "Rum Man Day". It involves gathering over a bottle of Rum Jumbie and celebrating the kick-off of the Fantasy Fest season with some rituals and good friends and food. This year we were there for the second annual Rum Man Day and after finding perhaps the last bottle of Rum Jumbie on the island, we managed to have a great night.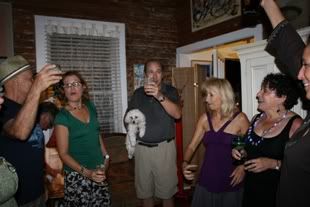 Rum Man Day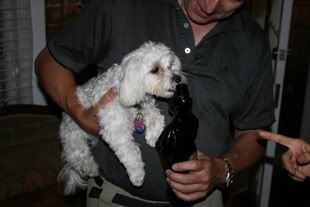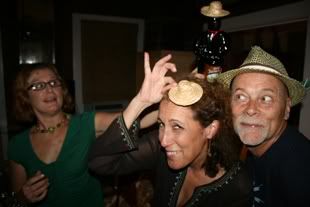 We were out again on Thursday night, this time for the regularly scheduled Walk on White gallery walk. We kicked it off at KONK 1500 AM where Michael Shields was celebrating his birthday with a fundraising party for Art Behind Bars. We moved slowly down White Street visiting places like the wonderful new Key West Cakes and old standards like the Harrison Gallery and Stone Soup Gallery.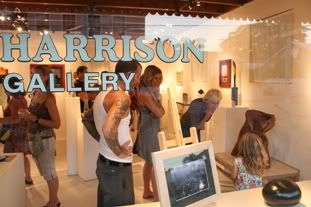 Our trek ended at the Armory where the Studios of Key West was celebrating the release of their new 2010-2011 season catalog. Glancing quickly over the catalog it quickly becomes evident that TSKW is out-doing itself with an incredible calendar of events that features something (sometimes multiple things) every day through the season. Looks like the staff will be exhausted and that we will see a lot of them in the months to come.