More Holiday Fun
December 20, 2009
Our house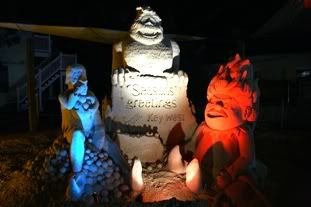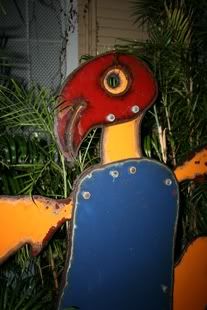 More Holiday Fun
This has been one of the busiest Holiday seasons that I can recall here on our little Island of Misfit Toys. Perhaps it is the added major projects at home with our new bathroom and the wonderful new Momo mural, or maybe we are just agreeing to do more and more every year, whatever the cause, it has been one hectic holidays.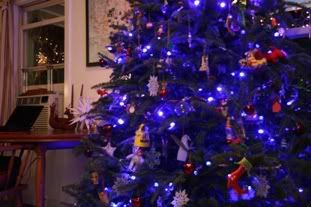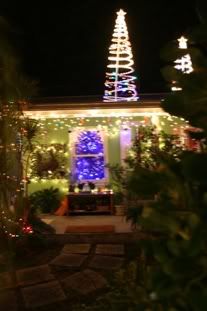 Our home is finally completely decorated and the Christmas tree is up and full of ornaments. Kathy has been thrilled because our home has finally become a legitimate location on the conch train and trolley holiday lights tours. Each night, trainloads of festive holiday revelers pass by, often cheering loudly or even singing. It's fun to spot friends or to hear your name called out from the passing trains. I have included a couple of photos of the house, which do not begin to do justice to our light display.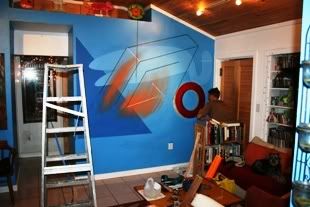 Momo finishes mural
The school semester at the Key West Preschool wrapped up with a wonderful little holiday performance by the children at the school. I went over to catch the show, which is always a hoot. The kids are so adorable; it is really fun to see them perform. Almost as fun, is to watch the masses of parents and grandparents as the jockey for the best angle to take photo and video. Kathy now has the next couple of weeks off for the holidays.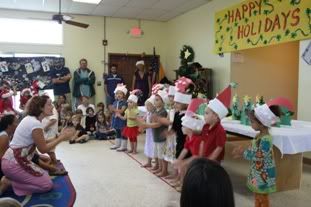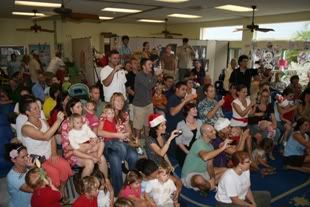 Thursday night was the monthly Walk on White gallery walk on White Street. This time we kicked off at the Holiday party for the Florida Keys Council of the Arts which was held at the beautiful White Street home of Richard & Suanne Hatch. The party was another huge success for the Arts Council as a huge crowd packed the place and hopefully raised a bunch of money.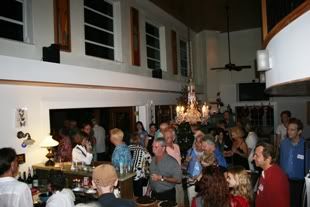 Arts Council party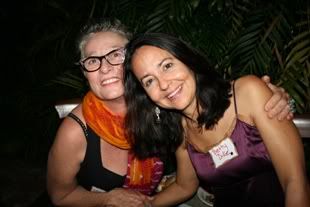 We walked down White and visited the holiday party at KONK AM radio station where they were serving Key Lime martinis, then headed down to the new Out of the Blue restaurant and Harrison Gallery before finishing up the evening at The Studios of Key West. They were hosting an exhibit by sculptor John Martini and an exhibition of paper-making by the Combat Art project. There was a ton of people out for the walk and everyone was in high holiday spirits.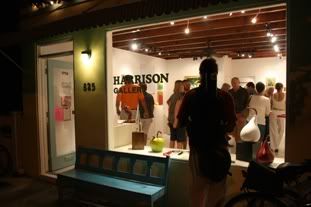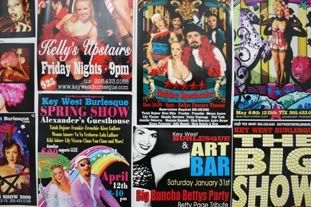 Marky's studio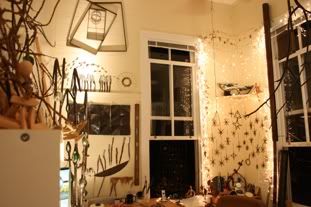 Lauren's studio
Back at home, Momo was putting the finishing touches on his mural in our living room. The article in the paper has generated a lot of interest and people have actually been dropping by to see it. We are thrilled with the finished project and happy to host such a cool project.