Colorado
August 16, 2007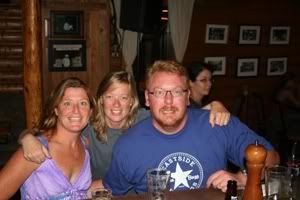 Kathy, Kate & Michael
Colorado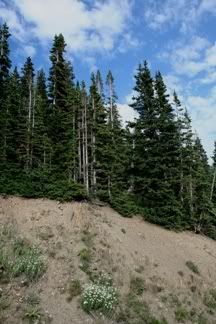 We started our annual trek to the Folks Fest on my birthday, and as a present, Delta airlines managed to provide us an on-time and incident-free trip to Denver via Atlanta. It was flawless, which is saying something in this day and age. We arrived in Denver just after noon and waited there for our friend Kate, who arrived from Santa Cruz with-in an hour. We made our way to the car rental agency where we were upgraded to a nice SUV that was plenty roomy for all of us. It was an excellent start to the trip and a harbinger of the ease and fluidity that our trip would bring.
We arrived a couple of days early for the Folks Fest, and for our first night in Colorado, we stayed in Boulder at this amazingly cool hotel that had been recommended by our sister-in-law Kari Kilroy. The Boulder Outlook hotel is located near the campus of CU in Boulder and bills itself as, "The cure for the common hotel". It certainly is that, a socially and environmental-friendly as well as colorful and hip place, the hotel is comfortable and fun place to call home while visiting Boulder.
Pearl Street Mall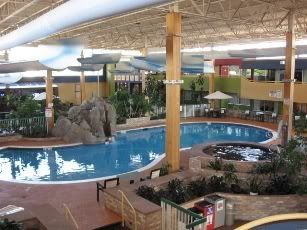 Boulder Outlook Hotel
After settling in, we headed downtown to the Pearl Street Mall for some shopping and dinner. The Mall is a wonderful example of urban planning in which Pearl Street has been blocked off as a pedestrian only mall which features an eclectic array of locally owned shopping, bars and restaurants as well as the occasional performers and special event. We found a great Mexican place and enjoyed a wonderful meal.
Rocky Mountain National Park
The next day we headed up to Estes Park, where we stopped for lunch at the Egg & I restaurant before doing a bit of shopping downtown before heading into Rocky Mountain National Park to enjoy the perfect Colorado weather. The park is an amazing place, the mountains are so beautiful. We drove up the one way Old Fall River Road. The dirt road, an amazing 9 mile series of switchbacks and twists is at once beautiful and scary, with steep drop-offs just off the shoulder. It's worth the drive though, as it offers wonderful vistas and incredible views as it winds up the mountains. We stopped at the Chasm Falls and again once we reached its culmination at the alpine visitor center (11,796 ft.), before heading back down into Estes Park. On the return, we passed some of the many herds of Elk which frequent the park and we even saw a black bear run across the road.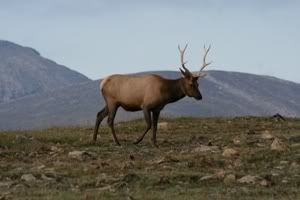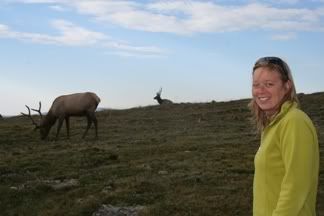 Kate & friends
The Rock
Once back in Estes, we went straight to The Rock Inn Mountain Tavern. The Rock is owned and operated by our good friends, Kerry & Bruce Darby and would be on our must stop list even if our friends did not own the place. The food is excellent, and is complemented by a wonderful selection of some of Colorado's finest microbrews. We manage to pry Kerry & Bruce away from the business to attend Folks Fest every year with us, this year they even decided to do the on-site camping option to be better positioned to get a choice spot for the Fest. After a wonderful meal, we were off to Lyons to check into the cabin that we had reserved 3 miles from the venue.
Kate, Kerry & Kathy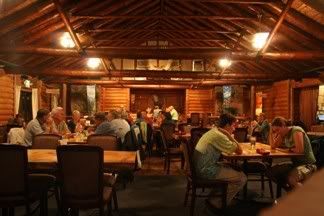 Inside The Rock Inn
http://www.boulderoutlook.com/
http://www.nps.gov/romo
http://www.rockinnestes.com/