Haunted Cavern
October 22, 2012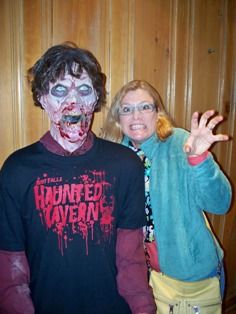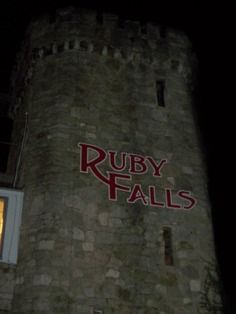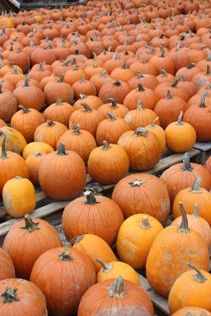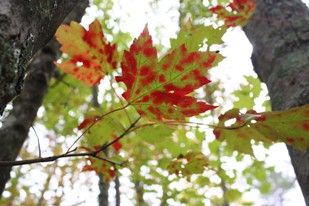 Haunted Cavern
One of the attractions that we wanted to make sure not to miss was the Haunted Caverns at Ruby Falls. This haunted house attraction is consistently ranked among the scariest Halloween attractions in the United States and is held deep underground in the caverns that make up the famous Ruby Falls. This year the Haunted Cavern was ranked 12
th
scariest in the nation, down from their number 3 ranking from last year, but considering the thousands of such haunted house attractions it is still a pretty good ranking and we wanted to check out and see what all the fuss was about.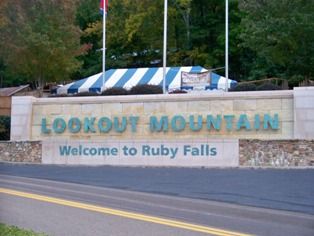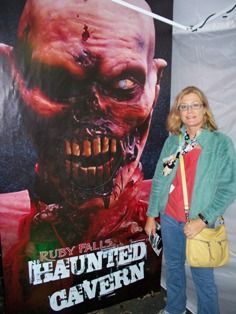 The Haunted Cavern has to its advantage, the fact that it is held mostly in a completely dark and narrow series of passages and caverns that are located 26 stories underground. After waiting in line, being checked to make sure that you are over 18- no kids allowed in this haunted attraction and loaded in to the cramped and dark elevator, we were taken down in a group totaling six people.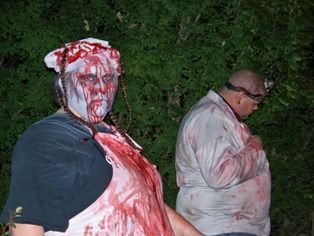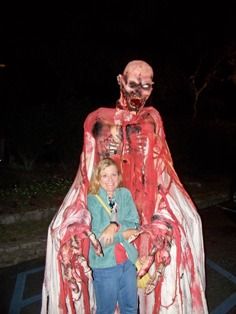 As a group we emerged in a dimly lit staging area where the group was given a single small glow stick as our only source of light and sent down a narrow, cramped and totally black passage way. When I say totally black, there is absolutely no light other than what you bring in 26 stories underground and that in and of itself was scary enough for most people. People with claustrophobia need not try this one.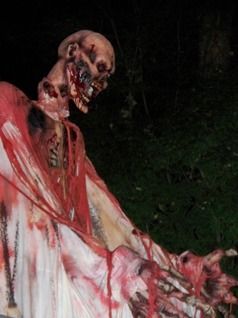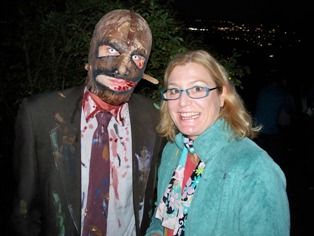 Just about as you get settled in to the cool, dark passage, the scary stuff started and man was it scary. Not just the traditional, people in costume jumping out and startling you, this experience brought together all the psychological and graphic elements of the most current Hollywood scare fest and the costuming and acting skills of the cast were spectacular. They remained in creepy character and were literally scary as hell at times.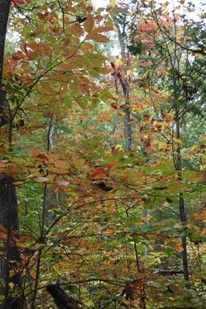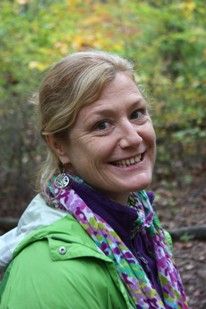 Kathy
The attraction took about 45 bone chilling minutes to complete, half of it in the cavern complex underground and half at a large above ground complex designed just for the haunted experience – which may have been even more frightening than the cavern experience, it was certainly much more gruesome and you could actually see much of the horrific display. It was a fun and frightening night.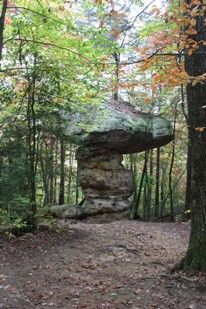 Mushroom Rock
Our final day in Chattanooga, Kathy & I decided to head outside and take advantage of a fun hiking event that was being held at Shackleford Ridge County Park on Signal Mountain called Hiketoberfest. We had learned about it the previous day at the RiverRocks Festival, and it looked like a fun outdoorsy thing to do, especially if the weather was good, which it just so happened to be.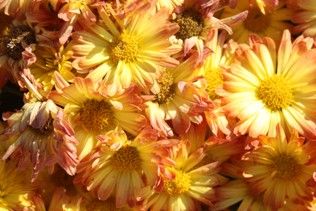 The event was sponsored by The Friends of the Cumberland Trail, a local non-profit and offered a wide range of hikes, guided nature walks, music, food and ecological displays and presentations. Kathy & I decided to hike on our own down the Cumberland Trail to Mushroom Rock, a cool natural rock formation shaped as the name suggests as a mushroom.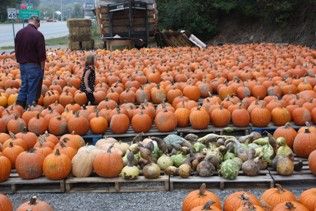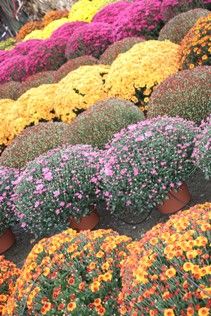 The hike was beautiful through a gentle deciduous forest that was still in the early stages of the fall foliage color change. It was fantastic, beautiful and just about a perfect day of hiking. The weather was great and it was sunny and just slightly cool, a perfect fall day of the kind we just do not get in Key West. It put us so much in the fall spirit that after leaving we stopped at a beautiful roadside market that was selling pumpkins, flowers and seasonal vegetables that really offered us a peek into the autumn season.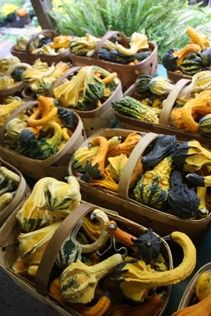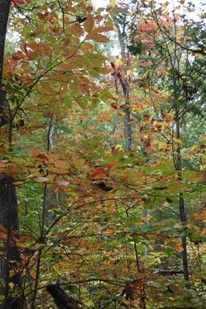 We had a wonderful fall getaway in Chattanooga, turned out to be the perfect way to celebrate our ninth anniversary. I have a strong feeling that we may return to Chattanooga soon, and perhaps often if Kathy has anything to say on the matter.
http://www.hauntedcavern.com/