Oktoberfest
October 19, 2012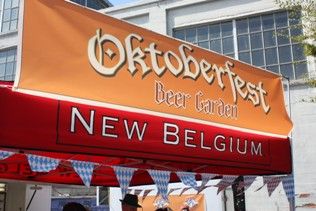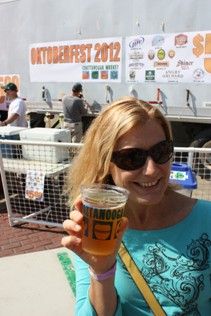 Kathy
Oktoberfest
There is something enchanting about enjoying a celebration of autumn and beer in a place that actually experiences autumn. We were thrilled to learn that the Chattanooga Market was hosting their annual Oktoberfest celebration of Bavarian food, local and regional microbrews and all things fall on the weekend that we were going to be in town. To top it off there was a local 5K race that started and finished at the event that we were able to take part in. Kathy & I often seek out local 5k races to walk in when we are visiting an area, in fact we had done the Turkey Trot 5K here in Chattanooga when we were here over Thanksgiving a few years ago.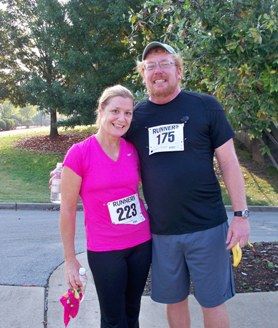 Kathy & Michael
Kathy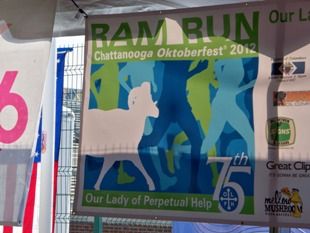 We headed over to the market early Saturday morning to do the Ram Run 5K, which was a benefit for some local school that was run in conjunction with the Oktoberfest. Both Kathy & I were walkers and the cool, no humidity conditions made the race go by faster than usual and we each got close to our best times ever. It was fun and nice to be on a course that curved along the river and past fall foliage rather than a beach.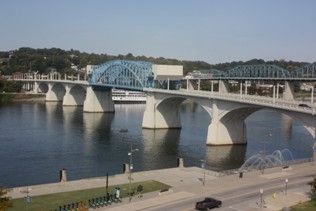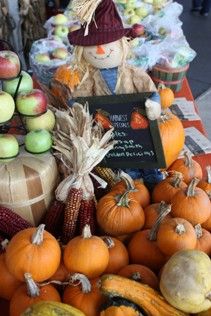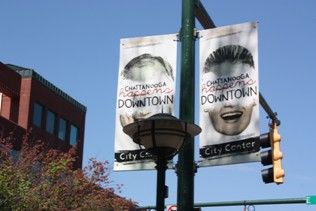 After the event and a quick trip back to the Stone Fort Inn for a shower, we were back at the market to take in the festivities of Oktoberfest. The 11
th
Annual event is well established and featured a German Biergarten, authentic Bavarian foods and live entertainment as well as the usual unique vendors who set up each week at the farmer's market, selling locally produced fruits, vegetables, food items and other crafts. It was a really cool event.
They featured all sorts of cool local items ranging from honey to moonshine to the local and regional beers which we were happy to sample. It was such a fun afternoon, but it was only still the beginning of our day. After enjoying a delicious meal from one of the many food trucks that set up at the market, thank you Rock-n-Taco, we headed back downtown and over the Tennessee River to the hip shopping and dining area known as the North Shore.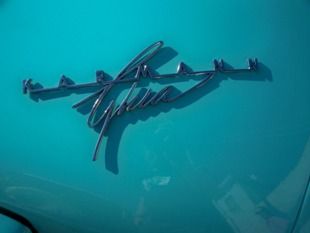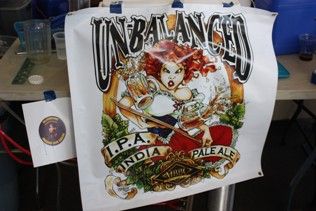 The North Shore is just across the Tennessee River from the downtown riverfront and is accessible by a pedestrian bridge, a vehicle bridge as well as by the free shuttle buses. A small area that is chock full of nifty shops, cool restaurants and bars and a beautiful view back across the river at downtown past the old Delta Queen riverboat that is docked on the North Shore and currently serves as a hotel.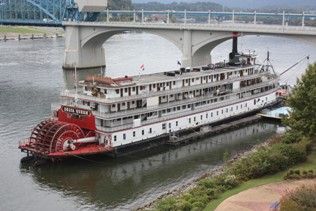 Michael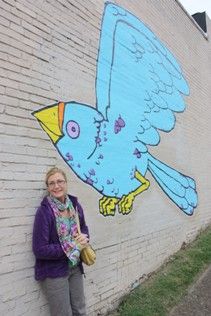 Kathy
Kathy & I kept up our German Octoberfest theme as we wondered around the cool shops and bars, stopping by the Chattanooga Brewery and then having an incredible German meal at the Brewhaus that looks out over the Tennessee River. It was a great afternoon of just relaxing and shopping and hanging and drinking good beer and eating good food, pretty much destroying any benefit derived from participating in the 5K earlier in the day in the best possible way.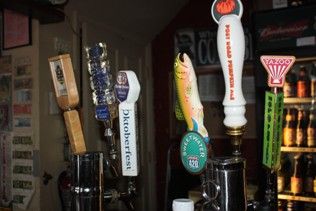 We wondered back to the hotel to take part in their wonderful wine and cheese happy hour and enjoy some of the fresh baked cookies that they provided, it is those little touches that make staying in a B & B so special.