Chatt Tenn
October 18, 2012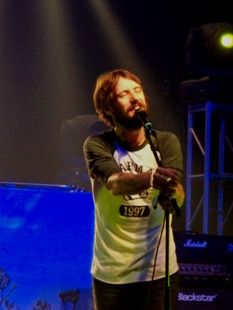 Band of Horses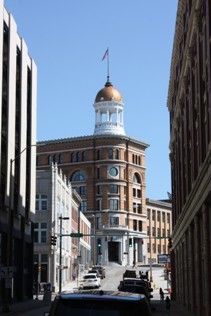 Chatt Tenn
Kathy and I had the pleasure of celebrating our ninth anniversary on October 11, 2012, or in numerical sequence 9-10-11-12. In honor of this special day, we had decided to take a weekend getaway with just the two of us. We could have picked anywhere, New York City, New Orleans, Orlando, Vegas, the Bahamas- wherever, but when I asked Kathy there was only one place she really said she would like to go- one of our favorite cities in the US, Chattanooga, Tennessee.
We booked a room at a downtown B & B, the Stone Fort Inn and began planning what we might do in the Southern Tennessee city nestled between the Tennessee River and Lookout Mountain. There was no shortage of opportunities and we were both thrilled by the selection of Chattanooga as our destination.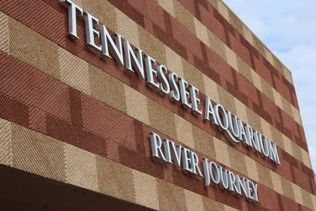 There is something about traveling to experience true Autumn weather when you live in a tropical location that is just special and we were pleased to have just about perfect crisp, beautiful sunny and clear fall days during our trip. The changing leaves had not quite hit their peak, but were still beautiful enough to experience the wonder and beauty of the changing season.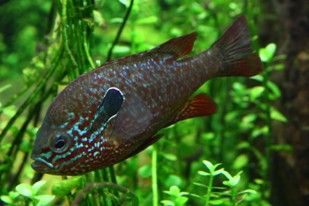 We flew in to Chattanooga airport after a brief stop in Atlanta and arrived before noon, allowing us to enjoy a full day of fun on the day we got there. We love Chattanooga in part because it is small enough to walk most everywhere and because they have all the thoughtful infrastructure that escapes many cities. This includes free electric shuttle bus service that runs most of the day and night and makes getting around free and easy.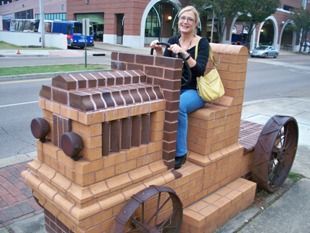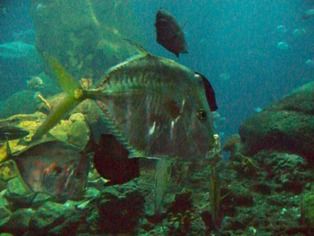 We began at the beautiful riverfront complex that includes the beautiful Tennessee Aquarium. The aquarium is divided in to two separate buildings, the River Journey and the Ocean Journey. While both are impressive, the massive River Journey building is home to the largest freshwater aquarium in the world and the focus on freshwater creatures is somewhat rare to see when visiting aquariums.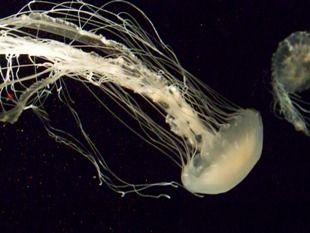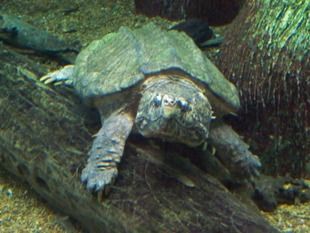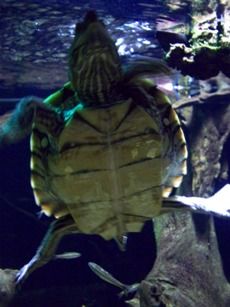 The aquarum is home to more than 12,000 marine animals ranging from reptiles and amphibians, all manner of fish, eels and invertebrates. It is an amazing place, especially considering that it is located thousands of miles from the nearest ocean. The river section is especially cool in that there are all sorts of fish and creatures that are not normally found in the average aquarium. Of course there are also all the traditional colorful reef fish, sharks, rays and turtles that populate most aquariums, but the design, layout and riverfront location all make visiting this aquarium a cut above most.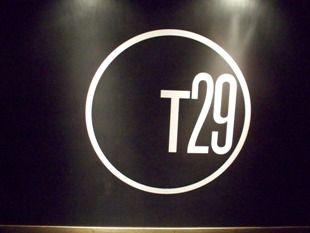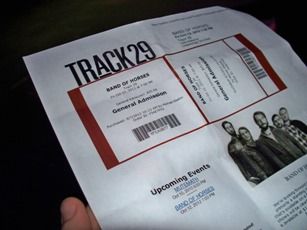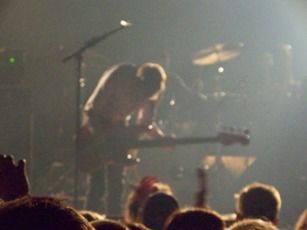 Band of Horses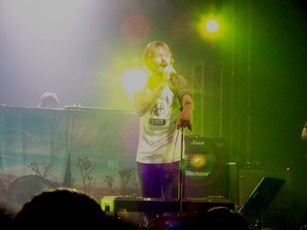 We spent much of the afternoon at the aquarium and then exploring the downtown section of town before heading over in the early evening to what is billed as Chattanooga's Premier live music venue, Track 29, that is located on the grounds of the famous Chattanooga Choo Choo exhibit and hotel and takes its name from the famous song.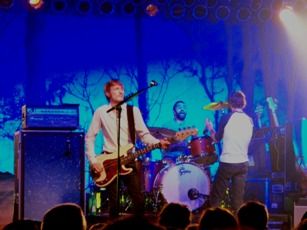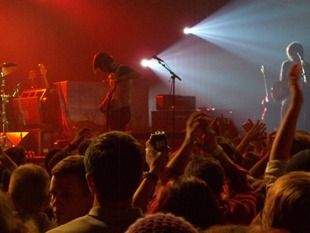 We were there to check out one of the up and coming bands on the current music scene, Band of Horses. We had seen the Seattle based, grammy-nominated band once before during one of our trips to the ACL festival in Austin, but this was the first time we had a chance to see a full live set.
Band of Horses "The Funeral" – Live at Track 29
The band, led by singer Ben Bridwell played an enthusiastic and energetic set, mostly from their latest CD release, "Mirage Rock", and they were pretty good. Unfortunately the venue, which is basically a huge hanger-like building has absolutely terrible sound that really diminished the experience. If that is the best venue in Chattanooga, then I really feel sorry for the people who have to go there to attend shows. Still it was fun and we had a great first day in Chatt, Tenn.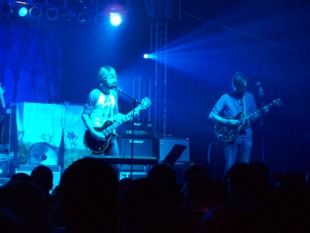 http://www.tnaqua.org/Home.aspx