Folks Fest Day 2
August 18, 2012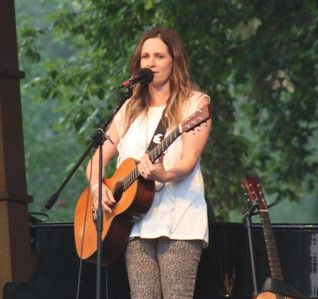 Kasey Chambers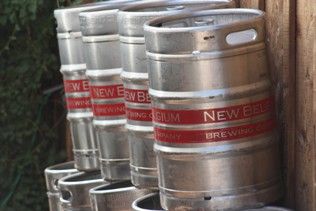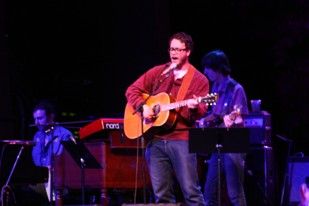 Amos Lee
Folks Fest Day 2
The second day of Folks Fest followed a similar pattern to the first. Once again through members of our group waiting up after midnight for the line number distribution, we were fortunate enough to score another low number and secure choice spots both along the river bank up front and a coveted tarp location in front of the stage to once again have multiple options to watch the music.
The musical line-up on this day did not thrill me as much as the previous day, but there were still a number of highlights and not being so anxious to see any particular acts allowed for more time to just hang out, spend time in the river or catch some of the entertainment in the smaller second stage located in the Wildflower Pavilion, which featured lesser known acts and song-school participants. I also had the time to take in the wonderful food and beer vendors on-site, as usual there were wonderful food options and beer provided by New Belgium brewers.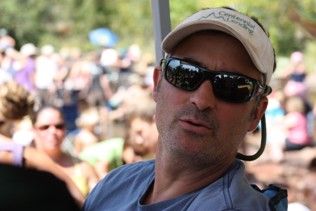 Chuck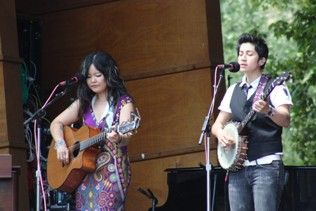 Girlyman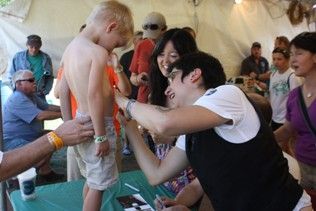 The main stage entertainment began at 11 AM with a set by Gretchen Peters which was just ok to me, but was followed by a great group that we had seen here previously called Girlyman. They really lived things up during their set and seemed to win the crowd over as well. The next act was not so lively as singer/songwriter Richard Shindell performed a rather somber and sort of downbeat set.
Kerry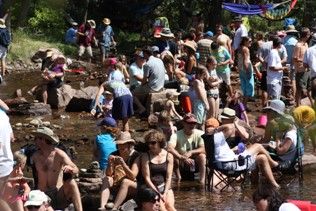 Thankfully some friends of our friend Kerry's band was the next act on the main stage, as local favorites Elephant Revival from nearby Nederland played a fantastic set. Elephant Revival cut their chops playing at venues like our friend Kerry's place, The Rock Inn Mountain Tavern and has now moved on to National recognition of their transcendental folk music.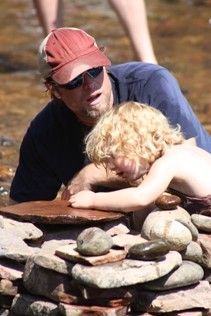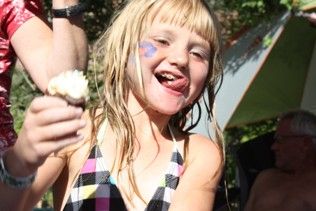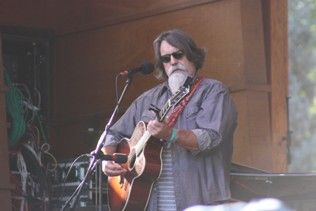 Darrell Scott
Another act that we had seen here before, and who recently played in Key West as part of the Old Town/ New Folk series at The Studios of Key West, was up next as Darrell Scott took the stage for a fantastic set of music. The multiple Grammy nominee and recent member of Robert Plant's touring band delivered a set filled with his own great original music that had the crowd happy.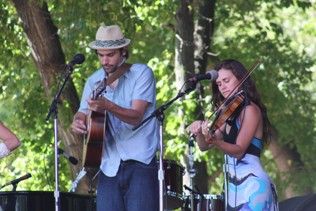 Elephant Revival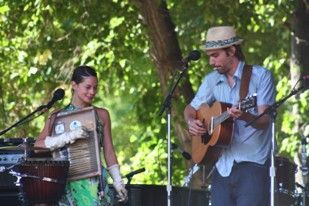 In what was probably my favorite set of the entire weekend, Australian alt-country hero Kasey Chambers played a truly magical and surprisingly funny set of her wonderful music. In true storyteller fashion, she shared her unique life experience of growing up living off the land of the Australian Outback with her father, a famous hunter who now plays with her band. The stories were as interesting and unique as her wonderful music and she wowed the crowd with a collection of all her best songs.
Kasey Chambers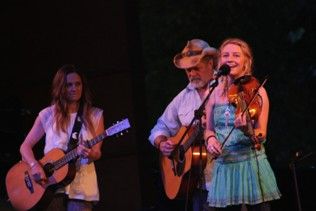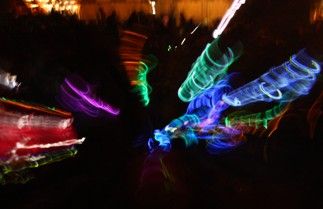 Amos Lee closed the night out in the headlining spot as he played a set of his own brand of folk-soul with his amazing voice as perhaps the most powerful instrument on the stage. He was joined on stage by an 11 year old girl who is a prodigy violinist and who kept up with the more experienced players with relative ease as they delivered a blistering set of silky smooth tunes to an excited crowd under the starry Colorado sky.
It was another splendid day at Folks Fest, with great music, great friends, great food and beer and great weather. I don't know what more one could ask for, but it makes me happy to have been a part of it and it seemingly never gets old.