Finito
Finito
The past five years have seen the establishment and huge growth in popularity of burlesque in Key West. The talented and fun troupe has built up a solid foundation and a large fan base of both locals and visitors alike and have performed on just about every stage and in many venues over the course of the past five years. Partners Tatah duJour and Marky Pierson started and have overseen the incredible growth and development of what has become a staple of the Keys arts community.
Frankie
Erica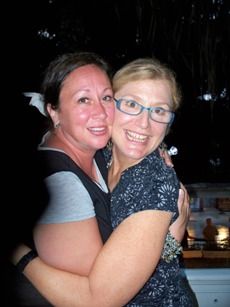 Suzanne & Kathy
It was a bittersweet announcement when we heard the news that Marky will be stepping away to pursue other projects and that he would be producing his final Burlesque show for Key West Burlesque, fittingly entitled "Finito", at the Red Barn Theatre. Kathy & I have been big supporters of Key West Burlesque and Marky in particular because he has always produced wonderful light-hearted, sexy without being raunchy, fun shows.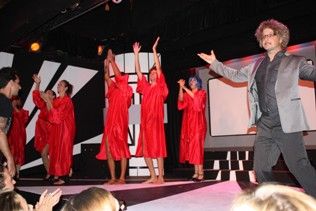 Marky
We were at once saddened and excited to see what he would come up with for his final outing and we weren't to be disappointed. As show sponsors, we had the opportunity to see multiple performances and as we have for the past few shows, we selected to attend opening and closing night. In addition I was able to take once and future RPM Nautical interns, Lee & Effie to the show the night before closing night as a part of my continuing effort to corrupt the youth of Key West.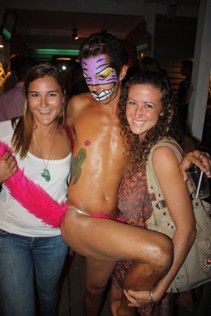 Lee, Velvet Garcia & Effie
Nancy NoPants & Mucho Macho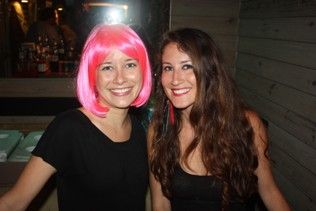 The show was wonderful, even on opening night when technical glitches were an issue that rather than be a damper on things actually added to the frivolity. The show featured a ton of video interactive elements including a virtual host Frankie, who appeared only on screen and was actually sitting in the audience with us heckling his own image on closing night.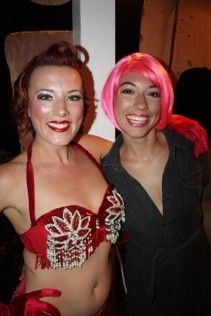 Cheeky & Nancy Nopants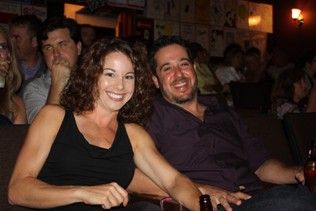 Liz & Michael
Marquee Von Phister
The show featured performances from many of Key West's most popular and talented performers including Pinky Starlight, Golly G, Mucho Macho, Nancy NoPants, Buffy L'Orange, Velvet Garcia, Darknstormy, Hunny Bunz, Rocky Bottom, Skittles, Marquee VonPhister, Moana Amour, Cheeky Derriere & The Bunny Man. It was a chance for them to showcase their talents once more under the guidance of Marky P and to celebrate the conclusion of an epic five year run.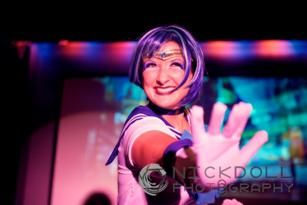 Rocky Bottom * photo by Nick Doll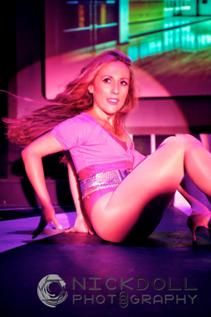 Moana Amour * photo by Nick Doll
Kathy & I and Lee & Effie and just about everyone else who saw the saw enjoyed it immensely. The parody of the movie Dirty Dancing featuring Mucho Macho as baby and the talented dancer Nancy Nopants as Patrick Swayze was one of the funniest things I have seen on the Key West stage ever, that along with the Opossum skit from the recent Short Attention Span show at the Red Barn were laugh out loud that you are almost in tears hysterical.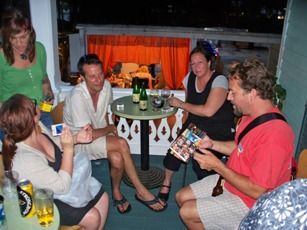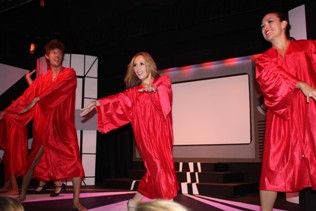 Lee & Effie
The rest of the show was wonderful as well and the sold-out crowds were receptive, loud and appreciative each night that we attended. It was a wonderful time and a great way to mark the end of a great era. Burlesque will go on in Key West, in fact now there will be two groups carrying on the tradition. Tatah duJour will continue the mantel of Key West Burlesque and Frenchie will be hosting her own Monday night series as well, both at Mango's upstairs – so there will still be plenty of opportunity to experience the shows. It just may not be exactly the same without Marky and his wacky input. Thanks for everything Marky and good luck with all your future ventures.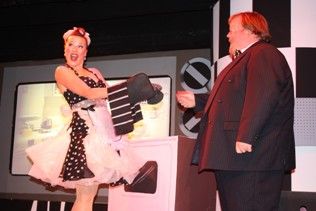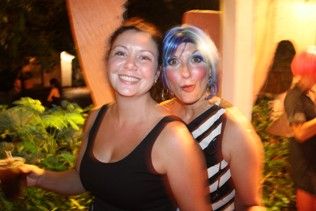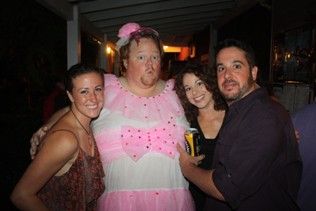 Effie, Mucho, Liz & Michael