Shadows of the Morning Light
May 19, 2012
Jane's Addiction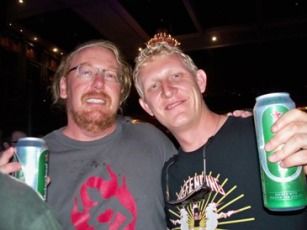 Michael & Chris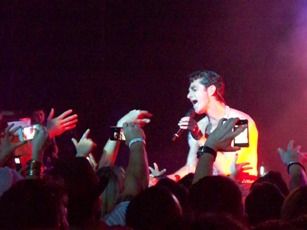 Shadows of the Morning Light
In the late eighties and early nineties, one of my favorite bands was Jane's Addiction. I would go and see their incredible live shows every chance I got, whether it was part of the first Lollapalooza tour, or touring on the strength of their amazing and influential releases, "Nothing's Shocking' and "Ritual de lo Habitual". They never failed to give a fantastic performance.

After breaking up in 1991, they reformed for a brief tour in 1997 which was somewhat disappointing and did not match up to their earlier glory.


After 1997, there would be subsequent break-ups and reformations of the band, none of which in my opinion captured the early brilliance. So when it was announced that they would be touring again this year in support of their latest release "The Great Escape Artist" and bringing their Theatre of the Escapist tour to the Fillmore in South Beach, Miami, I was filled with a mix of anticipation and trepidation.


The show was on the Friday night that I had originally planned to travel to Indianapolis to start my annual Indy 500 celebration, but I delayed that trip by a day and scheduled an early morning flight from Ft. Lauderdale the morning following the concert. Kathy wasn't too interested in attending the show, so my friend and fellow Jane's fanatic Chris ended up driving me up to South Beach to catch the show.


Chris
We went up Friday afternoon and arrived in time to take advantage of the South Beach scene a little in advance and after the show. Our first stop was at the fabulous and famous South Beach dive bar the Club Deuce where we spent the late afternoon getting ready for the show. We next did a complete 180 degree turn and went over to the ultra swanky bar at the Delano where we played a round of pool in the casual elegance of the hipster hangout.


The Duke Spirit
We headed over to catch the show and somehow managed to end up right down in front of the stage in the VIP area. It was perfect and we were right in the middle of the action as the opening act, The Duke Spirit began a well received and pretty decent opening set before the main act came on. The show was packed with a very enthusiastic

crowd who pretty much went berserk when Jane's started playing.
Jane's Addiction, "Jane Says"
Any concerns that the band might not match their glory years were quickly put to rest about thirty seconds in to the show. The band sounded and looked as good as they ever have and seemed to be in fantastic form. Lead singer Perry Farrell looked fitter and sounded better than I have ever seen in many years and many shows that I have seen.
"Classic Girl"
The band ripped through an amazing set filled with fantastic performances of many of the best and most classic songs of their career with a ferocious energy and zeal that was only matched by the frenzied crowd in what turned out to be one of the best rock shows that I have seen in years. It was incredible and so enjoyable to see the band not only recapture their previous glory, but in some ways surpass it. They were easily as good or better than I had seen previously.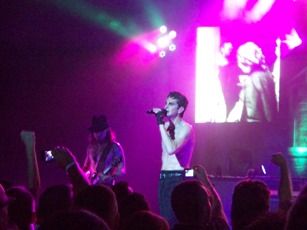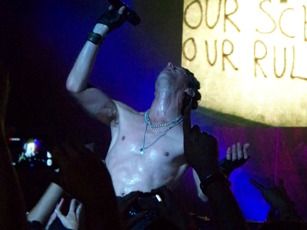 Post show, Chris and I returned to the Deuce for some post show cocktails. While Chris had a hotel to stay in, I basically stayed out all night enjoying the South Beach fun until catching a taxi to the Ft. Lauderdale airport at 3 AM to catch my 5 AM flight to Indianapolis.