Hometown Paction
August 20, 2011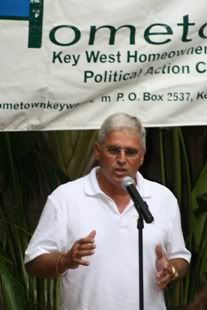 Mayor Craig Cates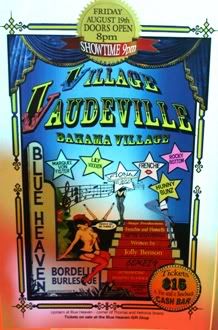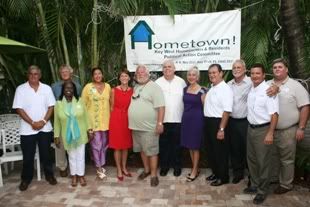 Political Candidates
Hometown Paction
One of the great things about living in Key West is the constant contradictions that one encounters on an almost daily basis. The dichotomy of island life can offer the opportunity to go from an event that is full of potentially sordid intrigue to something serious yet equally intriguing in the same evening without a second thought.
Carrie Noda, Mayor Cates & Margaret Romano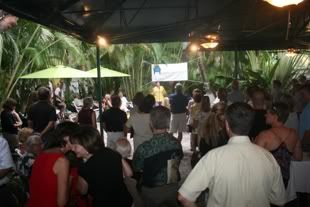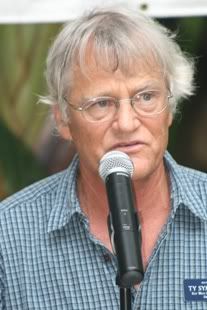 Utility Candidate Ty Symoroski
Such was the case this week when two local events occurred the same night with the first political forum of the local election season followed by a new burlesque event at the Blue Heaven bordello. I will leave it for you to guess which one was the more sordid and intriguing event.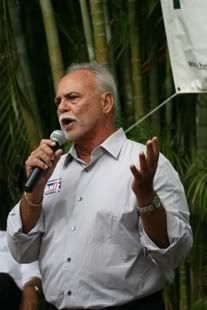 Fat Yaniz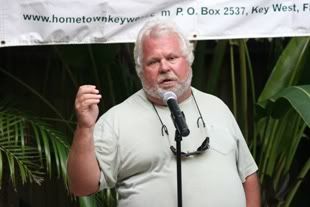 Mark Rossi
The candidate's forum was held at the Hammocks restaurant at the Inn of Key West and was sponsored by the Hometown Pac – a local political action committee that I serve on the board. The event featured every candidate for the local Key West elections for Mayor, the City Commission and Utility Board.
Mona Clark
Hometown's Todd German
A couple of city commissioners were elected without opposition, Mark Rossi, and Terri Johnson (who represents our district). But the mayor's race has three challengers including incumbent Craig Cates and challengers Margaret Romano and Carrie Noda. And one of the commission seats looks to be a hard fought campaign between Julio Avael and Tony "Fat" Yaniz.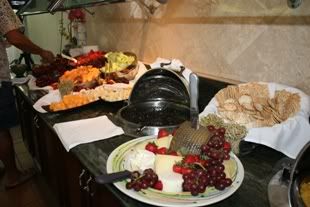 Each candidate was able to speak for a few minutes and lay out their campaign to the assembled crowd hoping to get a good start on the campaign leading up to the election in October. The event was a great success as all the candidates were there along with a great crowd and some excellent food provided by the Hammocks.
The second event was the first event produced by what is an off-shoot of the highly successful Key West Burlesque. Coordinated by Frenchie and featuring many of the names that Key West Burlesque fans are familiar with joined by some new faces, this new and separate venture, "Village Vaudeville" was held at the classic Bahama Village restaurant Blue Heaven.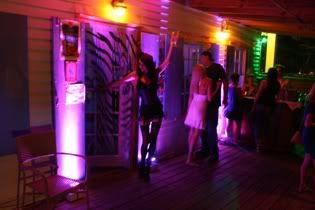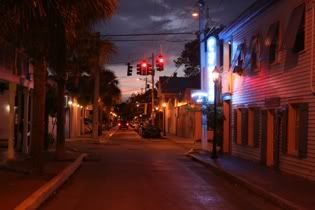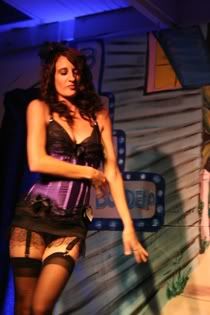 The upstairs at Blue Heaven is known as the Bordello, which was housed there once upon a time, the small intimate space is a perfect location for a burlesque performance. The show was fantastic. A triumph for Frenchie and the many seasoned performers including Marquee Von Phister, Hunny Bunz, Lily Vixxen and Rocky Bottom and a few new faces as well.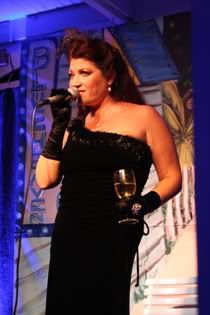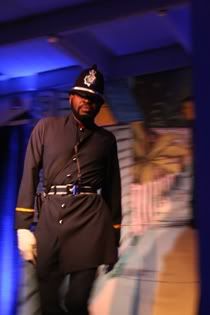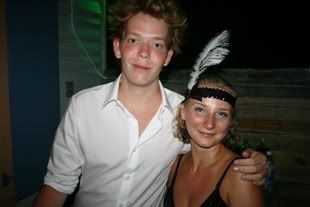 Kudos to Frenchie, Richard from Blue Heaven and all those who helped produce this wonderful, sold out show. It sold out super fast with very little other than word of mouth advertising and the rowdy crowd proved that there is a healthy market for Burlesque in Key West, hopefully both this group and Key West Burlesque will continue to thrive and survive.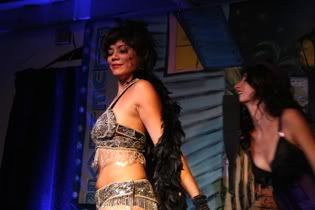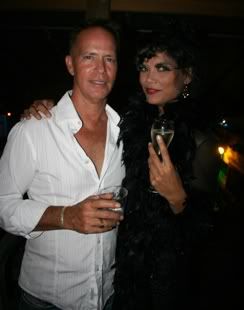 Richard & Frenchie