This One and That One
March 16, 2011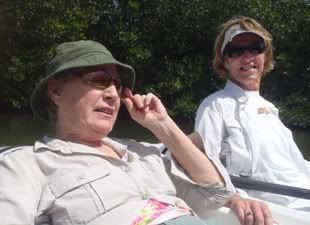 Kathy & Judy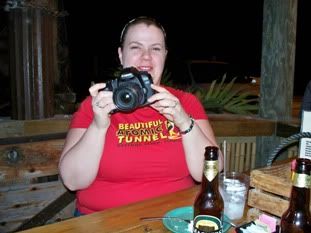 Liz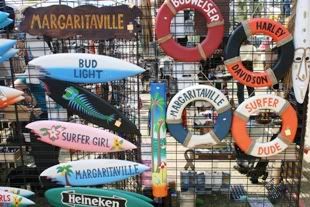 This One and That One
This month continued to be a busy one for us as we had even more visitors join us with the arrival of two of Kathy's aunts from Massachusetts, Aunt Kathy and Aunt Judy. Affectionately known as "This One" and "That One", Aunt Kathy fly down from Massachusetts to Judy's winter home in Barefoot Bay, Florida and spent a couple of days before the pair of them headed south to Key West.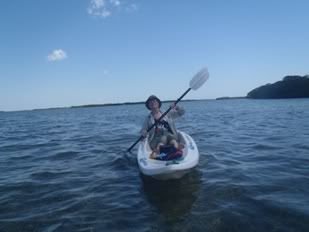 Kathy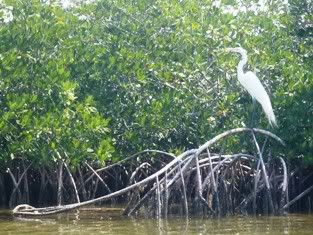 Judy
We also spent some time this week entertaining another visitor to our island, Liz Murphy Thomas, a young photographer who is here as an artist in residence at The Studios of Key West from her home in Tennessee. The Studios likes to match up their visiting resident artists with a local contact who can help them acclimate to the island and be available to sort of show them around. Because they knew that Kathy & I share an interest in photography, they matched us with Liz.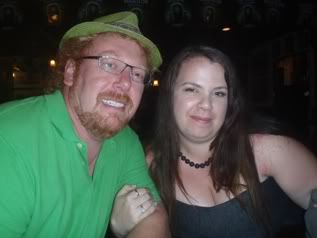 Michael & Liz
Having visitors is great because it means we get to go out even more than usual, enjoying local restaurants and activities that we might not otherwise to help entertain our guests and we were out a lot this week.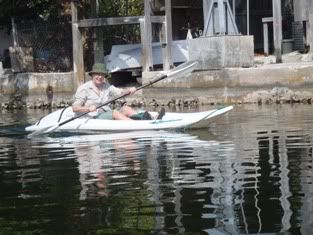 Kathy also managed to spend a couple of days with her aunts enjoying the amazingly perfect weather that has been blessing us for the past few weeks. It has been warm and sunny with a nice breeze and no humidity and virtually no rain at all. It was great weather for taking out the kayaks and exploring the canals, salt ponds and nearshore waters of Key West.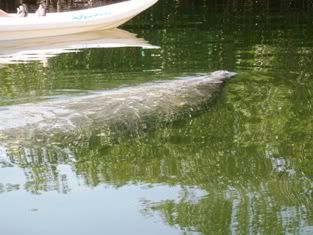 They even managed to spot one of the manatees which are often seen around the island during this time of year. It is a cool experience to be kayaking around these gentle giants and they got an up close and personal encounter with an adult that was lazily swimming through one of the canals.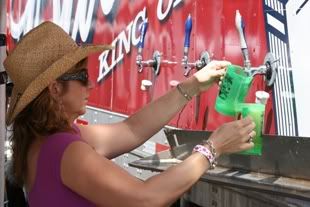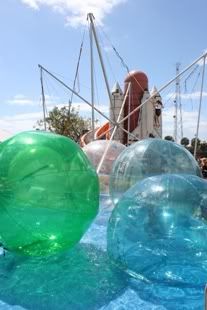 I also found time last weekend to make the drive up to Marathon to attend the 35th annual Original Marathon Seafood Festival. The huge and wildly popular seafood festival features all variety of fresh seafood provided by the Organized Fisherman of Florida. In addition the festival provides a continuous selection of live music and all sorts of vendors ranging from non-profits to local and regional artisans. The perfect weather and the addition of even more artists' booths this year made for a huge crowd.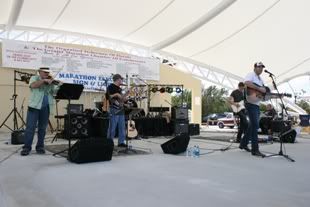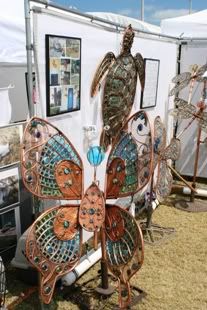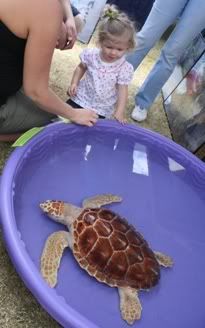 I spent the better part of the Sunday afternoon checking out the seafood festival, which I always enjoy for both the food and the many interesting vendors. Fresh Keys seafood directly from the fishermen is a great experience.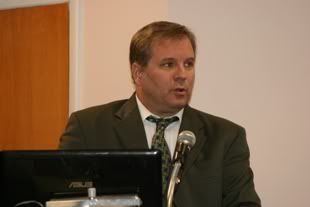 Dr. Jeff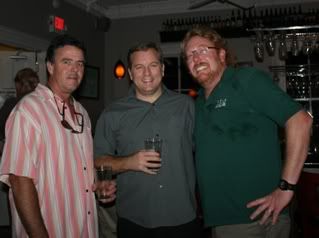 RPM's Howard, Jeff & Michael
Finally this week also featured a rare presentation by Dr. Jeffrey Royal, the archeologist who I work with at the RPM Nautical Foundation. The presentation was delivered at the Key West Library for the Key West Maritime Historical Foundation and focused on our work in Sicily and the success we have had in finding ancient rams that are most likely from the famous battle of the Egadi Islands between the fleets of the Roman Empire and Carthage in 241 BC. It was a well attended and delivered address and one that we felt the need to head out and celebrate afterward at the Porch.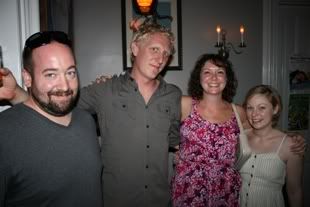 At the Porch