The Land of Sunshine
March 17, 2011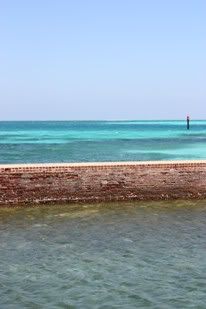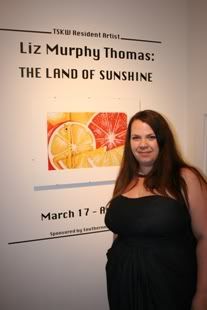 Liz Murphy Thomas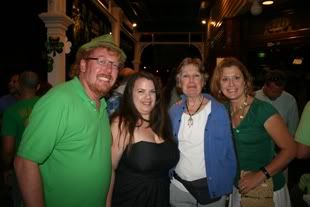 Michael, Liz, Kathy & Kathy
The Land of Sunshine
St. Patrick's Day this year happened to fall on the third Thursday of the month, which just happened to coincide with the monthly Walk on White Gallery walk. We were especially interested in the walk this month because our friend Liz Murphy Thomas was having the opening night of her photography exhibition at The Studios of Key West, "The Land of Sunshine"- which meant that before we could head out to Finnegan's Wake for some Irish Shenanigans, we had to stop in to see the exhibit.
Mike, Jay & Kathy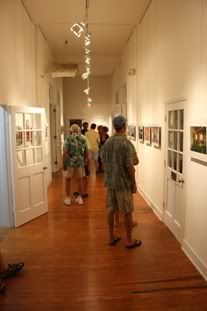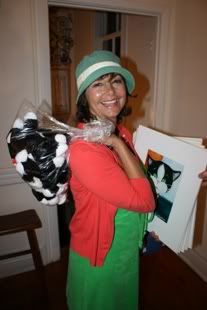 Sherry
Liz's show featured a collection of 24 photographs from her recent series that focuses on US Highway 1 in Florida. She has traveled and photographed extensively along the coastal highway, which was at one time the central route along the East coast of Florida and remains an integral part of the Florida mystique. Her work seems to be heavily weighted toward the disappearing aspects of old Florida with many images of woebegone hotels, roadside attractions and relics from a different age. It is a great collection of work that she hopes to collect in to a book at some point.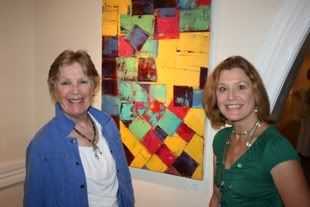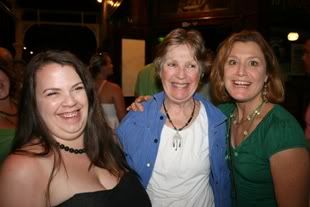 For the time being, the work is only able to be seen at the Studios. In spite of it being a major holiday, Key Westers turned out in good numbers to attend the showing and the entire Walk on White was another success. Kathy & I, along with Aunt Kathy waited for the crowds to clear out before snagging Liz and leading her over to the headquarters of St. Paddy celebrations in Key West at Finnegan's.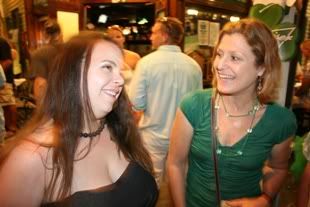 Liz & Kathy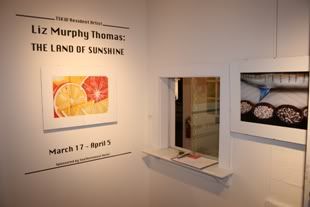 The street was blocked off as usual and there was a great Irish band rocking the place, which had a good crowd, one that seemed slightly more manageable and less raucous than in past years. We were able to score a table and get a food order placed with relatively no waiting, which was great.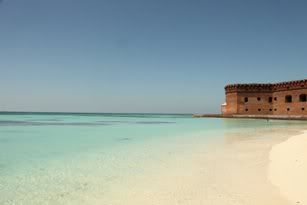 * Photo by Liz Murphy Thomas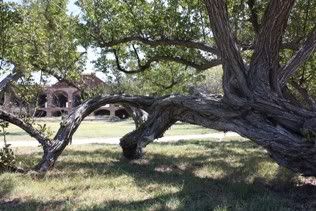 Speaking of the land of sunshine, there is perhaps no place in the Keys that better represents that ideal than the beautiful Dry Tortugas National Park. Earlier this week, Kathy arranged a trip out aboard the Yankee Freedom ferry to the park for her Aunt Kathy and Liz. Kathy is enjoying her spring break from the preschool and with our visitors here, she figured it was a great time to head out to the park- which is a small series of islands located about 70 miles west of Key West and accessible only by boat or seaplane.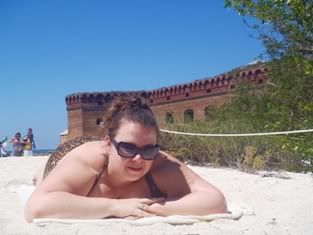 Liz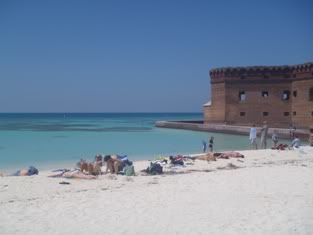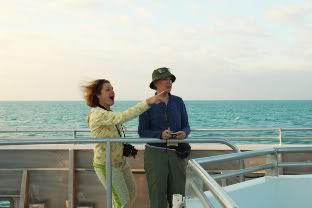 * photo by Liz Murphy Thomas
The ferry takes a couple of hours to arrive at Garden Key, home of the magnificent Ft. Jefferson, the massive brick fortress that was began in 1846, yet was never completely finished in spite of the more than 16 million bricks that were hauled out to build it. The massive fort remained in Union hands throughout the Civil War, used most famously as a prison that housed the likes of Dr. Samuel Mudd, who was
convicted in assisting in the escape of John Wilkes Booth after he had shot Lincoln.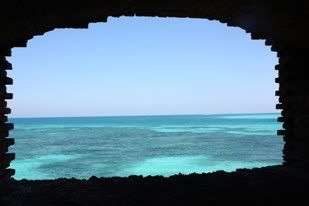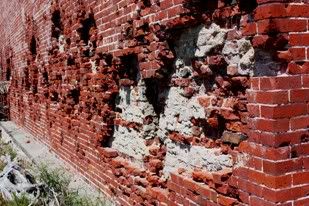 The Fort today is the centerpiece of the beautiful National Park which also features some of the most pristine beaches and coral reefs in the Keys and is popular for fishing, camping, snorkeling and diving. It is also a pretty decent site for photography.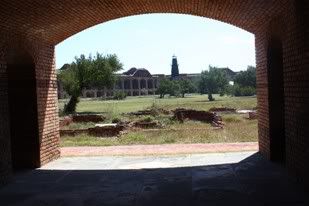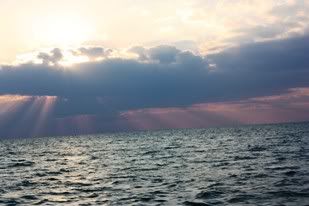 Liz Murphy Thomas Website