Relaxation
August 16, 2006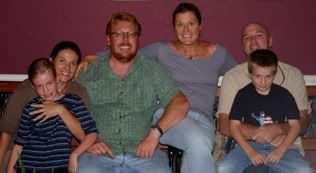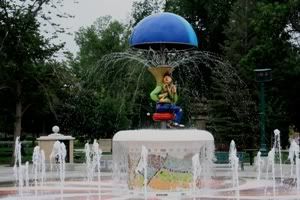 Colorado Springs
For the first time since our trip began almost three months ago, our car sat idle for more than 24 hours as we took a couple of days to rest, relax and enjoy family before we begin the final hectic portion of our journey. Not that we didn't enjoy ourselves. We have managed to stay active, mostly by visiting some of Manitou Springs' finest eating establishments, all of which are with-in an easy walk from Casa Kilroy where we are staying.
Monday we did all sorts of exciting stuff, like packing stuff up to mail home thus lightening our load in the car. We also did fun stuff like laundry and watching television and internet surfing and such. We did sneak out at one point to take the kids to see the animated movie, "Monster House", which despite its advertising campaign, is not really a very good kids movie. Creepy in the tradition of Tim Burton, but not as interesting, the film involves a creepy haunted house and is darker than a kid's movie really should be.
We went to dinner at a nice little Pub called the Keg, where they served the tasty local brew called "Beehive Ale" and the kids were able to play video games and pool. It was a nice easy-going day.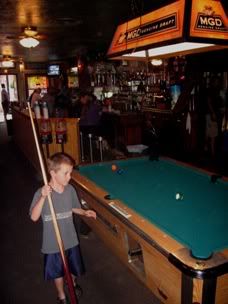 Pool Hustler at The Keg
Tuesday was more of the same, with the notable exception that it was my 42nd birthday and I can't imagine a better way to spend it than to just relax a little. Kathy, Sophie & I walked down for breakfast at the wonderful Adams Mountain Café and I took a quick trip with Kari into Colorado Springs, but other than that we were fairly slug like until we went for a wonderful, boisterous birthday dinner at a fantastic fondue restaurant called the Mona Lisa. In addition to stuffing ourselves on the delicious and varied cheese, meat and chocolate fondue, we all signed a bottle of celebratory wine that will remain on display in the restaurant.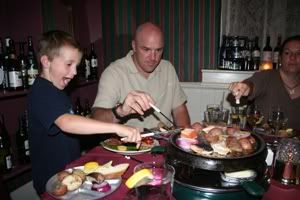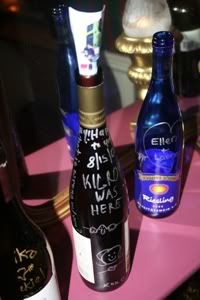 Things pick back up today, we are going hiking at Red Rocks Canyon in the morning before heading to the Denver Airport to pick up my sister Marika & her husband Brian who are flying in from North Carolina to attend this weekend's Folks Fest with us.