Little Tobago
June 21, 2015
Little Tobago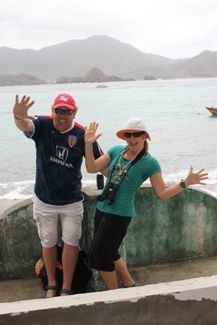 Just a short 2 mile boat ride across Tyrell's Bay from our hotel in Speyside, lies the small island called Little Tobago Island or Bird of Paradise Island. As part of our time at Blue Water's Inn, we took a glass-bottom boat ride over to Little Tobago, which is an important federally-protected bird sanctuary that is home to literally thousands of birds.
This small offshore island is one of the most important seabird sanctuaries in the Caribbean. The island, which is star-shaped and mountainous, is one of the most important sea-bird sanctuaries in the West Indies. More than 50 species of birds make the island their home, including Audubon's shearwater, brown boobies, laughing gulls,red-billed tropic-birds, and a variety of terns. Of these, approximately 30 species nest on the island.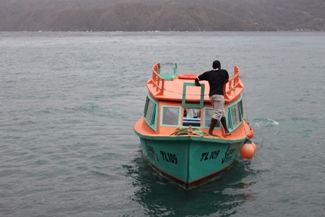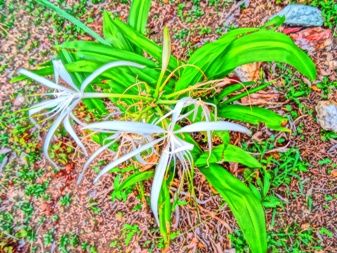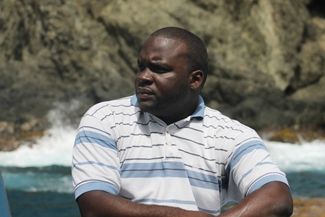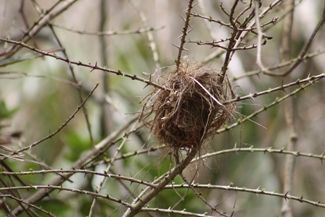 Little Tobago is also a good site from which to see birds which breed on the other nearby small islands, including red-footed booby and magnificent frigatebird. The latter species is frequently seen harassing the tropicbirds, boobies and terns.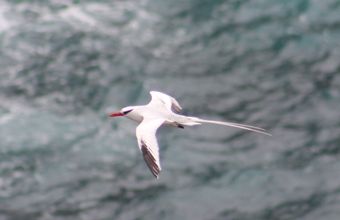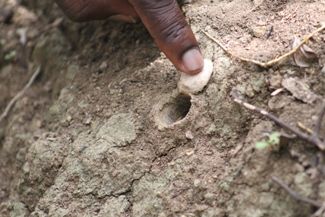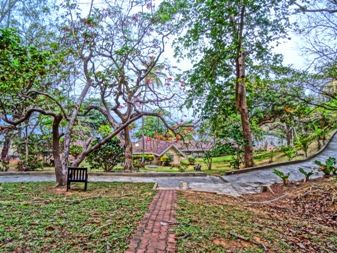 Little Tobago Island was a cotton plantation of some significance in the latter half of the 18
th
century, outdoing the rest of Tobago in its yield per acre. Sugar cane cultivation was attempted around the turn of the century when the cotton industry collapsed, but the island was eventually abandoned as it proved unsuitable.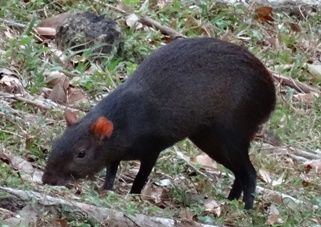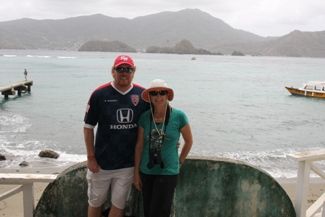 In 1909 the island was purchased by Sir William Ingram who introduced a colony of Birds of Paradise. These birds were imported from New Guinea where a thriving plume trade threatened them with extinction. The island was presented to the Government of Trinidad and Tobago in 1924 after Sir William's death by his heirs on the condition that it be maintained as a bird sanctuary.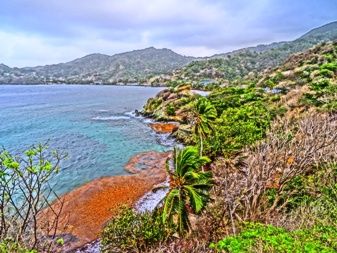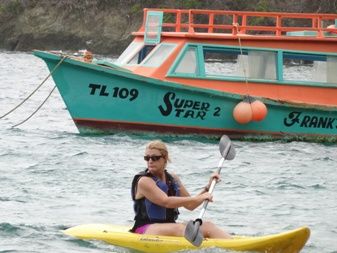 A number of factors, including the hurricane of 1963, caused the Birds of Paradise to become extinct on the island. However, it remains a sanctuary for numerous other species. We rode the glass-bottomed boat over, viewing the spectacular reef and numerous tropical fishes on the way over and back. Once landing on the island, we hiked the trails up to a fantastic overlook where we could see the spectacle of the birds including the beautiful and rare red-billed tropic birds as they flew in and out of their nesting sites. We were even able to get a close look at a nest that had a baby topic-bird waiting to be fed.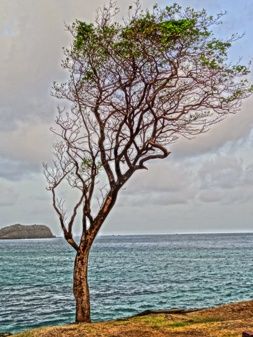 Once we returned from Little Tobago, there was still time for us to snorkel near the beach, which was pretty good, with lots of fish and coral. We even spotted a sea turtle and a spotted eagle ray, which made for a great snorkel. Kathy took out one of the resorts kayaks as well and tooled around the bay while I lounged on the beach catching some rays and reading and relaxing.