Stone Mountain
April 26, 2014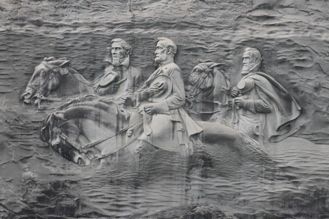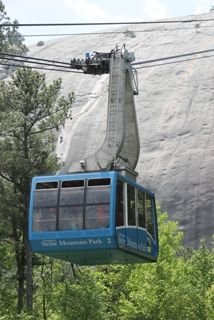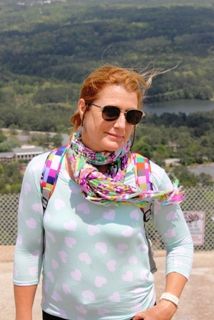 Kathy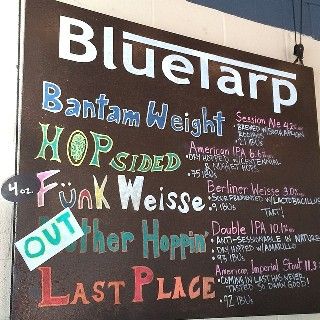 Stone Mountain
It has been a long break, but I feel finally ready to resume our blog. Nothing actually happened that kept me from posting other than I just needed a break from constantly trying to keep up with the blog and I had always vowed that it became a chore rather than something I enjoyed that I would stop, so that is what I did and here we are months later and rather than trying to catch up or do some sort of recap of the past months, I figured that I would just jump back in and see how it goes from here.
Michael
This weekend, Kathy and I took the early Friday morning flight from Key West to Atlanta for a nice weekend getaway. We had planned to attend the Bruce Springsteen & the E Street Band concert there on Saturday night. I knew that I wanted to see Springsteen and there were three options to select from, Atlanta, Miami and Tampa. Atlanta won out as the show was on a Saturday rather than midweek and I ordered tickets for Kathy, myself and our friend Dakota who drove up from Lake City to meet us on Saturday.
Michael & Kathy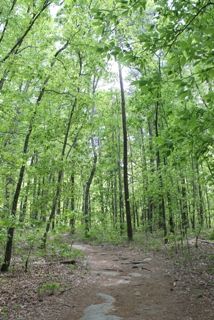 After the brief flight to Atlanta, Kathy and I had decided to spend the day hiking in Stone Mountain Park and we headed there directly from the airport. Stone Mountain is a large granite mountain that juts up from the surrounding red Georgia clay into a huge dome that has served over the years as a Cherokee Indian sacred site as well as a meeting place for the KKK and most recently the centerpiece to a beautiful state park.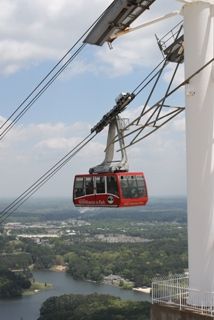 The entire area around the mountain is beautiful, surrounded by gentle woods, lakes and a variety of historic structures and sites as well as more modern touristy attractions such as an cable car lift to the mountain top and the infamous duck tours that drive both on land and in the water using amphibious vehicles.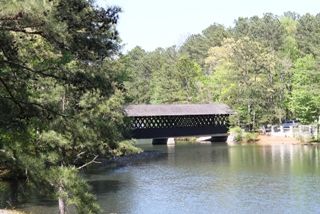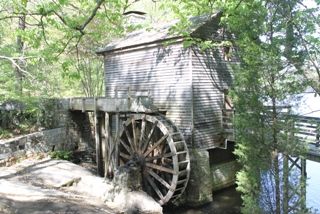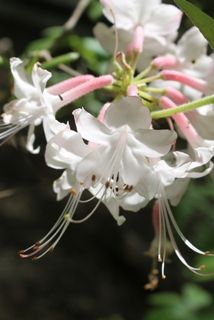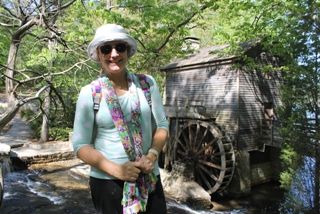 Kathy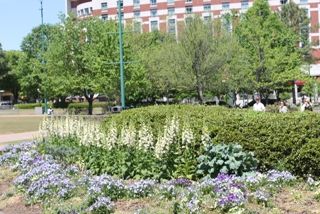 There are also fifteen miles of hiking trails throughout the park including the five mile loop trail that encircles the base of the mountain. Kathy and I rode the cable lift car to the top of the mountain then hiked down along the 1.5 mile trail to the base of the mountain then hiked the loop trail around the base. The trail passed many of the coolest features of the park, including a covered bridge, a working grind mill and the huge relief on the side of the mountain that features Confederate heroes Jefferson Davis, Stonewall Jackson and Robert E. Lee.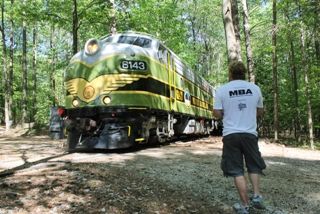 We were in the park for the majority of the day before deciding to head to Decatur where there were a couple of small breweries that I wanted to check out. Three Taverns Brewery was hosting a beer release party for their latest offering Quasimodo beer, and we arrived just as they were ringing the bell to announce the first tapping of the beer. It was tasty, and strong and we hung out there tasting their selections for awhile before walking about 200 yards around the corner to the second Brewery we visited, Blue Tarp Brewery.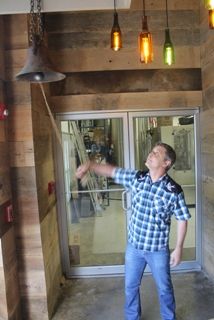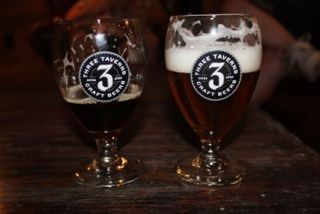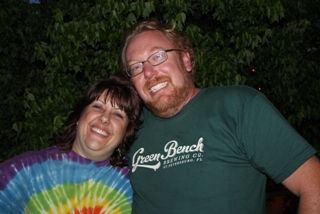 Ann & Michael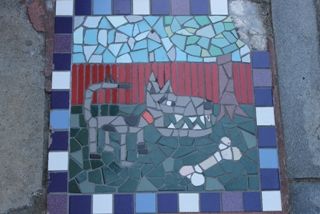 We took the tour and did the tasting at the small Blue Tarp Brewery and tasted yet more beers from their selection. It was a lot of fun to see and learn about two small microbreweries located so close to each other. While there, I got a message from my friend and fellow Todd Snider fan, Ann. She just happened to be visiting Decatur to see a Rodney Crowell show and was sitting eating in a restaurant about a block away, The Corner Pub. Kathy and I headed down and met them for drinks before they headed off to the show. It was a fun and fortuitous meeting and a great way to cap off a fun first day in Atlanta.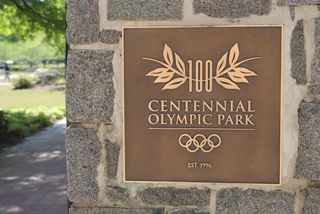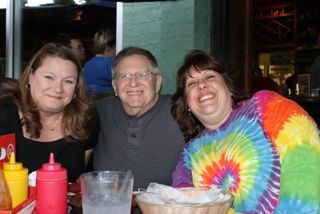 http://www.stonemountainpark.com/