Key West Preschool Kid's Art Show
March 1, 2009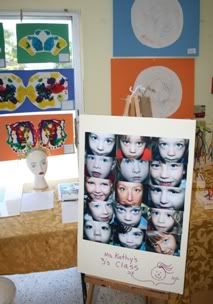 Key West Preschool Teachers, Deb Morris, Betsy Ford, Kathy Kilroy, Tiffany Pellcier, Alison Heyman, Sharelle Whittle & Jodie Stewart
Kathy & Betsy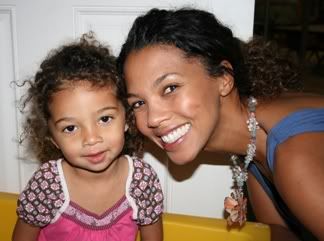 Georgia & Jasmine
Key West Preschool Kid's Art Show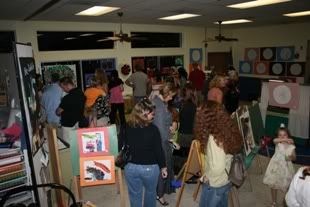 Each year, the Preschool where Kathy works hosts their annual Kid's Art Show which features artwork created by the students, aged 1-5 years. The show is open to the public and the teachers, staff , parents and students work for weeks in advance creating artwork which is displayed and offered for sale (at very, very reasonable prices).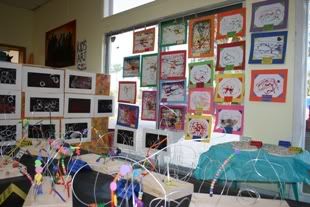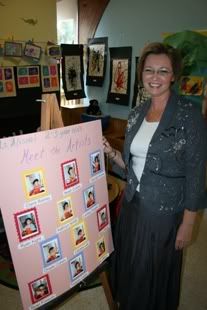 Alison
The event has grown from a simple event, mostly for parents to purchase their children's artwork into a much larger and nicer community event that is open to the general public and was packed this year as many people came out to check out the art.
The kid's art is not the only draw, there is also a great silent auction featuring art donated by many local artists as well as a delicious array of food prepared by the parents, which quite honestly was so good that it didn't last long. There was even some musical entertainment this year as singer Josh Lowe performed for those in attendance.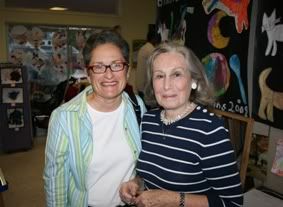 Annette & Susan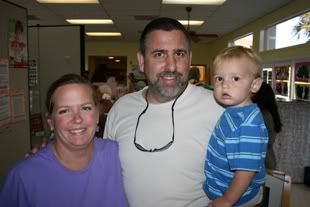 The Wilcox family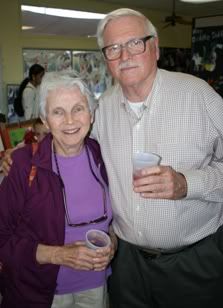 Ruth & Harry
Kathy worked hard in advance of the Show helping distribute invitations and flyers, helping her class prepare artwork as well as gathering silent auction items from our artist friends. Thanks so much to all who donated items and to all who came out to see the kids artwork as well as all the staff, parents, grandparents and students who participated in making this the best art show yet.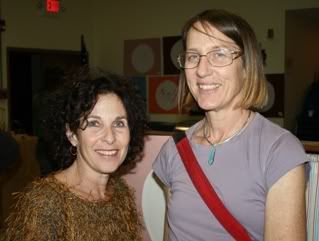 Local Artists Deb Goldman & Rebecca Bennett
Tara & Tiffany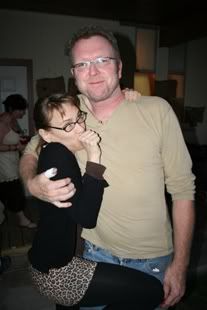 Srea & Steve
The terrible economy has been having a terrible impact on the Preschool, just as it has on all of us. They have been having an especially difficult time selling raffle tickets for their annual fundraiser this year. Tickets are $10 each and the prizes will be awarded at the Spring Fair which is being held this year on March 14th at the Preschool at 2610 Flagler. There are a bunch of great prizes, with two grand prizes of $2,500 cash to be awarded. If anyone is interested in helping the Preschool out by purchasing a raffle ticket, please call me at 305-797-0363 or e-mail me at michaelblades@yahoo.com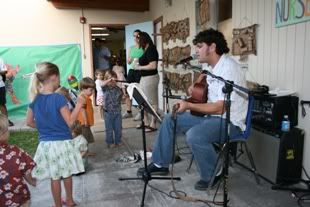 Josh Lowe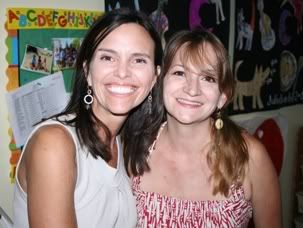 Hilary & Kathleen
Kathy & Martha
Finally, I need to ask my friends a favor. My mother, Marta Blades has been nominated for the Reader's Choice Award for Met Home Magazine and she needs help in getting on-line votes to win. If you have a couple of free seconds, visit the link below and vote for Marta's house (second from the bottom). Thanks!!
Vote for Marta Here